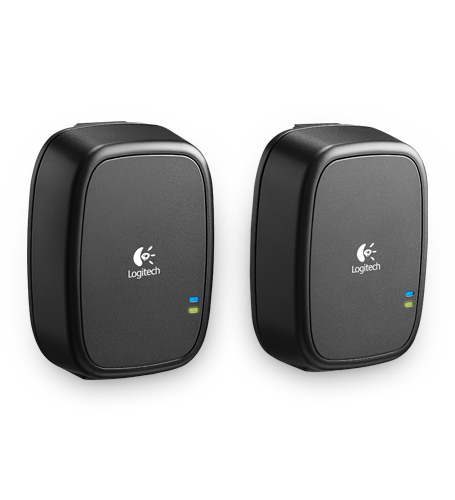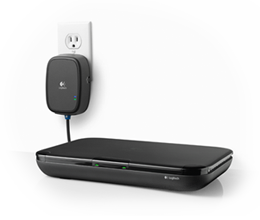 HomePlug® AV networking technology
HomePlug AV networking technology extends your high speed internet connection to any electrical outlet in your home, so you can use your TiVo®, game console, TV, computer, or internet radio devices with an Ethernet connection in any room in your home.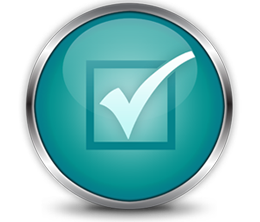 Instant plug-and-play setup
You'll be up and running in seconds thanks to the plug-and-play setup that provides a reliable Internet connection without new wiring, networking hassles or software to install.
200 Mbps data transmission
With up to 200 Mbps data transmission, you can reliably stream HD movies, make HD video calls, and download content in a snap.* *Data transfer rates may vary depending on your Internet connection and the capabilities of your connected devices.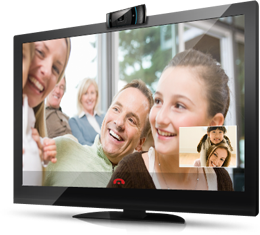 Built-in surge protection
The built-in surge protection guards your equipment from power irregularities, so you don't have to worry about a power surge damaging your devices.
Includes two networking adapters
The kit includes everything you need to start your powerline network—one adapter to connect to your router and another to connect to any device that needs an Internet connection.
Want to add another device to your existing powerline network?
HomePlug. The main ingredient for easy-to-set-up Logitech Alert Digital Video Security.
Connect your Logitech Alert™ digital video security camera to your home network through your existing electrical wires? It's easy with HomePlug® technology.

HomePlug technology is a powerline networking standard that uses your existing electrical lines to create a local network. It's one of the main reasons why Logitech Alert™ digital video security is a snap to get started.

The 15-Minute Setup

With HomePlug, it takes about fifteen minutes to set up your Logitech Alert digital video security system.


Install Logitech Alert Commander software on your computer.
Connect the small HomePlug network adapter to your router.
Plug your camera into an electrical outlet

That's it. Home Plug technology is ready to transmit secure video data over your existing wires.



HomePlug—What is it?

Every home has power outlets and HomePlug puts them to use. Powerline networking—like other networking technologies, such as Ethernet or 802.11g—allows you to create a local network of connected computers and devices.

While Ethernet is a wired solution and the 802.11 standards a, b and g use wireless connectivity, powerline networking uses your existing electrical lines to connect your computer to your video security cameras.

HomePlug is a standards-based powerline networking technology. The HomePlug Powerline Alliance (https://www.homeplug.org/home/), a nonprofit industry association, manages the development of specifications and is supported by many industry-leading companies.

Logitech Alert digital video security cameras use HomePlug AV, which features a 200 Mbps data rate, 128-Bit Advanced Encryption Standard and password protection. With millions of HomePlug-certified products in use worldwide, the HomePlug AV specification is the world's only industry-standard, high-bit-rate powerline communication specification.



System Requirements
Available Ethernet port on your home network.



Powerline Network Security Utility Software (Optional)*

Windows XP, Windows Vista, Windows 7
MAC OS-10
2 GHz or faster processor
At least 1 GB RAM


*Required only if further network security settings are desired



Warranty Information
1-year limited hardware warranty
Package Contents
2 network adapters
2 Ethernet cables
2 wall spacers
Getting Started Guide
System Requirements Guide
Customer Support insert
Part Number
Technical Specifications
Operating Environment:
Powerline Transmission Speeds = 200 Mbs PHY rate
Encryption type = 128-bit AES Link Encryption with key management.
Operating Temp. Range: +32°F to +113° F (0° C to +45° C)
Storage Temp Range: -14° F to +140° F (-10° C to +60° C)
Power Consumption: 10 Watts (at full load)
Voltage: 100 - 240 VAC, 50 or 60 Hz
Physical Dimensions:
Network Adapter Dimensions/Weight:
Dimensions= (height) 11.3 cm; (width) 7.15 cm; (depth) 4.53 cm
Weight = 6.5 oz (185 g)
Power Supply Dimensions/Weight:
Dimensions= (height) 11.3 cm; (width) 7.15 cm; (depth) 4.53 cm
Weight = 6.5 oz (185 g)