Logitech Wireless Mouse M525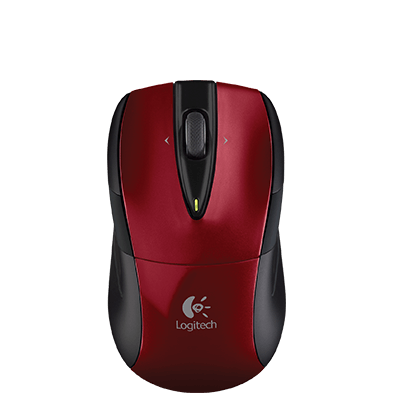 The perfect mix of performance, precision, price.



Scroll wheel for the control freak
Our innovative micro-precise wheel packs more grooves per millimeter, giving you the ultimate navigation experience.

Built for hands like yours
With its ergonomically shaped design and soft rubber grips, this mouse is built for comfort.

Go for years
You'll get three years of battery life.* It's so hassle free you might just forget it runs on batteries.
* Battery life may vary based on user and computing conditions.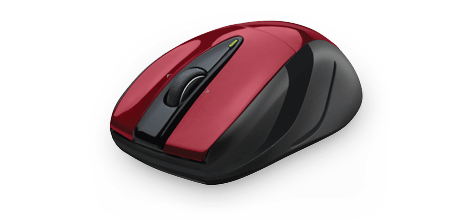 For those who want the perfect mix of performance, precision and price. With a micro-precise scroll wheel for the ultimate online navigation experience and ergonomic shape.



Micro-precise scroll wheel
With more grooves per millimeter, our new scroll wheel gives you the ultimate navigation experience. It makes scrolling through long web pages faster and easier

Ergonomically shaped
The ergonomically shaped design and soft rubber grips conform to your hand to be naturally comfortable, and the compact size makes it easy to take with you wherever you use your computer—at home, at work, or anywhere else.

3-year battery life*
With the world's longest-lasting battery, you can practically forget about changing batteries. Plus, the smart sleep mode saves power, while an indicator light eliminates surprises.

Connect with ease
You pop the tiny Logitech Unifying receiver in your notebook and leave it there. You can even add more devices. Plug it. Forget it. Add to it.
Learn more about the Unifying receiver.

Logitech Advanced 2.4 GHz wireless
You get the reliability of a cord with wireless convenience and freedom—fast data transmission and virtually no delays or dropouts.

Logitech Advanced Optical Technology
Laser-grade precision tracks over the most challenging surfaces—including smooth, glossy surfaces**—that are problematic for standard optical mice. All while using less power so you get longer battery life and more convenience.

Page back/forward
To make surfing your favorite websites easier, you can move the tilt wheel left or right to move backward or forward while you're surfing the Web.***
* Battery life may vary based on user and computing conditions.
** The optical sensor does not work on glass or mirrors. If you're looking for a mouse that will track on glass, click here.
*** Tilt wheel will not support backward/forward on Mac® computers but will support Dashboard, Exposé® or Spaces® (when selected in System Preferences).

SetPoint™ Software. Your mouse gets personal.
A mouse makeover
Your mouse gets the job done. It clicks. It scrolls. It gets you where you want to go. It might even do some fancy things—like zoom or flip documents.

But did you know you can customize your Logitech mouse to work the way you want it to? SetPoint™ software makes it easy.


If you have SetPoint, open it by clicking on the SetPoint icon (it's the tiny mouse and keyboard in your tray, if you're running Windows®). Or, you can select Logitech>Mouse and Keyboard>Mouse and Keyboard Settings from the Windows Start menu

Your buttons, your way
Got a button you just don't use? You can change its function to suit your needs. Maybe your mouse has a zoom button, but you'd prefer to use it for document flipping. Here's all you need to do:



Open SetPoint
Find your mouse
Choose the button you want to change
Pick what you want it to do

With some mice, like the MX™ Revolution and VX™ Revolution, you can even assign different functions to a button for different programs.

Pointer power
Your cursor is under your control with SetPoint. To move the way you want to, you can change the pointer speed and acceleration, turn on pointer trails, and enable Smart Move to automatically move the pointer to the default button in dialog boxes. In some cases, it also lets you adjust the scrolling speed.

Get ready for game time
Gamers, we've got a little something for you in there, too. You can enable game detection and choose game mode settings that give you the competitive edge.

System Requirements
Windows® XP, Windows Vista® or Windows® 7, Windows® 8
Mac OS® X 10.5 or later
Linux® kernel 2.6+
USB port
Internet access




Warranty Information
3-year limited hardware warranty
Package Contents
Mouse
Logitech Unifying receiver
2 AA batteries
User documentation
Part Number
PN 910-002697
PN 910-002696
PN 910-002698