Find the speakers that are right for you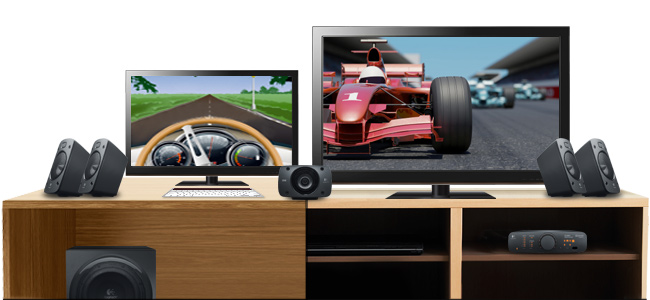 Surround Sound Speakers for Computers and TVs.
When only total immersion will do. Surround sound speakers (often referred to as 5.1 speaker systems) include two front satellites, a center channel speaker, two rear satellites and a subwoofer placing you smack dab in the middle of your entertainment. You'll hear every detail, all around you.
See our Surround Sound Speaker Systems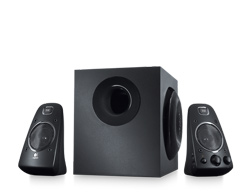 Stereo Speakers + Subwoofer
Bring on the bass. A 2.1 system includes left- and right-channel satellite speakers plus a standalone subwoofer. By moving considerably more air than a satellite, a subwoofer can pump out deep, bone-rattling bass and breathe life into your movies and games. You won't just hear it, you'll feel it.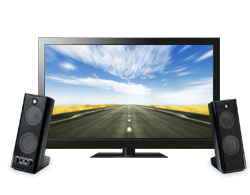 Stereo Speakers
Simple yet powerful. A set of stereo speakers (or a 2.0 speaker system) includes full range left-and-right-channel satellite speakers. While they won't take up a lot of space on your desk, they also won't disappoint when it comes to audio quality. You'll get rich sound and all the volume you need.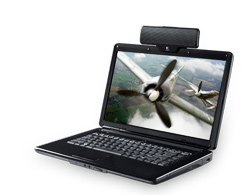 Portable Speakers for Notebooks
Compact. Lightweight. Easy-to pack. Our portable speakers clip right on to your notebook and use a single USB connection for both sound and power. And they deliver stereo sound that puts built-in speakers to shame. Wherever you go, everything you listen to will sound better.