Precise cursor control on virtually any surface—even glass.
A glass desk or shiny table shouldn't stand in the way of your ability to work or play.
With Logitech Darkfield Laser Tracking™, you've got better precision on a wider range of surfaces. That means clear glass (4 mm minimum thickness) and lacquered desks—surfaces that stump optical mice and standard laser mice—are no obstacle.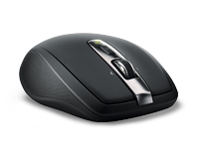 Logitech® Anywhere Mouse MX™
You work everywhere. And now your mouse does, too.
The Logitech Anywhere Mouse MX is ready for almost anything, anywhere you go.
Anywhere means use it on virtually any surface. A glass hotel table. The back of your laptop bag balanced on your lap.
So wherever you're headed and whatever you're mousing on, the world is your mouse pad.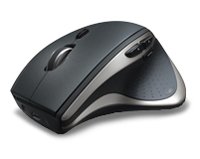 Logitech® Performance Mouse MX™
The mouse without limits
With the Logitech Performance Mouse MX, nothing stands in your way. You can conquer any surface and task without a second thought.
With your Logitech Performance Mouse MX, you've got the power to achieve.