Logitech Harmony. The one remote that brings it all together.
The TV remote control in your left hand. The DVD remote in your right. And a pile of plastic clickers on the coffee table—including the so called "universal" remote control from the cable company. And you only want to watch one movie.
Sound familiar? Getting to your entertainment doesn't have to be this complex.


Why Harmony?
A Logitech Harmony remote makes it easy:
You can be sure your remote will work with what you own today and what you add tomorrow. Our online database of home entertainment devices grows every day.
You'll never need to punch a code into your remote. Instead, you connect it to your PC or Mac®, go to Logitech.com/MyHarmony, and tell us about your system. Our software does the hard work for you.
Every Harmony remote is designed to be easy—and enjoyable—to use. Whatever you watch, play, or listen to—you're just a button press away from hours of enjoyment.
So whether your home-entertainment system is too complicated, the cheat sheet for grandpa just makes him mad, or you just have too many remotes, Logitech Harmony can free your family from frustration.
Don't know which one is right for you?
We'll help you find the one that'll simplify your home entertainment.
"I don't want to be the only one who knows how to use the remote to turn on a movie."
If you want everyone—from grandpa to the babysitter—to enjoy your home-entertainment center, the Logitech Harmony One remote is the only remote you'll ever need. With a full-color touch screen, sculpted backlit buttons and an ergonomic design, this remote is easy enough for everyone to use.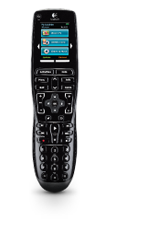 "In my house, if it's not stylish, it's not in the living room."
It's not just about simplicity. When you want to add a touch of luxury to your living room, the Logitech Harmony®1100 remote presents an elegant design (and you can even customize the icons).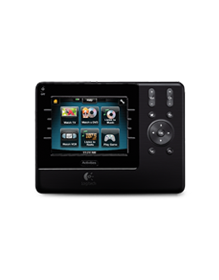 "I need a universal remote that's easy to set up and easy enough for anyone to use."
A good place to start is the Logitech Harmony 700 remote. It features rechargeability, a color screen, one-click activity buttons, and guided online setup. Plus, it replaces six remotes.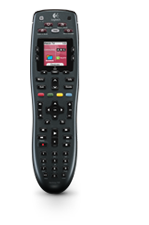 "I want to integrate my PLAYSTATION®3 with the rest of my entertainment setup."
The Logitech Harmony Adapter for PLAYSTATION®3 lets you use your PS3 like a Blu-Ray disc player without fumbling with a game controller or another remote.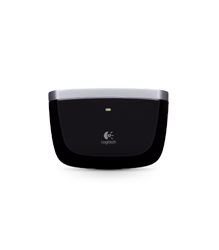 "I live with a neatnik who can't stand the clutter of cords and cables."
The Logitech Harmony 900 remote—with RF wireless capability—makes it easy to control all your components, even when they're neatly behind closed cabinet doors.