Free Ultimate Ears App for Your iPhone™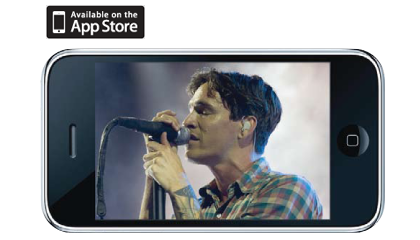 Get more out of your Ultimate Ears noise-isolating earphones—plus pick up a conversation-starting decibel-level meter and watch exclusive videos of your favorite musicians.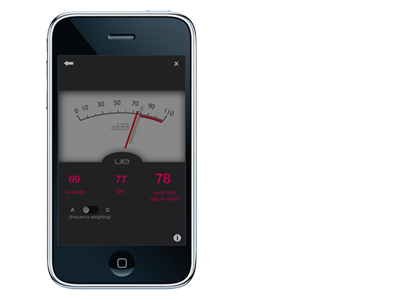 Here's what you'll get:
Sound pressure level (decibels) meter*: See how loud the music really is at the show.
Sound check: Find out how to get more out of your UE earphones.
Behind the scenes: Get exclusive access to your favorite artists—interviews, backstage footage, and photos from live shows.
Artist to watch: Check out some of our favorite new bands.
UE in action: See the custom-made in-ear monitors of professional musicians and watch videos of artists talking about how they use their UE earphones.
The UE sound: Hear touring bands explain what's great about Ulimate Ears

Check out all the Ultimate Ears earphones with voice capabilities.
Language & Requirements
English support
Requires iPhone OS 2.2.1 or higher

Compatible with iPhone, iPhone 3G/3GS (all features)
Compatible with iPod Touch 2nd generation (all features except SPL meter)
* Sound pressure level meter is for recreational use only. Accuracy of SPL readings varies depending on iPhone model used.