Product Documentation

Not available for this product



Replacement Parts

Not available for this product




Warranty Information



Support FAQs
Here's a current list of the most popular FAQs:
How To

Reference

Set up your product

Troubleshooting
Software Downloads





Replacement Parts

Not available for this product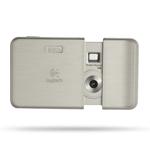 V-UAC26
Download Instructions
This Camera will not work with Windows Vista. Please see our list of newer Vista compatible cameras.

If you do not have Windows Vista™, please select another operating system from the dropdown list above.