Product Documentation

Not available for this product



Replacement Parts

Not available for this product




Warranty Information



Support FAQs
No articles available for this product
Software Downloads





Replacement Parts

Not available for this product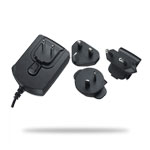 Download Instructions
Select your operating system from the drop-down menu on the left. To determine your operating system:

Windows — Click Start > Run, or in the "Search" box, type winver.exe and press Enter.
Mac – Open the Apple menu and click About This Mac.

Select the software you want to download.
Select the installation type or file. (Do I need the 32 or 64-bit version?)
Click Download Software.