Keep in control with Commander software.
Your Logitech Alert™ digital video security system helps you stay informed and in control. Each Logitech Alert Master System comes with Logitech Alert Commander, a powerful desktop application for your Windows or Mac computer that lets you set-up and configure your video security system, watch live video, review recorded video or backup stored video on your computer.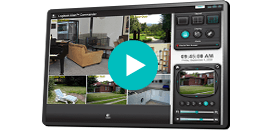 System management
Use Logitech Alert Commander software to easily set-up and configure your video security system, watch live video, review recorded video and back up recorded video on your Windows or Mac computer.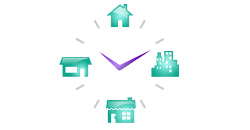 Live view
Want to watch what's happening right now? Live view lets you watch all of your cameras at the same time. So you can watch your front door, driveway, kitchen, backyard, entertainment room, and home office all at once, and all in HD resolution.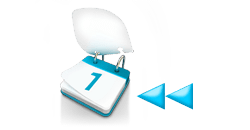 Playback view
Need to see what happened in the past? Playback view lets you access and play previously recorded video clips. Pick any day from a calendar to view a timeline of recordings for that day. The playback controls let you play, pause, step forward and back, and adjust playback speed between super slow and very fast.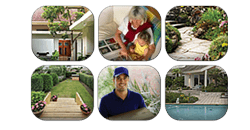 Multiple camera display views
Both live and playback screens can display your choice of viewing modes—single camera view, four-camera view, and all-camera view.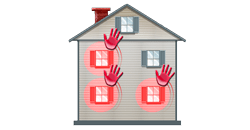 Motion zones
For more precise motion detection, and to reduce false alarms, you can specify up to 16 motion-detection zones within the frame—such as doors and windows.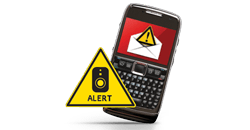 Alerts
You can set up motion alerts to send text or images to your e-mail or mobile phone, and for more than one recipient. You can even set up your alert notifications on a schedule for when you want to be notified or not, camera-by-camera, day-by-day.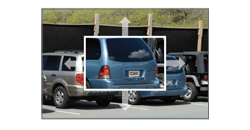 Digital Pan-Tilt-Zoom
You can focus in on certain areas within the viewing windows to see more detail or position the camera angle to where you need it.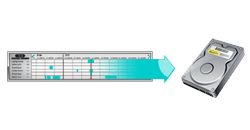 Automatic Computer Backup
Worried about running out of space on your cameras? Don't be. With Commander software installed, all the video on your cameras is backed up to your Windows or Mac computer when it is connected to your network. You can then review, archive, share or delete clips as needed. And since your cameras record only motion-triggered events by default, you can store months of audio and video on as little as 20 GB of your hard drive.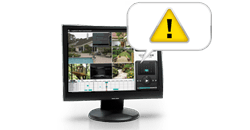 Desktop notifications
Desktop notifications let you know whenever important events occur—like if motion in detected by one of your cameras—by displaying a pop-up message on you computer's desktop. Messages include important information about the event as well as an image snapshot and an audible alert.
System Requirements
What you need:

A Windows® or Mac® based computer is required for installation
Windows® XP SP3, Windows Vista®, Windows® 7, Windows® 8
Mac OS X v10.6.8 or higher
Minimum: 2 GHz processor with 1 GB RAM
Recommended: 2.4 GHz Intel® Core 2 Duo or faster processor with at least 2 GB RAM
1 Mbps or greater Internet upload speed (2 Mbps is recommended)
For the best experience we recommend up-to-date video card drivers Available Ethernet port on your home network
Available Ethernet port on your home network
Setup requires a high-speed Internet connection.