Logitech Alert Digital Video Security—keep informed and in control while on the go.
Maybe you received an alert that there's been motion in your home. Maybe you need to adjust your camera's settings. Maybe you just want to know that all is well. Whatever you need, Logitech Alert™ has you covered.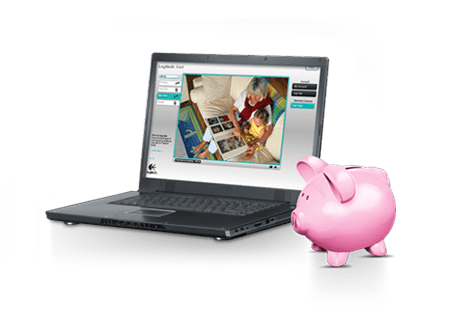 Free Web Viewer and Free Mobile Viewer
Whether you're at work, at the store or on vacation, all you need to keep an eye on your home or small business is an Internet connection and a Web browser or a supported mobile phone with our free app installed.

From any laptop or desktop computer, just log on to alert.logitech.com with the account you create during setup and select the camera you want to monitor. You can even view cameras in multiple locations using a single login.

And if you have an iPhone®, BlackBerry® or Android® device, you can install our free Logitech Alert Mobile Viewer app to watch live video from your cameras on your smartphone.

To download Logitech Alert Mobile Viewer for free:
iPhone users can get the Logitech Alert app from the iTunes® App Store.
Android users can get the Logitech Alert app from Android Market.
BlackBerry can get the Logitech Alert app from BlackBerry App World™.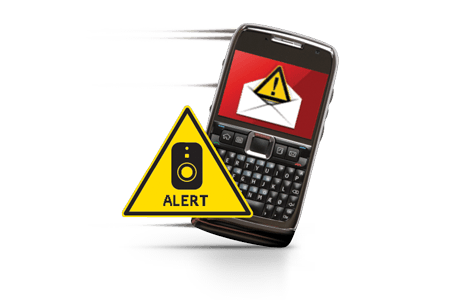 Premium Web Commander and Mobile Commander
For more power and control on the go, you can upgrade to Logitech Alert Mobile Commander and Web Commander.

Mobile Commander allows you to view live and recorded video as well as to manage alert settings right from your mobile phone.

For complete remote management, Web Commander gives you the power of a desktop application on any Internet-connected computer. In addition to viewing live and recorded video and managing alerts, Web Commander monitors your system and will notify you if a camera goes offline. And it allows you to manage one camera, multiple cameras, or even multiple locations from a single online account.

One-year subscriptions to Logitech Alert Mobile Commander and Web Commander are available together for $79.95, but you can try them free for seven days.