IE8/IE9/IE10 is no longer a supported browser. Please use a more current browser to view our site.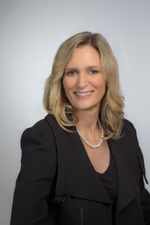 As Vice President of People and Culture, Karen Drosky is responsible for facilitating cultural change as Logitech rapidly transforms itself to win in peripherals for mobile platforms. She also leads the worldwide organization responsible for all human resources functions.

Karen Drosky has 20 years of broad experience in human resources, including talent acquisition, organization development, business partnership and executive coaching. She joined Logitech in 2008 and assumed her current role in 2013. Prior to joining Logitech, she held human resources management positions at Yahoo, Intuit and the University of Minnesota. She also served in the United States Army as a Japanese linguist.

Drosky has a B.A. degree from the University of Minnesota in Japanese language and literature with an emphasis in industry relations. She also studied at the Defense Language Institute Foreign Language Center in Monterey, Calif.