Logitech Speaker System Z906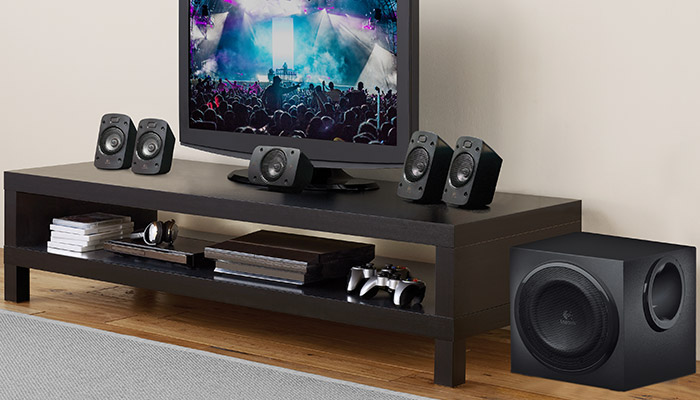 THX Certified immersive surround sound
Features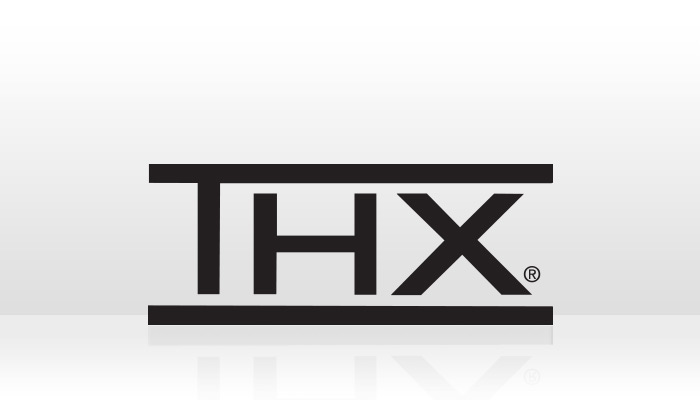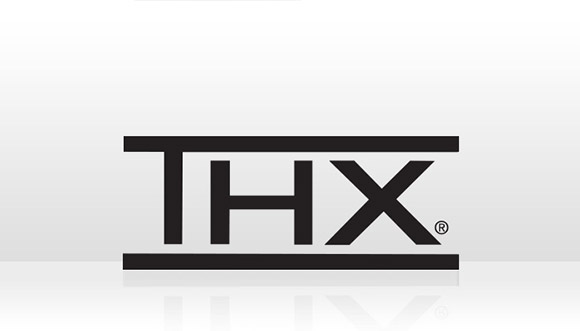 THX® Certified
These surround sound speakers have met strict performance standards to achieve THX certification.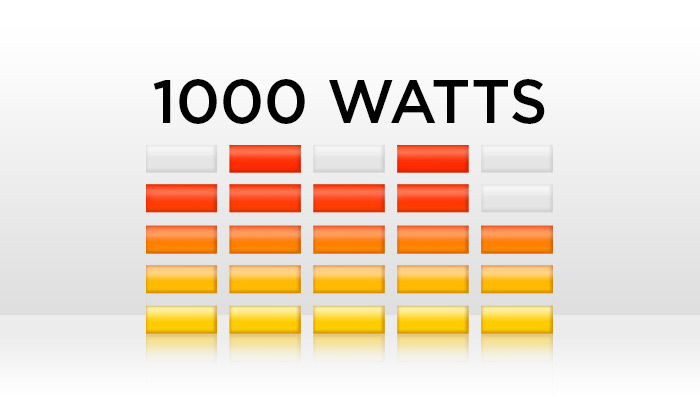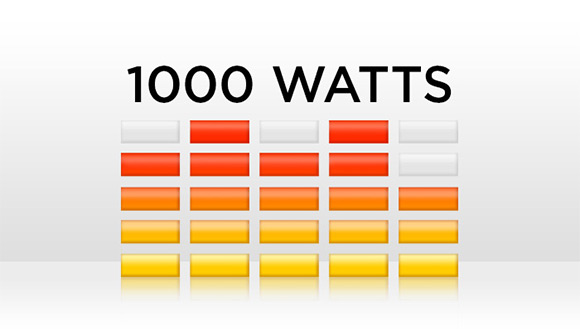 1000-watt peak power
The Z906 5.1 speaker system delivers powerful, theater quality acoustics for your movies, music and games.*
*500W RMS power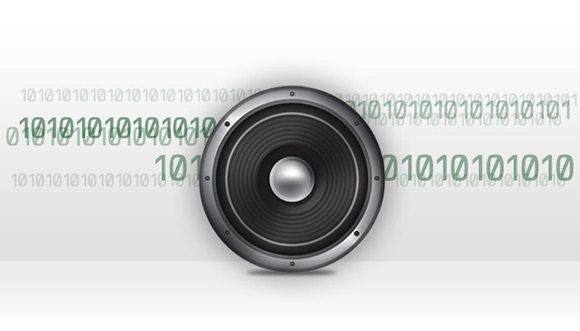 Dolby digital sound
Hear every detail all around you in your Dolby digital or DTS encoded soundtracks.
* The word "Dolby" and the "Double-D" symbol are trademarks of Dolby Laboratories. DTS and the DTS logos are trademarks of DTS, Inc.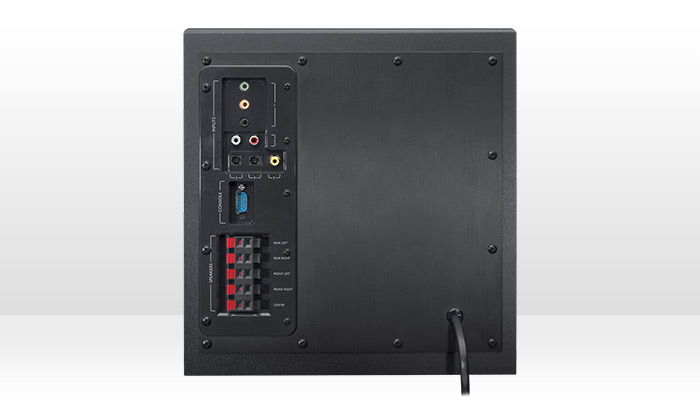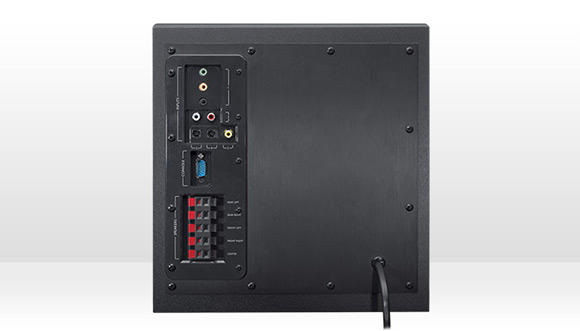 Digital and analog inputs
This speaker system offers flexibility to set up your system the way you want. Connect up to six audio sources to this sound system.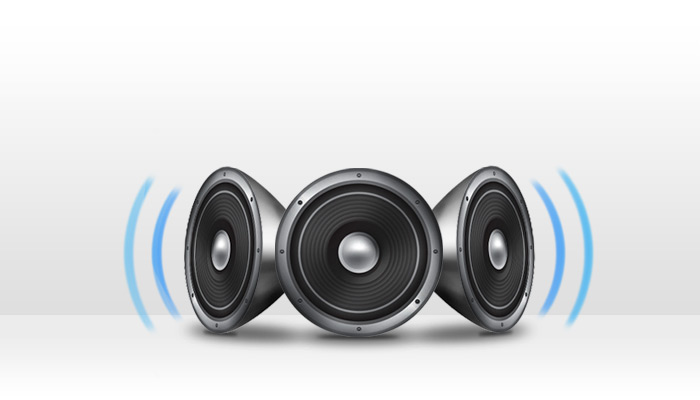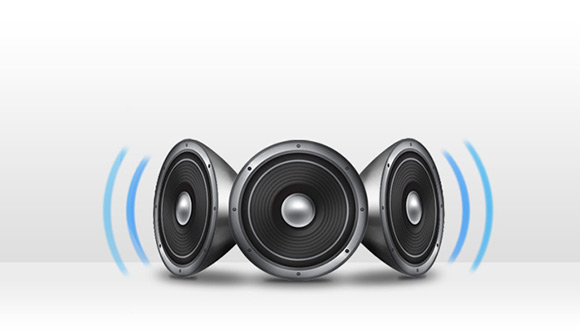 Surround sound with 3D Stereo
Z906 speakers convert two-channel stereo into an immersive surround sound experience.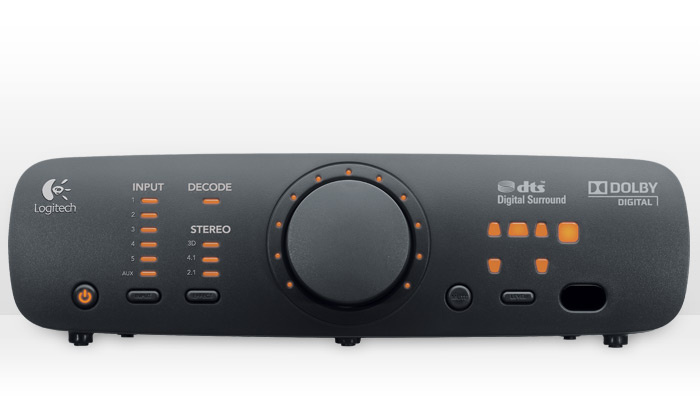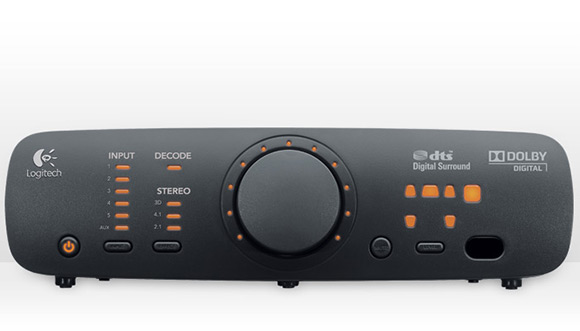 Easy-to-read control console
The stackable design fits in with your home-entertainment system and gives you control of volume, power, set inputs and more.
Technical Specifications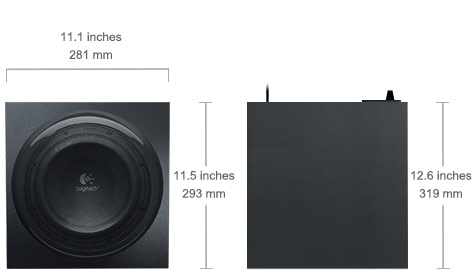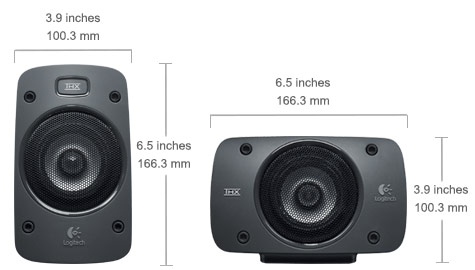 System Requirements
Computers
Music players
TVs
Blu-ray™ and DVD players
Game consoles
Other audio sources with digital optical, digital coaxial, RCA audio or 3.5 mm output
Warranty Information
2-Year Limited Hardware Warranty
Package Contents
Five satellite speakers
Subwoofer
Speaker connection
Wire 6-foot (1.82-m) six-channel direct cable
Stackable control console
Wireless remote
3 AAA batteries
User documentation
Part Number
Dimensions
Subwoofer

Height: 293 mm (11.5 in)
Width: 281 mm (11.1 in)
Depth: 319 mm (12.6 in)
Weight: 9000 g (19.8 lbs)

Satellites

Height: 166.3 mm (6.5 in)
Width: 100.3 mm (3.9 in)
Depth: 93.5 mm (3.7 in)
Weight: 890 g (2.0 lbs)

Center Channel

Height: 100.3 mm (3.9 in )
Width: 166.3 mm (6.5 in)
Depth: 93.5 mm (3.7 in)
Weight: 2.0 lbs (890 g)

Control Pod

Height: 293 mm (11.5 in)
Width: 281 mm (11.1 in)
Weight: 1.0 lb (476 g)

Remote Control

Height: 111 mm (4.4 in )
Width: 43 mm (1.7 in)
Depth: 18.9 mm (0.7 in)
Weight: (w/ Battery) 67 g (0.1 lb)
Technical Specifications
Total watts: (RMS) 500-W

Subwoofer: 165-W
Satellites: 5 x 67-W

THX® Certified
Dolby® Digital 5.1 decoding
DTS® decoding
3D Stereo (Surround sound from 2-channel sources)

System Frequency response: 35 Hz-20 KHz
On and off-axis frequency response shape: Per THX multimedia system specification

2 Digital optical inputs
1 Digital coaxial input
Six-channel direct input
RCA input
1 3.5 mm input

1 Control console, Stackable
4 Satellites, wall mountable
1 Center channel speaker, wall mountable
Subwoofer: Ported, side-firing
Infrared Remote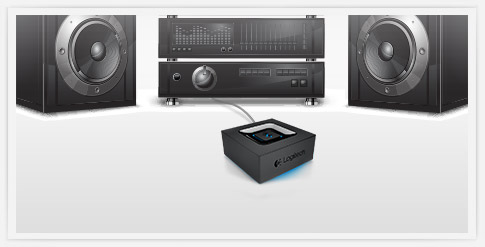 Bluetooth Audio Adapter
Wireless technology for your speakers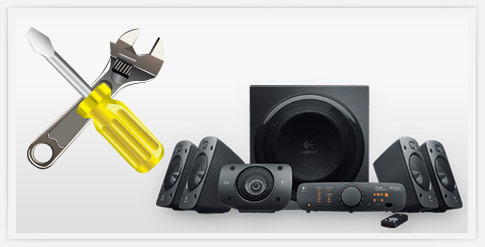 Audio Support
Looking for information about a Logitech speaker dock, Squeezebox or other audio product? Our online resources can help you with tips, troubleshooting, replacement parts and more.