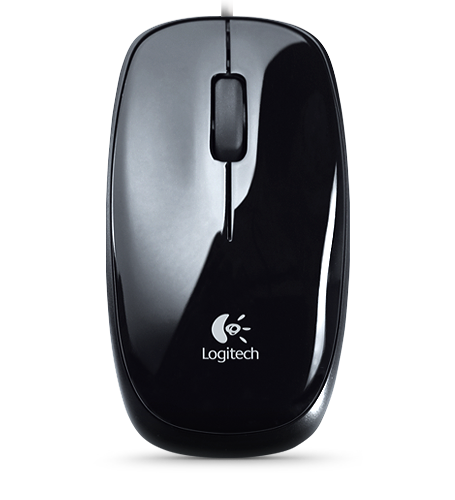 Sebuah mouse plug-and-play sederhana yang cukup kecil untuk dibawa kemanapun Anda pergi.



Bersedia, siap, aktif
Pengaturan sederhana dan mudah untuk mengaktifkan mouse dalam sekejap. Cukup hubungkan saja ke Mac atau PC, dan mouse sudah dapat langsung digunakan.

Teman perjalanan
Ukuran ringkas sangat cocok untuk Anda bawa kemana saja, menemani Anda bepergian.

Gerakan luwes dan mulus
Kontrol gerakan kursor secara luwes dan mulus dengan pelacak optikal yang responsif.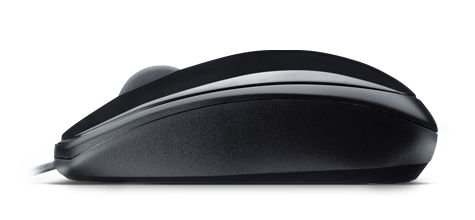 Kemudahan plug-and-play dan desain yang ringkas membuat mouse ini menjadi teman sempurna dalam perjalanan Anda.



Kemudahan plug-and-play
Dengan pengaturan yang mudah, Anda hanya cukup menghubungkan mouse ke port USB, dan mouse langsung dapat Anda gunakan dengan instan.

Desain ringkas
Desain ringkas memudahkan Anda menyelipkan mouse ke dalam tas dan membawanya dengan Anda.

Pelacak Optikal
Nikmati gerakan kursor mouse yang luwes dan akurat dengan pelacak optikal. Ingin tahu lebih banyak tentang kontrol kursor?
Laser sensors: A controlling interest
Sensing the details

What does a mouse do? Fundamentally, it allows you to control your cursor. And the best measure of cursor control is the accuracy with which the mouse translates the movements you make with your hand.

How precise is your mouse? Logitech mice use advanced sensors to make sure that whether you're clicking links, dragging text, or opening new apps—that whatever you're doing—your computing experience is seamless.

We achieve precision by designing miniature sensors. These sensors take lots of little pictures of the surface below the mouse, interpret those pictures, and translate the movement your hand makes into movement on your screen.



Sensitive to your needs
Some people just need a mouse that works. Others need a mouse that can track on many surfaces. And gamers need a mouse that can give them game-changing precision at any hand speed.



Details, details
There are two kinds of sensors: optical and laser.

Mice with optical sensors track the surfaces beneath them using the available light and an LED lamp.

In 2004, Logitech introduced the first mouse with laser tracking. Laser sensors, compared to optical, produce far more illumination—both of the surface and of the contrast created by, literally, specs of dust on the surface—revealing a wealth of details even on glossy surfaces like highly polished wood. And that means your mouse can track motion precisely on many surfaces, without lags or jitter.



Gaming-grade control
If you're an expert gamer, pixel-perfect tracking can mean the difference between victory and defeat. Our mice with gaming-grade laser sensors can track at speeds all the way up to 5700 dpi. So when the game is on the line, you'll get maximum precision, blinding speed, and ultra-smooth tracking.

Track tested
We rigorously test all of our laser mice on a wide variety of surfaces to make sure your mouse is free of tracking flaws.

* Mice with Logitech® Darkfield Laser Technology cannot track on glass that is 4 mm thick or less, which is not much larger than the head of a pin.



Kebutuhan Sistem
Komputer berbasis Windows

Windows® XP, Windows Vista®, Windows 7
Port USB





Komputer Mac®

Mac OS® X 10.3.9 atau versi terbaru
Port USB





Linux®

Linux® kernel 2.6 atau versi terbaru
Port USB




Informasi Garansi
Garansi terbatas hardware 3 tahun
Isi Kemasan
Logitech® Mouse M115
Panduan kilat pengguna
Part Number
PN 910-001137
PN 910-001134
PN 910-001140