Logitech Touch Mouse M600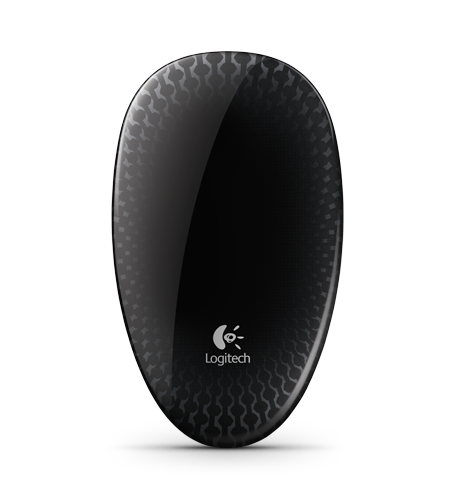 Menggeser, scroll, dan menelusur sudah menjadi gerakan alami tangan Anda


Permukaan Multi-Touch Responsif
Logitech Touch Mouse M600 memiliki respon langsung terhadap teknologi paling alami di dunia, yakni jari Anda.


Scrolling senyaman di smartphone
Berkat Logitech Flow Scroll, saat jari Anda meluncur di permukaan sentuh, Anda akan terus merasakan pengalaman serunya scrolling halaman web dengan instan, berkesinambungan dan bebas. Download Logitech Flow Scroll sekarang juga.

Bentuk menawan, terasa nyaman
Desain dengan sudut lengkung kurva dan dirancang untuk menyediakan kenyamanan, Touch Mouse M600 terasa sangat nyaman digenggam dan terlihat menawan dimanapun Anda gunakan bersama dengan laptop Anda.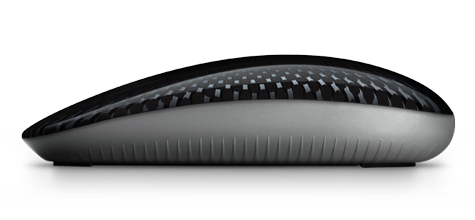 Menggeser, scroll, dan menelusur sudah menjadi gerakan alami tangan Anda, berkat permukaan sentuh responsif dan scrolling senyaman di smartphone.



Permukaan sentuh yang responsif
Logitech Touch Mouse M600 memiliki respon langsung terhadap teknologi paling alami di dunia, yakni jari Anda. Kini, apapun yang Anda lakukan di laptop, menjelajah halaman web atau membaca email, semudah jari Anda melakukan klik, scroll, dan menggeser.

Scroll dan geser kemanapun Anda inginkan
Permukaan sentuh membuat kegiatan scrolling dapat dilakukan secara langsung dan lebih mengalir. Anda dapat langsung scroll dan menggeser, dimanapun jari Anda berada di mouse. Gerakan geser lambat sangat sempurna untuk membaca online, sedangkan gerakan jentik cepat langsung mengantarkan Anda ke halaman paling bawah seketika.

Desain lebih nyaman dan stylish
Anda pasti akan merasa sangat nyaman di tangan dengan touch mouse ini, dan dengan desain stylish, mouse ini tetap tampil menawan dimanapun Anda menggunakannya bersama laptop.

Scrolling senyaman di smartphone
Esensial bagi pengalaman dengan M600, software Logitech Flow Scroll menyediakan gerakan scroll yang tidak terputus sedikit pun, layaknya melakukan scrolling di smartphone kesayangan Anda. Luncurkan jari Anda di permukaan sentuh untuk terus merasakan pengalaman serunya scrolling halaman web dengan instan, berkesinambungan dan bebas.*


Simpel dan nyaman
M600 dirancang secara cermat agar Anda dapat tetap merasa nyaman saat melakukan tugas-tugas rutin Anda--menunjuk, klik, dan scroll--dengan menggunakan tangan kiri ataupun kanan. Pengguna tangan kiri dapat mengatur ulang fungsi tombol klik kiri dan kanan menggunakan software Logitech SetPoint, yang dapat Anda download disini.



Enam perangkat, satu receiver
Satu Unifying receiver dapat menghubungkan hingga enam mouse dan keyboard yang kompatibel. Menambah keyboard, mengganti-ganti model mouse, ataupun mengkombinasikan keduanya untuk memenuhi selera kebutuhan Anda. Semuanya dapat dilakukan tanpa perlu mengganti nano receiver ataupun menggunakan tambahan port USB lain.

Logitech Advanced 2.4 GHz wireless
Ucapkan selamat tinggal kepada kabel dan nikmati kebebasan konektivitas wireless (hingga 10 meter atau 33 kaki). Begitu mudahnya menggunakan mouse di sofa bersama laptop Anda, ataupun saat Anda sedang asyik menghubungkan laptop dengan TV.

Satu atau dua baterai, pilihan yang membuat perbedaan besar
Gunakan satu baterai AA untuk menikmati mouse yang lebih ringan dengan daya tahan baterai hingga tiga bulan, atau dua baterai AA untuk menggenggam mouse lebih solid dengan daya tahan baterai hingga enam bulan.** Anda pun dapat menggunakan baterai rechargeable sebagai pilihan.
Daya tahan baterai lebih lama? Kami pun juga. Pelajari lebih lanjut.

Teknologi Logitech Advanced Optical
Tracking dengan tingkat presisi laser-grade menghadirkan presisi yang sesungguhnya di hampir setiap permukaan. Walaupun Anda merasa tidak perlu mengklik pixel individual di Photoshop®, setidaknya Anda tahu bahwa Anda bisa melakukannya kapan saja.


Receiver yang dapat disimpan
Receiver dapat dimasukkan ke dalam slot penyimpanan terintegrasi di balik penutup slot baterai agar aman dan mudah disimpan.
* Pergerakan layar yang lebih mulus diperbandingkan dengan pergerakan wheel tradisional dan hasil dapat bervariasi, tergantung konfigurasi sistem dan website Anda.
** Daya tahan baterai dapat bervariasi bergantung pola penggunaan pengguna dan kondisi komputasi.
Mouse battery life. What's in a number?
If you love the convenience of long battery life, Logitech mice will make you happy. In fact, the Logitech® Marathon Mouse M705 will last you up to three years without a trip to the store for two AAs.

See all mice with extended battery life.

But do you ever wonder how we determine battery life? And what about the disclaimer that's on every box? "Battery life may vary based on user and computing conditions."

In this article, we'll power you through all the details and go behind the battery-life scene.

Behind the numbers

Mouse battery life isn't a one-size-fits-all number. It varies more from person to person than just about any other battery-powered device. And there's no industry standard for calculating it. We do our best to come up with a battery life that a typical user can expect to get. But this can vary greatly depending on your situation. A light user might get over three years of battery life with a mouse, while a very heavy user might only get one year with the same mouse.

So how do we calculate our battery life? We studied a variety of real mouse users and created a profile of a typical user. We then used that to create a simulation that we run on actual mice.

During the simulation, we measure how much power the mice use and come up with a battery life estimate—taking into account factors such as how battery voltage changes over time, which impacts how much power the mouse uses.

The big factors

There are a lot of variables that can affect the battery life of your mouse. While there's no magic formula to figure out exactly how long your batteries will last, knowing the main factors can help you get a better idea of what to expect—and in some cases help you go longer between battery changes.



How much you use your mouse.
This can vary a lot depending on whether you're using the mouse all day, every day for work or just a few hours here and there at home.
How you navigate.
The more you move your mouse, the more power it uses. If you use keyboard shortcuts that reduce how much you use your mouse, you'll get more life out of your mouse batteries.
The types of tasks you do.
Do you spend a lot of time doing mouse-intensive activities, such as browsing the Internet? Or do you spend most of your time typing e-mails or documents that involve very little mouse movement?
The type of surface you use it on.
The tracking sensor uses more power than anything else in the mouse. And the type of surface you use your mouse on affects how much power the sensor uses. While the best surfaces can vary depending on the mouse, in general, it's best to avoid dark, rough or dull surfaces.
Unintended motion.
On the move with your mouse? Be sure to turn it off with the On/Off switch. While our mice are designed to go to sleep when they're not being used, they'll wake up when they move around inside your bag or in your hand—and this movement can use a lot of power.
The batteries you use.
Using old, cheap or rechargeable batteries? All of these could reduce the battery life you get with your mouse. You'll typically get the most life from high-quality, fresh batteries. And for best results, you should replace both batteries at the same time with batteries from the same package. Mixing brands, types or expiration dates can decrease battery life, too.


Looking for a mouse with a battery life so long you won't remember the last time you changed batteries?

Check out our mice with extended battery life.

Logitech® Laser-grade tracking: More Mousing on More Surfaces
From Amazon® to Netflix® to Facebook® , the computer has become the hub of entertainment and information. But in order to enjoy all computers and the Internet have to offer, you need something to help you navigate through this vast digital world. That's where the trusty computer mouse comes in.

While more and more people are using laptops and netbooks, many prefer the ease of a mouse to the tricky finger maneuvers needed to navigate with a built-in touchpad. However, thanks to the portability of these computers, mice are now being used in more places and on more surfaces—from the local café's metal tables to your tile kitchen countertop to the polished wood desk in your home office. Glossy surfaces such as these can be a challenge for standard optical mice without a mouse pad. But who wants to carry around one more thing?

Logitech Laser-grade tracking can track on most of these challenging surfaces and improve battery life—making it an ideal choice wherever you use your mouse.

Tracking innovation: It's all about the angles

When Logitech engineers sought to improve the performance of optical technology on these glossy surfaces, they took inspiration from laser mice—which offer more precision on more surfaces than their optical counterparts.

Standard optical and laser mice have the same basic components—a light source that illuminates the surface beneath the mouse, a lens that captures the scattered light and a sensor that processes the image captured by the lens. The more surface detail the light can illuminate, the easier it is for the sensor to identify reference points that it can use to accurately measure motion.

The main differences between optical and laser mice have been the light source used and the angle of the sensor. Standard optical mice use an LED light and look for scattered (or diffused) light from a sensor directly above the surface. Laser mice use laser light, which illuminates surfaces in far greater detail than LED light, and typically look for scattered light from the specular (or reflective) direction, which also helps illuminate greater surface contrasts. Because of the stronger light source and more efficient placement of the sensor, traditional laser mice are superior to standard optical mice at tracking on smooth, glossy surfaces with little contrast such as ceramic tile, metal and polished wood. (Some Logitech laser mice can even track on glass thanks to their use of darkfield microscopy.)

Building a better (optical) mouse

While Logitech Laser-grade tracking uses LED light, we've moved the sensor from a position perpendicular to the surface to an angle similar to that of a laser mouse. Logitech mice with Laser-grade tracking look for scattered light from the specular (or reflective) direction—like a laser mouse—instead of capturing light from above—like standard optical mice.

By changing the angle, the sensor can collect more light and get a clearer snapshot of the surface. And as a result, the sensor registers surface contrast better. Because Logitech mice with Laser-grade tracking can process more surface contrast, tracking is more precise over a greater variety of surfaces, including many of the smooth, glossy surfaces that are problematic for standard optical mice. And—as an added bonus—because the sensor collects more light than a traditional optical mouse's sensor, less light is needed to illuminate the surface. So mice with Logitech Laser-grade tracking can conserve power and you'll enjoy the convenience of a longer battery life.

Get into your digital world
If you think about it for a moment, when you have a mouse that tracks on more surfaces and gets a better battery life, then you can forget about the tools (i.e., the mouse) that help you get into your what you love more, and focus more on what you love. While that might not be sexy, we think it's pretty important.
Logitech Advanced Optical Tracking.Better tracking, better battery life. Better mousing when you're getting into your digital world.
Logitech® Unifying receiver
Plug it. Forget it. Add to it. You've got the Logitech® Unifying receiver.

The Unifying receiver stays in your notebook, so there's no need to unplug it when you move around. It's so tiny, you won't need to worry about the receiver breaking off or getting lost.

And it's easy to add a compatible wireless keyboard or mouse to the same receiver. Build your ideal combo. Add something. Replace something. It's as simple as can be and you'll use only one USB port.

Uniting your setup
Your laptop is convenient. You use it on the couch, in the kitchen, at the coffee shop—wherever you want. Logitech makes your laptop as comfortable as it is convenient with portable mice and notebook-ready keyboards.

The Logitech® Unifying receiver takes convenience a step further.

The Logitech® Unifying receiver is a tiny, leave-in wireless receiver. Smaller than most coins, the Unifying receiver not only makes it easy to use a wireless keyboard, mouse, or number pad, it also works with up to six devices.

Plug it in
With the tiny wireless receiver, there's no need to plug and unplug when you're on the move. Or deal with the hassle of multiple receivers. The tiny Logitech® Unifying receiver stays in your notebook and lets you add devices as you need them.

Forget about it
The Unifying receiver is small and always ready. So small, in fact, you can leave it plugged into your USB port when you're on the move—without worrying about breaking or losing it.

Add to it
It's fast and easy to add a compatible wireless mouse, keyboard, or number pad to your receiver. You can mix, match, upgrade, or replace up to six devices—now or in the future—using just one USB port. To connect a new device, you simply open the connection software, click "Pair new device", and turn the device off and on. That's it.

A tiny dynamo
The Unifying receiver packs plenty of power. Built with Logitech® Advanced 2.4 GHz wireless connectivity, Logitech mice with the Unifying receiver give you the reliability of a cord—with the freedom of cordless. You'll enjoy fast data transmission with virtually no delays or dropouts.

Plug it. Forget it. Add to it. You've got the Logitech Unifying receiver.

Compatible with Logitech® Unifying receivers
Looking for a mouse or keyboard (or number pad) that is Unifying compatible? We'll help you find the right one.

Wireless mice. Cut the cord.
You don't have to stay tied to your desk. Or live with the chaos of cords.

With Logitech wireless mice, you're free. Free to be more productive and comfortable on the go. To keep your desk clutter-free. And to say "no thanks" to your notebook's tricky touch pad.

With a variety of wireless options, you're also free to pick which type of wireless works best for you. But don't worry—we're here to untangle all the terminology and technology.

The power player: Advanced 2.4 GHz
Logitech Advanced 2.4 GHz wireless delivers even more robust, reliable performance than ever before, effectively eliminating delays and dropouts (compared to conventional 2.4 GHz and 27 MHz wireless technologies).

Even in the busiest wireless environments, such as a busy airport or high-tech office, Logitech Advanced 2.4 GHz wireless technology delivers the reliability of a cord plus cordless convenience and freedom.

Your mouse is automatically paired with the receiver plugged into your computer and minimizes conflicts with other devices. So, you can use your mouse with the most demanding applications and know that every move you make will be carried out instantaneously. It uses less battery power than other wireless technologies, too.

Just plain easy: Bluetooth®
No dongle, no cord—Bluetooth® mice give you a hassle-free connection to your Bluetooth-enabled computer.

Back to basics: 27 MHz
For a basic wireless connection, 27 MHz wireless technology is reliable. You can use it up to six feet away with less chance of interference in your home or small office because the band isn't widely used.



Hyper-fast scrolling
One spin is all it takes
Scroll. Lift finger. Repeat. And repeat. And repeat.

Sound familiar? If you're tired of inch-worming through long documents and Web pages, take hyper-fast scrolling for a spin to fly instead of crawl.



Scroll a lot?
Your spreadsheets and documents are getting longer. Your digital photo and music libraries are bursting at the seams. And you're glued to long Web pages that have you scrolling and scrolling and …. To get through it all, you're doing a whole lot of scrolling. We're talking 26 feet of it in your average eight-hour day, according to a Logitech study.

That's where hyper-fast scrolling comes in.



From zero to line 10,000 in 7 seconds

When you need to do some long-distance scrolling, hyper-fast scrolling unleashes the speed demon inside. What's going on under the hood? The ratchet-scrolling mechanism you're used to retracts so the wheel can spin with virtually no friction.

Seven seconds. That's how long some of our scroll wheels spin freely—speeding you through hundreds of pages or thousands of rows.

And, oh yeah, it's got precision handling too. With normal click-to-click scrolling, you can navigate your lists, slides, and images with the line-by-line control you need.



Kebutuhan Sistem
• Windows® 7
• Port USB
• Koneksi internet (untuk mendownload software tambahan)


Informasi Garansi
Garansi hardware terbatas 3 tahun
Isi Kemasan
• Mouse
• Logitech Unifying receiver
• 2 baterai AA
• Dokumentasi pengguna