MAGIX photo organization and video editing software. Easy, smart and free with your Logitech webcam.*
You've said good-bye to shoeboxes full of photos and videocassettes. Now all your memories are stored on your computer.
But with thousands of photos and videos, it can sometimes be difficult to find the one you want. And once you've found it, you might want to crop a photo to focus on your beautiful baby cousin's face. Or cut those last few seconds of video where your sister's perfect wedding cake somehow ends up on the floor.

You need software that gets you organized and helps you fix minor blemishes in your photos and edit your videos.

But you want it to work right the first time—and you don't want to spend hours reading a manual to figure it out.

We understand. That's why Logitech has teamed up with MAGIX to offer MAGIX™ Photo Manager 9 and MAGIX™ Video Easy with your new Logitech webcam. And they're free.*

You'll find icons for each of these programs in the Get More Apps section of your Logitech Webcam Software.

Sound good? Get MAGIX Photo Manager 9 and MAGIX Video Easy now.

Or let us tell you a bit more about what MAGIX can do for you.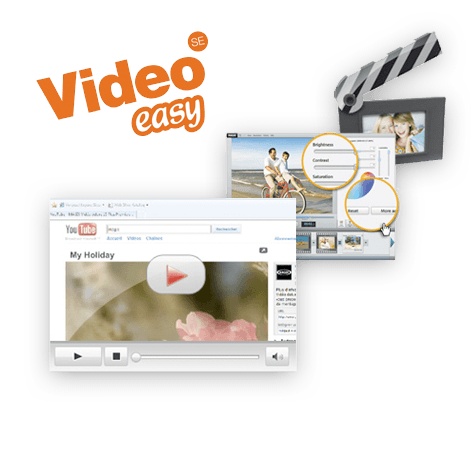 Get Hollywood.
Using a webcam to record a video of your baby's first words, a funny clip that you upload to Facebook™ or YouTube™ or a warm message to a loved one can be an art. It's hard to figure out just when to stop—or start—recording to get the best video.
There are editing programs out there, but they're often very complicated, taking days to learn and offering lots of features most people will never use.
That's where MAGIX Video Easy comes in. The name says it all.
This drag-and-drop home video tool makes it easy to cut, edit and combine videos to turn fleeting memories into indelible moments you'll be able to return to again and again.
The simple, easy-to-use interface makes editing an intuitive process rather than a chemistry project. Step-by-step instructions help you select the parts of your video that you want to include, then add a title and some music—you can even add transitions.
And when your inner auteur is satisfied, it's easy to upload your newest creation to YouTube. Next stop: Sunset Boulevard. Or Grandma's living room.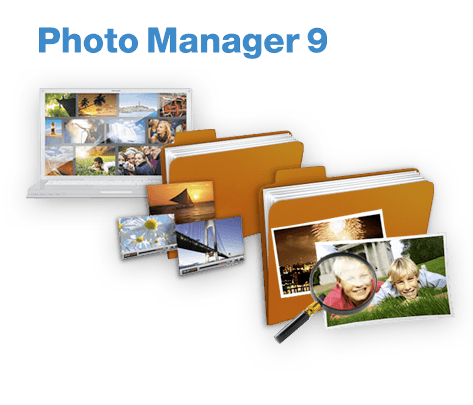 Get organized.
Digital cameras and camera phones make it easy to capture the important moments in your life.
The question, then, is how to make those photos and videos easy to find and share with your friends and family? MAGIX Photo Manager 9 does it all for you.
After you've downloaded and installed the software on your PC, just connect your camera. Photo Manager will automatically import your photos and videos, and then organize them by date, time and place taken.
It's a snap to find just what you want—without the hassle of scrolling through thousands of thumbnails.
Photo Manager also lets you do basic editing like cropping, eliminating red-eye and making small color corrections. In just a few minutes, your photos will be looking their best—just like the memories they capture.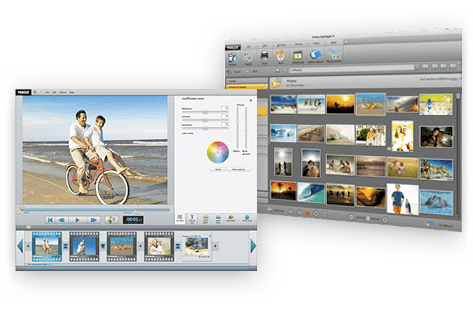 Get it now. (Because they're free.)
The best part? Both Photo Manager and Video Easy are free with your new Logitech webcam.

Just launch the Logitech Webcam Software, click on the Do more button and choose to download and install MAGIX Photo Manager 9 and MAGIX Video Easy. You'll be ready to roll in just a few minutes.

So what are you waiting for? Get MAGIX Photo Manager 9 and MAGIX Video Easy now.

* MAGIX is free but does require an e-mail registration.
** MAGIX Photo Manager 9 and MAGIX Video Easy work with Microsoft Windows® XP, Windows Vista® and Windows® 7.