Producthandleiding

Niet beschikbaar voor dit product



Vervangende onderdelen





Garantie-informatie



Softwaredownloads





Winkel voor reserveonderdelen

Voor een zoekgeraakt of beschadigd onderdeel van uw Logitech-product hoeft u niet een heel nieuw product aan te schaffen. Hier vindt u dat ene reserveonderdeel waar u naar op zoek bent.

Meer informatie.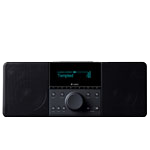 X-RB2
Downloadinstructies
The drivers and software for your product are supported by a Logitech subsidiary.
To receive support, please click the link below and you will redirected out of Logitech.com. Note that support resources may not be available in your currently-selected language.