Notification of Change to Logitech Vid Video Calling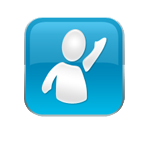 As of July 1, 2013 Logitech Vid video calling is no longer available. We have discontinued the download of the Logitech Vid HD software and are no longer accepting new Vid account registrations.
We recognize that video calling has come a long way since the launch of Logitech Vid. There are now more widely used video calling services available, such as Skype™, and our focus remains on offering customers the best possible means for video calling.
We recommend Skype as an alternative service for your video communication needs. Like Logitech Vid, Skype offers free video calling and is compatible with your Logitech webcam. For information and software download, please go here: http://www.skype.com.
Should you encounter any issues with your Logitech webcam once Skype is installed, please visit our troubleshooting page here: http://www.logitech.com/support/webcams.
Thank you.