Women Fashion Magazine Editor
has tried Logitech BluetoothR Multi-Device Keyboard K480 ♥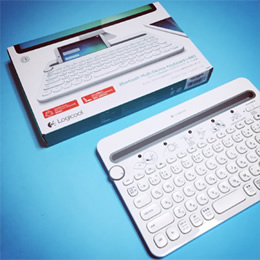 I'm quite a gadget fan among other female fashion magazine editors. I love trendy and convenient items ♥♥ (laugh). I carry a keyboard, pen tablet, and portable printer in my working bag. My cameraman and designer often remarked that my bag is full of stuff that men like.

On the other hand, I do love branded items that are handcrafted with love! Anyway, the other day, I heard that Logitech has launched a new keyboard and I was asked to try it out. I was already using a Logitech keyboard for my iPad and iPad mini and was very happy with the quality product. So I thought "Why not?" and agreed to the review (laugh).
New keyboard concept with docking station to operate PC and mobile devices
The K480 keyboard arrived very soon. I initially thought it would be a thin keyboard but it was actually a full sized one! It looked easy to type on and the pure white keyboard looked so cute ♥! There are even grooves on it!

It can even hold an iPad and iPhone at the same time!  Wow! That's fantastic! ♥ Recently, I've got tons of LINE and other social media and sms messages from my cameraman, stylist, and talent management offices, and I simply can't let go of my smartphone...…So I tend to open LINE on the iPhone and type my draft or plan on the iPad (laugh).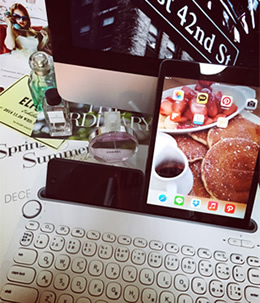 Smooth switching between connected devices
Then I heard that this K480 "connects up to three Bluetooth® PCs or mobile devices and lets you switch effortlessly between them". So I tried it out immediately.

I see!  You can simply switch between devices using the 1-2-3 selector dial on the top left!  So convenient~♥ And it's all wireless!  No need for any wires as it's Bluetooth®!  This keyboard is such a treasure to those who work from home or anywhere in the world ♥. What's amazing is it also supports Windows, Mac, iOS, and Android! I can easily connect this to the Windows at the Editing Department. The button on the right conveniently allows me to switch OS easily.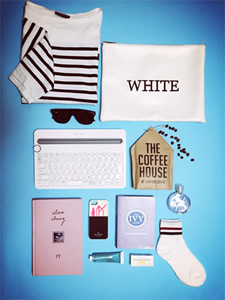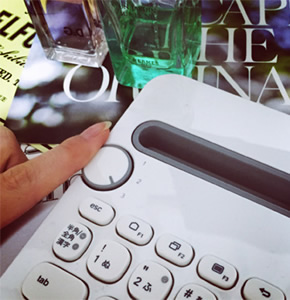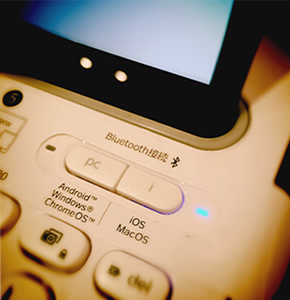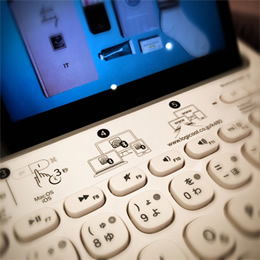 What's this on the keyboard?  F1 and F2 shortcut keys!!  This is really a life-saver… When I'm typing my draft, the text appears in katakana and double-byte characters.… Shortcut keys that change text to the required characters are really a must to us. I was actually typing this draft on K480. The keyboard is similar in size to a normal PC keyboard so I did not have any typo errors and could type real fast!  In addition, it was stress free as I could use the shortcut keys as per normal ♥. I did not have to worry over whether the integrated cradle could support both iPhone and iPad as it is quite sturdy. As it is in A4 size, I can easily carry it in my bag and write articles anywhere I go. This is so exciting. I can work real fast!
What's more, check out the amazing price at AUD69.95 !!  It's a steal, isn't it??… The previous Logitech iPad keyboard I bought was AUD120.00…!  Why is K480 so affordable?? The batteries last about two years so it's a godsend for me as I don't like charging… Thank you, Logitech! Thanks for always coming up with great products that save our day! ♥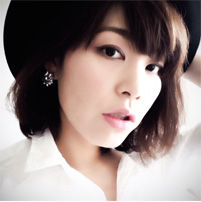 ● Reviewer Profile
HITOMI YOKOSE

Born in 1986. After working in a publishing production office HATSU, Yokose is now a freelance female fashion magazine editor with CanCam, AneCan, and SAKURA. She is also a Korean entertainment interviewer for HIGHCUT Japan. Her hobbies are photography and travelling.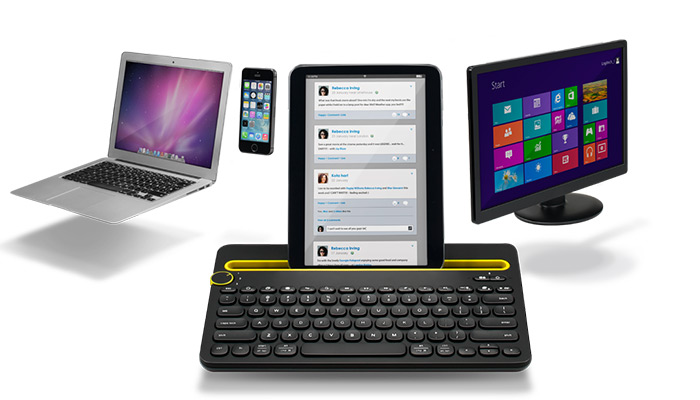 Click here for more information on Logitech Bluetooth® Multi-Device Keyboard K480. Comes with integrated cradle and offers simple switching between three devices.
K480 Product Review List