Pangea temporary hotfixes here
MAKE YOUR WORKSTATION MORE COMFORTABLE
Start by adjusting your chair height so your elbows are flush with the table. Then adjust your armrest so your elbows can relax on it. Your shoulders / arms should be relaxed.


Make sure your knees are at close to a right angle, so that your thighs are horizontal and your feet are fully rested on the floor. If needed, use a footrest to relieve pressure on the back of your legs.


Position your screen at arm's length, and make sure the top of your screen is aligned with your eye level.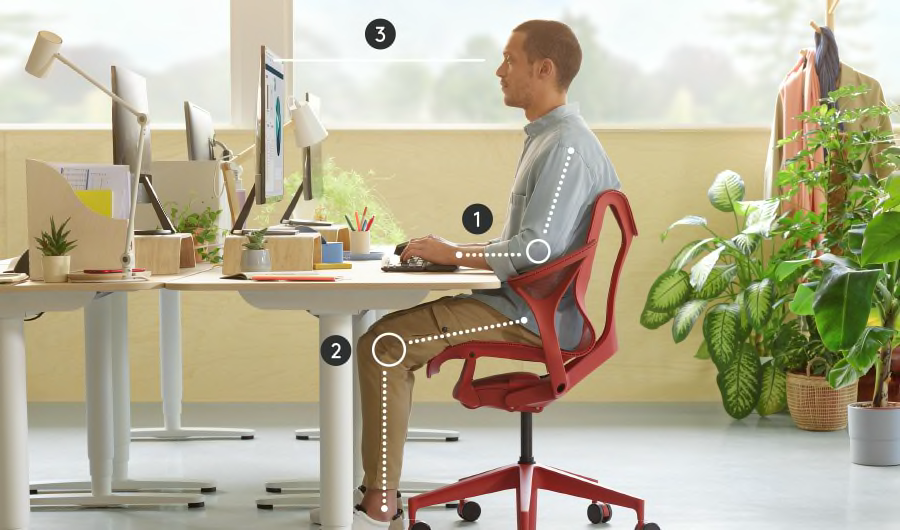 OPTIMIZE YOUR EXPERIENCE WITH ERGO K860
Place your Ergo K860 so that the split is aligned with the center of your body and the center of your screen.


Ergo K860's split design helps keep your wrists and forearms in a natural posture. Try to keep your wrists in a relaxed posture as you type and rest your wrists on the soft fabric palmrest.


Keep your mouse as close to Ergo K860 as possible. If you're using MX Vertical, increase the DPI settings to minimize hand movement. Ergo K860 features an adjustable palm lift to reduce wrist bending. You can switch between 0°, -4°, and -7° depending on your desk set up.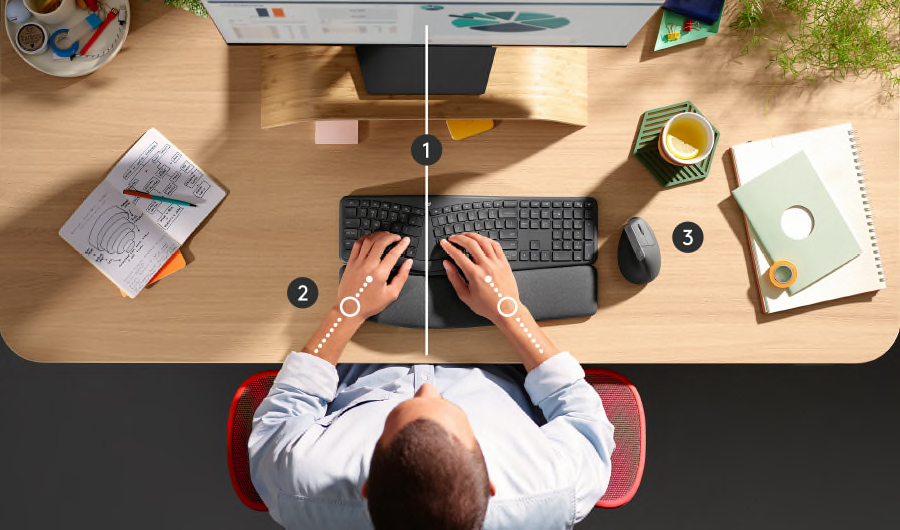 Step 1
Step 2