IE8/IE9/IE10 is no longer a supported browser. Please use a more current browser to view our site.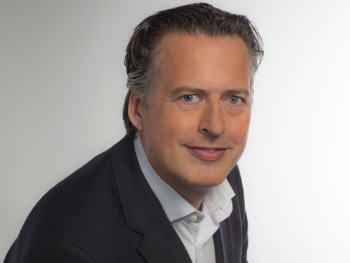 Marcel Stolk leads Logitech's largest business group, which includes product development and product management for PC and tablet peripherals, as well as solutions for unified communications.

Marcel Stolk rejoined Logitech in March 2011 as vice president of sales and marketing and executive managing director of the company's EMEA region. He was appointed senior vice president of the Consumer Computing Platforms Business Group in January 2013. Previously, Mr. Stolk was the senior vice president of worldwide sales and marketing at Logitech, from March 2001 to October 2005, and held a number of positions within the sales and marketing functions at Logitech from 1991 to 2001.

Prior to rejoining Logitech in 2011, he was the chief executive officer of SourceTag BV, a software company for unique tagging of cloud-based data, from September 2010 to March 2011. Mr. Stolk was also the founder and chief executive officer of Adoria Investments BV, a private equity company, from October 2005 to July 2010, and he remains the sole owner. Before joining Logitech in 1991, Mr. Stolk held various sales and marketing positions at Aashima Technology BV, a provider of PC components and accessories, in the Netherlands.

Mr. Stolk studied at Utrecht University in the Netherlands and has participated in university-level executive courses, including an executive training course at Stanford University.