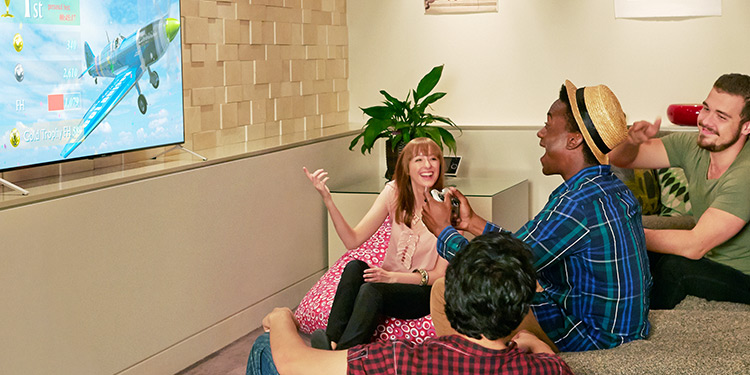 Have more fun with Logitech Game Controllers
Be in control when playing your favorite game from the Google Play™ store. Our game controllers work well with Sony Android™ TVs. With the controller switch in XID mode, our console-like layout will give you the edge as you compete. Smooth curves and contoured rubber grips provide long, comfortable play sessions. Standard Android TV controls - provided through the Logitech Logo button on the gamepad together with the Back key on the controller - allow you to navigate your Android TV seamlessly.
Compose your world of entertainment with Logitech Living Room Keyboards
Enjoy easy typing and relaxed wireless navigation of your Android TV content – all from the comfort of your couch. Easily search, surf the web and navigate through apps and fully live in the moment.
Logitech Living room keyboards simplify navigation in the living room combining a keyboard and mouse into one device. A wireless range of 10m (33ft) ensures responsive, uninterrupted connection in even large living rooms.