About K400 Plus
Wireless Touch Keyboard K400 Plus is a full size keyboard layout and touchpad in a compact size.
Incurve keys are ideal for touch typists and the soft key stroke makes this a quiet keyboard.
The full size touchpad gives you the familiar scroll and navigation gestures. With the left- and right-click buttons below the touchpad and the volume control buttons above, control is at your fingertips.
For two-hand control, typically used by those who like to use their thumbs to navigate, a left mouse-click button is located on the upper left side of the keyboard—navigate with your right hand, select with your left.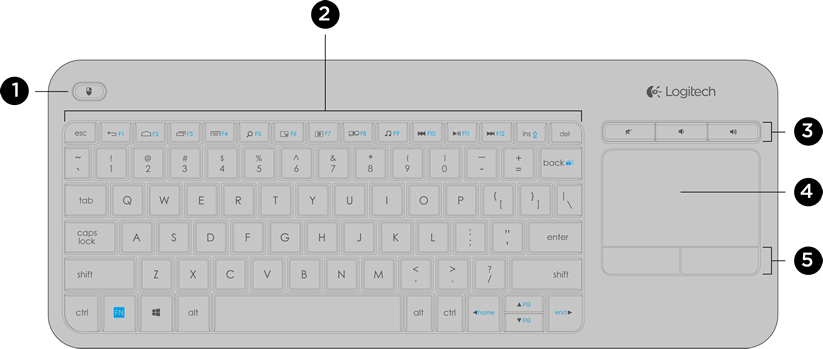 | | Left mouse-click button |
| --- | --- |
| | Shortcut and function keys |
| | Volume control |
| | Touchpad |
| | Left and right mouse-click buttons |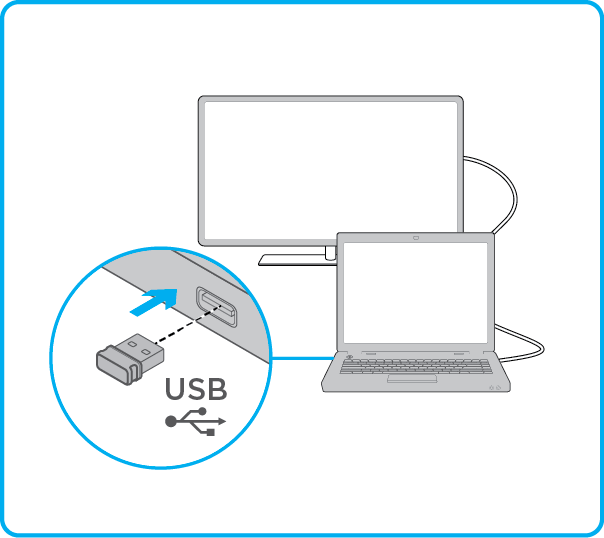 Step 1: Insert the Unifying receiver into a USB port on your computer.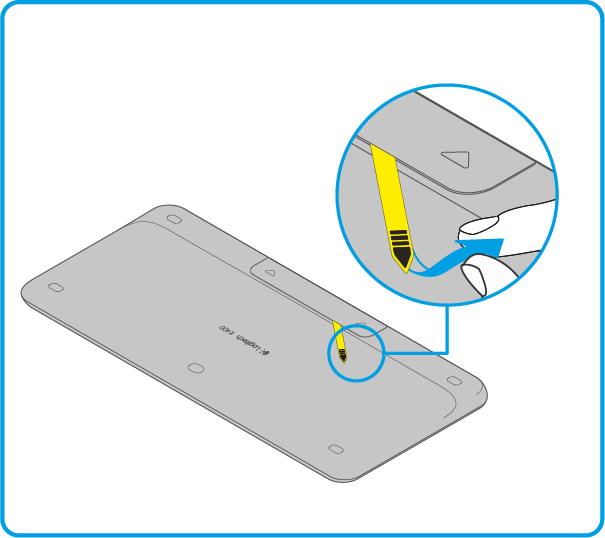 Step 2: Pull to remove the yellow battery tab.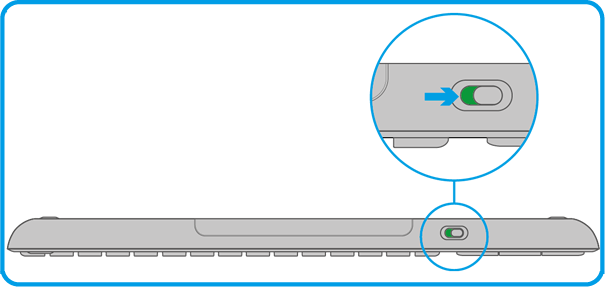 Note: Make sure that your keyboard switch is in the ON position. The ON/OFF switch is located at the top of the keyboard.
Your keyboard is ready to use.
Shortcut Keys
Shortcut and function keys streamline navigation, media control and keyboard functions.
Key
Shortcut/Function
Back
Home
Switch application
Menu
Search
Show/hide desktop
Maximise window
Switch screen
Media
Previous track
Play/Pause
Next track
Mute
Volume down
Volume up
Fn + ins: PC sleep
Fn + backspace: Print screen
Fn + caps lock: Scroll lock
Fn + left arrow:Home
Fn + right arrow:End
Fn + up arrow:Page up
Fn + down arrow:Page down
F1-F12 keys: To activate F1, simply press on Fn+ back
K400 Plus Extras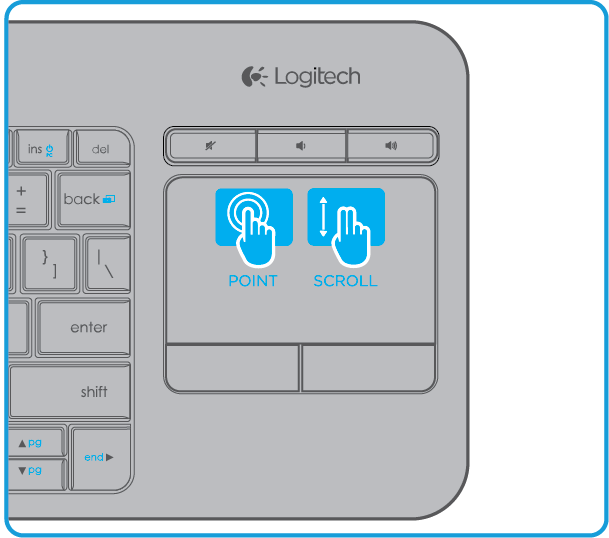 Touch tap
Press the Fn key and the left mouse button to toggle between touch tap disable and enabled.
You can also press the left mouse click button at the top-left of the keyboard to perform a click or comfortable two-handed navigation.
You can also tap the touchpad surface to perform a click.
Scrolling
Scroll with two fingers, up or down.
You can also press the Fn key and slide one finger anywhere on the touchpad simultaneously to scroll for comfortable two-handed navigation.
Receiver storage
When you are not using K400 Plus, store the Receiver in the battery compartment so that you never lose it.
Logitech Options
K400 Plus is a plug and play keyboard loaded with features right out of the box. If you like customization and loads of feature, then Logitech Options software was designed for you.
Download and install Options software to do the following:
Modify the speed of the cursor and adjust scrolling
Review tutorial videos on gestures
Create custom shortcut keys
Disable and enable keys—Caps Lock, Insert, Windows Start, and more.
Show Caps Lock notice and low-battery warning
Many other features are available.
Support
Compatible Computers
K400 Plus keyboard works with both desktop and laptop computers and is compatible with the following operating systems.
Windows® 7 and later
Chrome OS™
Android™ 5.0.2 and later
Keyboard functionality, such as Hot Keys and Touchpad Gestures, may differ depending on the operating system.
A quick check of your system settings will tell you if your device is compatible with K400 Plus.
Logitech Unifying wireless technology
Unifying wireless lets you add up to six Unifying ready devices to one tiny receiver.
Replace batteries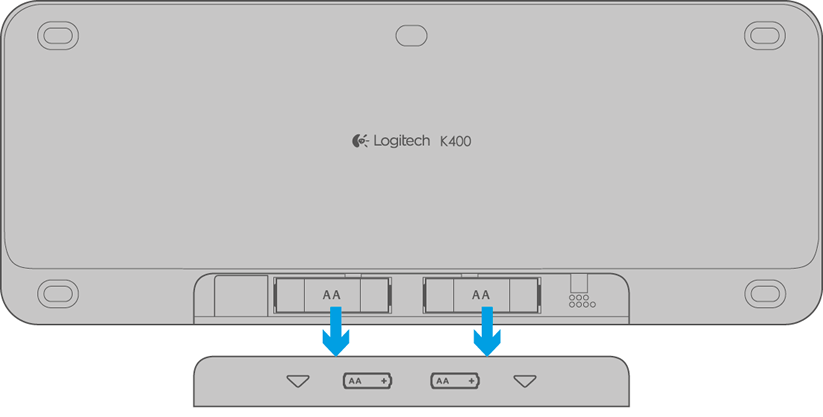 K400 Plus is a plug and play keyboard designed for easy use and long life. However, if you encounter any issues or have questions about your product, Logitech is here to help. Start with a visit to our Customer Support page for full support.