Pangea temporary hotfixes here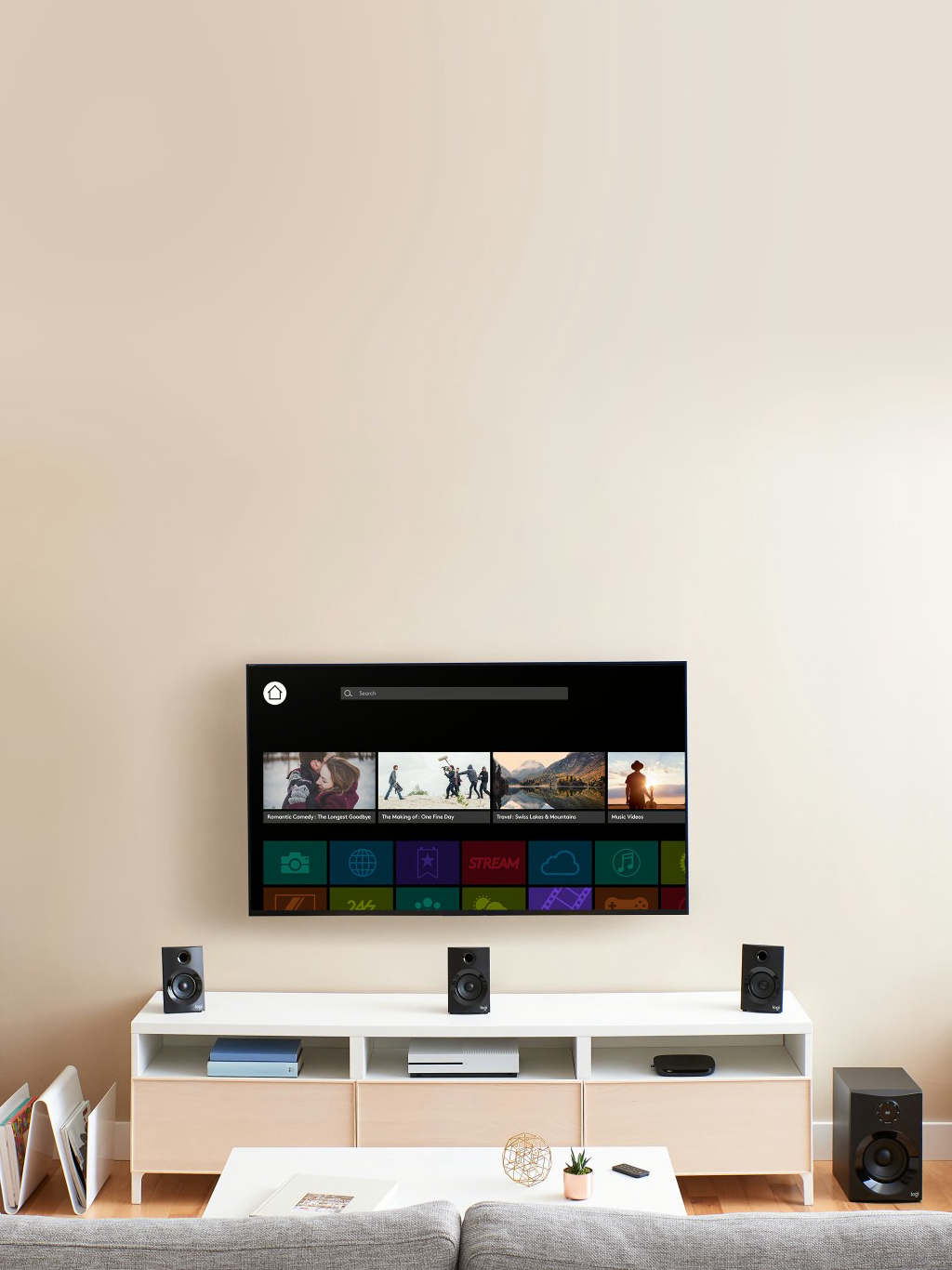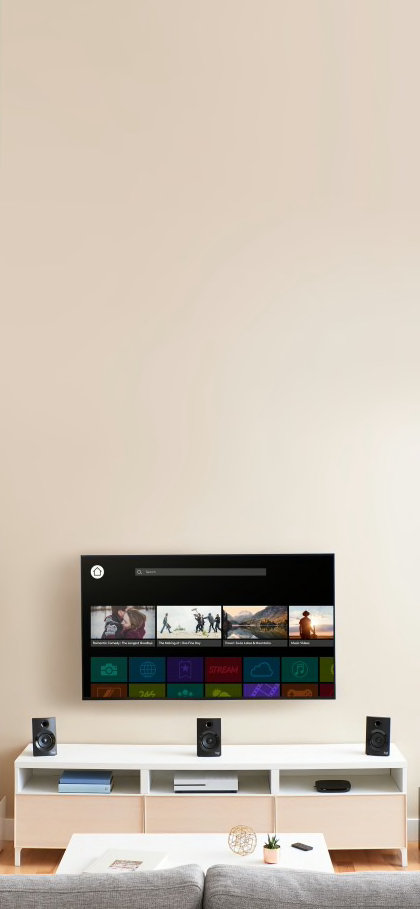 Z606 5.1 SURROUND SOUND SPEAKER SYSTEM
Powerful Sound with Bluetooth®
5.1 SURROUND SOUND DELIVERS POWERFUL AUDIO
With 160 Watts Peak power on tap, this 5.1 speaker system wraps your space in high-quality audio that sounds amazing. Enjoy true surround sound from any source—your TV, phone, computer, and gamesConsole must be connected to TV via RCA. The 5.25" subwoofer driver pumps out bass you can feel, while the included remote and extra-long rear cables make it easy to set up and use.
TRUE 5.1 SURROUND SOUND
Surround yourself with audio from your favorite movies, music, and games with a 5.1 speaker system that includes left, right and center channels, two rear satellites, and one subwoofer.

Enjoy powerful sound from every direction. The Z606 turns your stereo music into room-enveloping sound that lets you get the most out of your audio.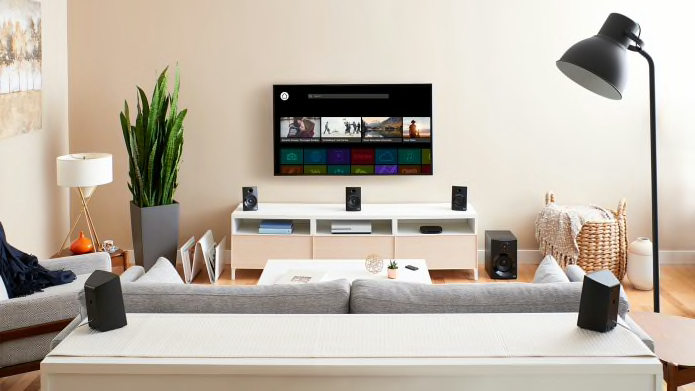 160 WATTS OF ROOM-FILLING SOUND
160 Watts Peak/80 Watts RMS system with a 5.25" bass driver fills your room with incredible sound. You'll get sparkling clear highs (up to 20 Khz) and deep, powerful bass (as low as 50 Hz) with a speaker system made for audio lovers.

The powerful Z606 wide soundstage makes sure you and your guests always have a perfect seat to hear it all.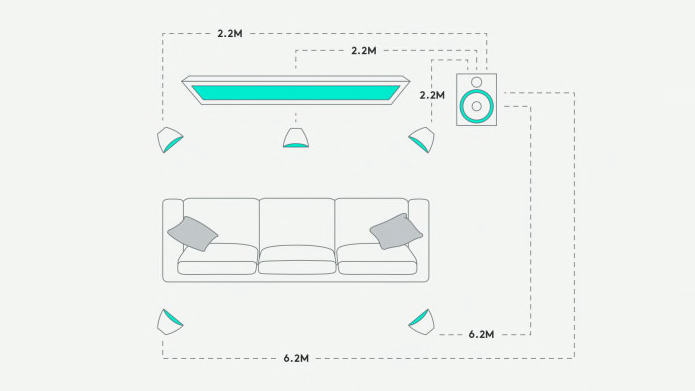 PUT IT ALMOST ANYWHERE
You won't need to rearrange your room to set up and enjoy great audio anymore.

The extra-long 6.2m (20.34 ft) rear satellite speaker cables allow for optimal placement in living rooms, gaming spaces, offices, bedrooms—just about anywhere you want. Set them on desks, consoles, and end tables, or easily mount them to the wall.Mounting brackets not included
YOUR AUDIO FROM VIRTUALLY ANY SOURCE
Listen to audio from computers, phones, tablets, TVs, Blu-ray / DVD players—almost any source. You can connect wirelessly via Bluetooth or physically using a 0.14 in (3.5mm) audio jack or RCA cable to hear games, music, movies, everything.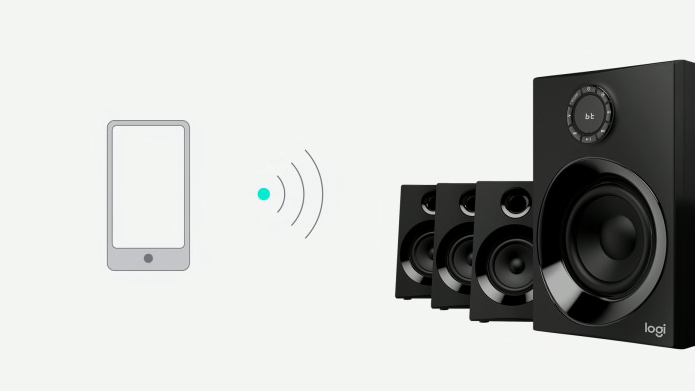 BETTER BLUETOOTH
Enjoy high quality audio with minimal compression, and the ease of use provided by Bluetooth 4.2. With support for Bluetooth 4.2, you'll get great wireless sound quality and a reliable connection that transfers data 2.5-times faster than Bluetooth 4.1. Stream wirelessly from connected devices up to 49.21 ft (15 m) away (within line-of-sight).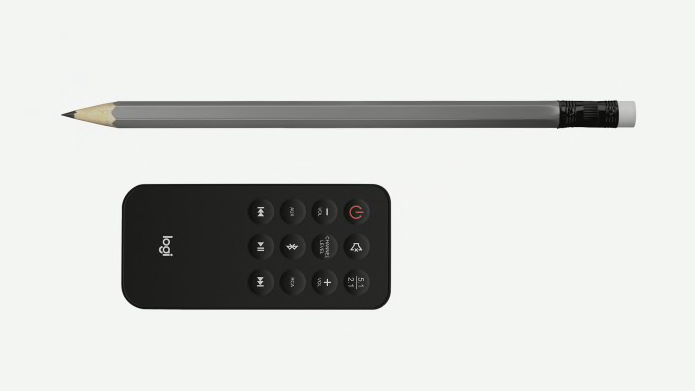 INTUITIVE CONTROLS
Control your sound from anywhere in the room (up to 10m) 32.8ft with the compact remote. Play, pause, and skip songs, control volume, select input and more.

There are also audio controls located right on the front panel of the subwoofer, with an LED displaying the current source input and volume.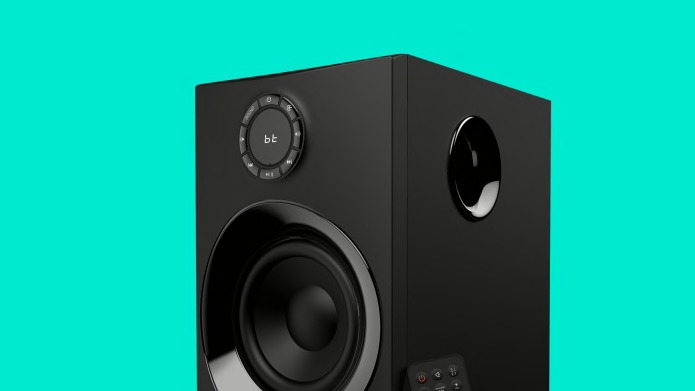 BOOMING BASS
Feel the beat of the music and the rumble of movies and games with a subwoofer that delivers deep bass throughout your space. The 5.25" bass driver with 50 Watts Peak Power / 25 Watts RMS pumps out punchy bass, with an extra low frequency extension added by a ported enclosure.
COMPACT SPEAKERS, BIG SOUND
You'll hear it all with an extra-wide frequency range. The satellite speakers feature a bass reflex design that provides bass extension through expertly tuned port tubes. The drivers provide clarity and high-frequency audio detail that makes you feel like you're at the center of the sound — whether it's a concert recording, a movie, or your favorite video game.
Z606 5.1 Surround Sound Speaker System
Powerful Sound with Bluetooth

Z606 5.1 Surround Sound Speaker System
Powerful Sound with Bluetooth
Free shipping on orders over $29.00
---
Subwoofer

Height: 11.69 in (297 mm)
Width: 7.60 in (193 mm)
Depth: 10.51 in (267 mm)
Weight: 7.7 lbs (3.5 Kg)

Satellite speakers

Height: 7.01 in (178 mm)
Width: 4.33 in (110 mm)
Depth: 3.66 in (93 mm)
Weight: 1 lbs (.45 Kg)

Center Channel

Height: 7.01 in (178 mm)
Width: 4.33 in (110 mm)
Depth: 3.66 in (93 mm)
Weight: 0.93 lbs (.42 Kg)

Remote Control

Height: 3.39 in (86 mm)
Width: 1.57 in (40 mm)
Depth: 0.28 in (7 mm)
Weight: 0.59 oz (16.6 g)

Cable length

Rear satellite cable to Subwoofer: 20.34 ft (6.2 m)
Front satellite cable to Subwoofer: 7.2 ft (2.2 m)
Center channel cable to Subwoofer: 7.2 ft (2.2 m)
Power cable from subwoofer: 5.25 ft (1.6 m)

Works with any Bluetooth enabled device or device with RCA or 3.5 mm (0.13 in) inputs including

Total watts: 160W Peak / 80 W RMS

Satellites: 55W RMS (total)

3.5 mm (0.13 in) to RCA cable

Subwoofer with fixed power cable
5 x satellites (one acts as center channel)
1 remote control with one button cell battery
1 x 3.5 mm (0.13 in) to RCA cable

1-Year Limited Hardware Warranty
Getting Started
Find all the documentation we have available to get this product up and running quickly. 
PRODUCT REGISTRATION
Register your product for faster access to support and to activate any applicable warranties. 
Downloads
Find any available downloads that help extend the capabilities of this product. 
Warranty
If you are not completely satisfied with your purchase we want to try to make it right.
Contact Us
Still can't find the answers you're looking for? Drop us a line and an agent will take it from there.