Logitech USB Headset H390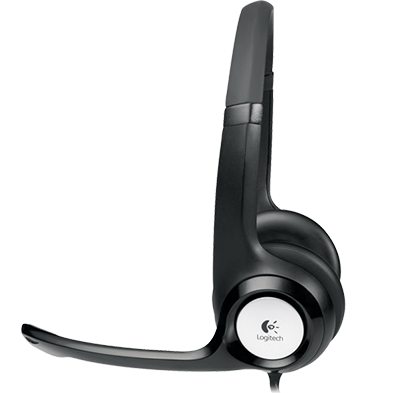 A versatile headset that lets you get comfortable with digital sound.



Feeling good
You'll be comfortable with this headset thanks to the plush ear pads and padded headband that adjusts to you.

Loud and clear
The noise-canceling microphone cuts background noise—and rotates out of the way when you're not using it.

Easy listening
You've got it easy—this plug-and-play USB headset gives you quick access to volume and mute controls.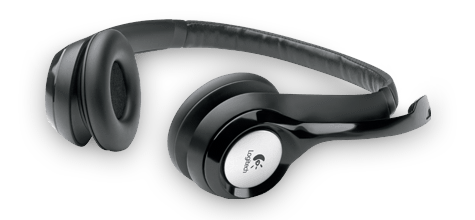 A versatile USB headset with an adjustable, padded headband that lets you get comfortable with pure digital sound.



Comfortable design
The adjustable, padded headband and plush ear pads keep you comfortable.

Noise-cancelling microphone
You won't have to compete with background noise to be heard.

Rotating microphone
The microphone rotates out of the way when you're listening to music or watching a movie.

In-line audio controls
You can instantly adjust the volume and mute the microphone.

Pure digital USB
You'll experience clear, digital sound with the simplicity of a single USB plug-and-play connection.What's good about USB for headsets?
USB headsets. Pure sound that's pure simplicity.
The clear choice
Internet calls, gaming, music, and movies—you've got some pretty clear reasons to want a headset that delivers clear audio. And that's just what a USB headset gives you.

Sayonara, soundcard
If your soundcard is sub-par, your audio will be, too—even if you've got a high-quality headset.

With a USB headset, the quality of your soundcard isn't an issue. In fact, you don't need one at all. That's because USB delivers pure digital audio straight from the source—say good-bye to that hissing sound. All with one simple connection for voice and audio.

System Requirements
PC

Windows® 2000, Windows® XP, Windows Vista™, Windows® 7
USB port





Mac

Mac OS® X (10.2.8 or later)
USB port




Warranty Information
2-year limited hardware warranty
Package Contents
Logitech® USB Headset H390
Quick-Start Guide
Part Number
Technical Specifications
Frequency response:
Headset: 20 Hz–20 kHz
Microphone: 100 Hz–10 kHz
Input sensitivity: -62 dBV/µbar, -42 dBV/Pa +/- 3 dB
Cable length: 8 feet
Connections: USB compatible (1.1 and 2.0)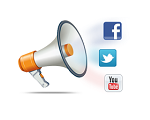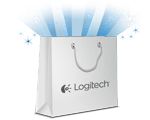 See our Special Offers
Check out our Special Offers on Logitech.com, save on Bundles and more!
Learn More