Logitech USB Headset H530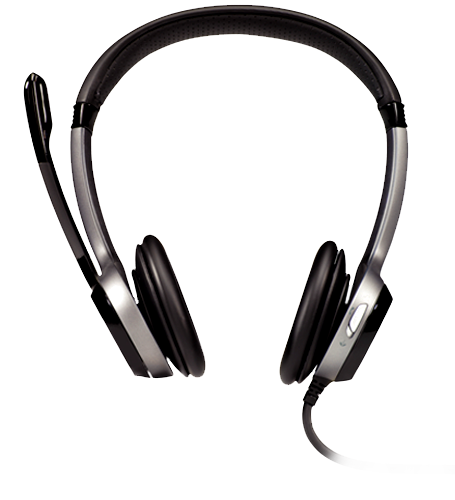 You'll hear the details thanks to laser-tuned drivers and support for super wideband audio.*



Pure sound
The USB connection and laser-tuned drivers mean you'll enjoy clear, digital audio in stereo—perfect for Internet calls and multimedia.

Clear calls
Super wideband audio* brings your voice and video calls to life with Logitech Vid™ and Skype®.

You're in control
On-ear audio controls make it easy to optimize sound, whether you're talking, listening to music, or playing games.
* Super wideband audio supported in Logitech Vid™, Skype 4.0 for Windows® or later, and Skype 2.8 for Mac® or later.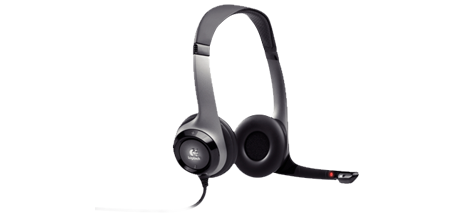 With laser-tuned-drivers and support for super wideband audio*, the Logitech USB Headset H530 lets you enjoy the details of your calls, music, and movies.



Laser-tuned drivers
You'll enjoy high-quality audio with minimal distortion.

Pure digital USB
You'll experience clear, digital sound with the simplicity of a single USB plug-and-play connection.
Super wideband audio*
You'll enjoy conversations so clear it almost sounds like you're in the same room as the people you call.

SoundSwitch™ equalizer
You can instantly optimize EQ settings for Internet calls, music, or PC gaming using the convenient control switch on the headset.

Plush headband and ear cups
The padded foam headband and cushioned ear cups provide luxurious comfort.

Noise-canceling microphone
You won't have to compete with background noise to be heard.

On-ear audio controls
You can instantly adjust the volume and mute the microphone.

Flexible, rotating boom
You can position the microphone right where you want it—and rotate it out of the way when you're not using it.

Full stereo sound
Why stop at Internet calls? Your stereo headset is ready for music, movies, and games too.
* Super wideband audio supported in Logitech Vid™, Skype® 4.0 for Windows® or later, and Skype 2.8 for Mac® or later.
Super wideband audio. Clear calls. Reliable connections.
Sometimes you just can't be there. But being able to make an Internet voice or video call is the next best thing.
Super wideband audio* (developed by Skype—and supported by several of Logitech's newest headsets) helps make your calls sound so clear it's like you're in the same room with the person you're talking to.
Don't miss a thing

The human voice can convey a great range of emotion. But traditional wired telephones only transmit a small fraction of that range.

Mobile devices are better, using wideband audio to transmit sound with an expanded frequency range.

But super wideband audio allows an even larger range of frequencies, so voices sound more natural—which means you'll feel closer to the people you care about.

So you don't miss the inflection in your uncle's best joke. And you can hear your granddaughter's first words as clear as if she were sitting on your lap.

Super wideband audio can help you stay connected. But to take full advantage of it, you need a headset that's been designed to provide the enhanced audio experience that super wideband audio allows.

We've got you covered.




Low bandwidth? No problem.

But what if you're on a slower connection? Or your network is congested?

Don't worry. Super wideband audio lets your Logitech headset use less bandwidth—50% less—to help deliver crystal-clear audio that keeps you connected to your friends and family.

And super wideband audio even adjusts in real time when there's more traffic on the network, so you always get great sound quality—even in bad conditions.



Hear voices, not background noise

We've all been there. You're talking to someone and their dishwasher is going. Or the kids are screaming. It's almost impossible to hear.

Your Logitech headset helps block out irritating background noise—to let you focus on your conversation.



Logitech makes Internet calling easy

We build all of our headsets with one goal in mind—keeping you connected to the people you care about.

So whether you want to experience the pure digital audio of a USB connection or the freedom that comes from fast, reliable wireless, we've got a headset that lets you stay close—even when you're far away.

Learn more about how our headsets make Internet calling easy.




* Super wideband audio is supported in Logitech Vid™, Skype® 4.0 for Windows® or later, and Skype 2.8 for Mac® or later.

Laser-tuned drivers. Your audio, now with less distortion.
A better listening experience
You listen to a lot of things on your computer. Distortion shouldn't be one of them. That's where our headsets with laser-tuned drivers come in. They minimize distortion so you can hear what you want to hear—and not what you don't.

Tuning out distortion
A driver, otherwise known as the speaker, is the device in your headset that converts PC audio signals into the sound you hear. Most are developed with acoustic measurements alone. But, because we use laser measurements, we can pinpoint potential distortion and eliminate more of it.

With laser tuning, we analyze the physics behind the mechanical motion of each component of the driver. That analysis guides our design. And that means you hear your audio in crystal-clear detail—just the way you were meant to.

USB headsets. Pure sound that's pure simplicity.
The clear choice
Internet calls, gaming, music, and movies—you've got some pretty clear reasons to want a headset that delivers clear audio. And that's just what a USB headset gives you.

Sayonara, soundcard
If your soundcard is sub-par, your audio will be, too—even if you've got a high-quality headset.

With a USB headset, the quality of your soundcard isn't an issue. In fact, you don't need one at all. That's because USB delivers pure digital audio straight from the source—say good-bye to that hissing sound. All with one simple connection for voice and audio.

System Requirements
Works with Windows® and Mac OS®.

USB port

Super wideband audio supported in Logitech Vid™, Skype® 4.0 for Windows or later, and Skype 2.8 for Mac or later.




Warranty Information
2-year limited hardware warranty
Package Contents
Headset
User documentation
Part Number
Technical Specifications
Driver:
31 mm diameter
Frequency response
Headset: 20 Hz – 20,000 Hz
Microphone: 100 Hz – 10,000 Hz
Sensitivity:
-
62 dBV/µBar
-42 dBV/Pa +/- 3 dB
Connection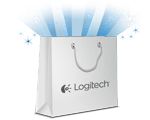 See our Special Offers
Check out our Special Offers on Logitech.com, save on Bundles and more!
Learn More