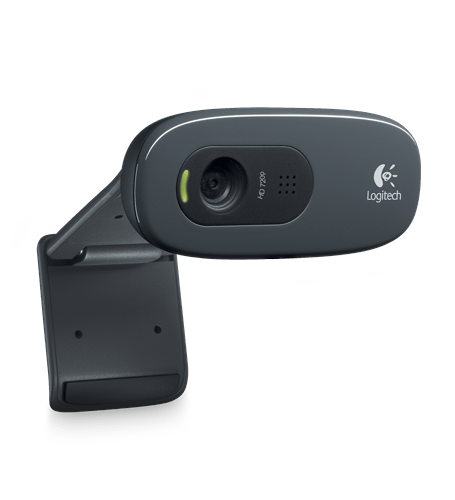 HD 720p video calling that's simple.



Call in HD
Enjoy widescreen HD 720p video calls on most major IMs.

Smile
Your friends and family will see you in lifelike detail with 3-megapixel photos.*

Speak out
You can be heard loud and clear thanks to a built-in microphone that reduces background noise.
* Software enhanced.
Design inspiration for the following are courtesy of Vector Portal: Pink Balance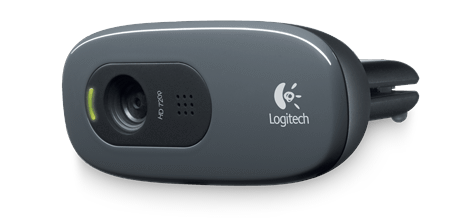 HD 720p video calling that's simple—on most major IMs, including Logitech Vid™ HD.



HD video calls
You'll get HD 720p video calling on most major instant messaging applications.

3-megapixel snapshots
It's easy to take snapshots when you don't have time for a video call (software enhanced).

Built-in mic with noise reduction
It gives you clear conversations without annoying background noise.

Automatic Light Correction
Even if you make a video call in dim or poorly backlit settings, the camera will intelligently adjust to produce the best possible image.

IM compatibility
Works with Skype™, Windows Live™ Messenger, Yahoo!® Messenger, and other popular instant messaging applications.

Smoother. Sharper. Richer. Clearer.
Logitech Fluid Crystal™ Technology. It's what makes a Logitech webcam better. It's smoother video, sharper pictures, richer colors and clearer sound in real-world conditions.
Logitech HD webcams. High-def yourself.
Your webcam is more than just another gadget. And it's why your old (non-HD) webcam and the built-in webcam in your computer just won't cut it.

Why? What other device lets you look your loved ones in the eyes and tell them how you feel, tell them a joke, tell (and show) them what your three-year-old just created out of cardboard, glue and glitter?

Sharing, socializing, connecting with the people you care about. That's what makes a webcam different.

And Logitech HD webcams are about sharing your life—but bigger, better, brighter, smoother.

High-def yourself.




See how easy it is to upload HD videos to Facebook™ and YouTube™ .
Say it bigger. Say it better.

The beauty of video calling over, say, the phone, is that you can see and hear your loved ones.

But until just recently you couldn't make an HD video call. Because the name of the game in video calling is crunching down millions of pixels—the smallest unit of a digital image—every second and sending it from your computer, over the Internet, and to your buddy.

Up until now, bandwidth and CPU constraints made HD video calling impossible for nearly all PCs (desktop and laptop) connecting to the Internet through traditional networks.

That's all changed.

Today you can make an HD 720p video call with a Logitech HD webcam.

So go ahead. HD yourself. With a Logitech HD webcam.



RightSound technology. So you sound like you.
What's that noise?
Have you ever made a video call and thought that the person on the other end sounded unusual? That their voice was unnaturally flat? Or there was a strange distortion in their speech?

Webcams let you see and talk to your friends and family—wherever they are. But with most webcams, you need to wear a headset or distracting background noise (the whir of a fan, the hum of your computer) can mar your conversation.

At Logitech, we hear that sound, too. And we know it's annoying. That's why we developed RightSound™ technology—to help ensure that your voice comes through crisp and clear.

Say good-bye to that humming sound
Try this. Stop reading for a moment and just listen to the sounds in your room. (We'll wait.)

Now, think about all the different sounds you hear. You can probably categorize them into two types: sounds with a regularly repeating pattern (like a fan, air conditioner, or your neighbor's lawnmower) and sounds that vary (like the human voice). Engineers would call the first type 'stationary sound' and the second 'non-stationary sound.' Ambient noise is another way to describe the first type of sound.

Ambient noise—such as the hum of your computer—is what can really spoil your video call.

Fortunately, ambient sound waves produce a regularly recurring pattern. And because they do, we can identify the ambient noise in the midst of all the other sounds in the room, including your voice, and help make it less of an annoyance. In a nutshell, that's what RightSound does.

RightSound. Real difference.
There's a lot of talk about megapixels when it comes to webcams. But we know that a satisfying video call requires good sound quality, too.

At Logitech, a team of acoustic engineers created RightSound. Using sophisticated algorithms,, we carefully analyze the entire spectrum of sound to better isolate the ambient noise, and more deftly cancel it out with a signal below the threshold of human hearing.

The result is that your friends and family only hear the real you. Loud and clear.

System Requirements
What you need:

Windows Vista®, Windows® 7 (32-bit or 64-bit) or Windows® 8



Basic requirements:

1 GHz
512 MB RAM or more
200 MB hard drive space
Internet connection
USB 1.1 port (2.0 recommended)






For HD 720p video calling and HD video recording:

2.4 GHz Intel® Core™2 Duo
2 GB RAM
200 MB hard drive space
USB 2.0 port
1 Mbps upload speed or higher
1280 x 720 screen resolution




Warranty Information
2-year limited hardware warranty
Package Contents
Webcam with 5-foot cable




User documentation
Part Number
Technical Specifications
The specs:
HD video calling (1280 x 720 pixels) with recommended system
Video capture: Up to 1280 x 720 pixels
Logitech Fluid Crystal™ Technology
Photos: Up to 3.0 megapixels (software enhanced)
Built-in mic with noise reduction
Hi-Speed USB 2.0 certified (recommended)
Universal clip fits laptops, LCD or CRT monitors
Logitech webcam software:
Pan, tilt, and zoom controls
Video and photo capture
Face tracking
Motion detection
Software features and offerings subject to change.
Additional services require Internet access and registration.
Some photographs are simulated.


Works with most instant messaging applications.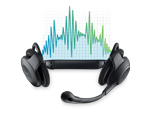 Super wideband audio.
Clear calls. Better connections. Find out why.