Logitech FabricSkin Keyboard Folio
for iPad Air
Technical Specifications
System Requirements
Platform Compatibility:

iPad Air
Image of iPad and FabricSkin Keyboard Folio are for demonstration purpose only. Actual product may vary slightly. iPad sold separately.
Package Contents
Logitech® FabricSkin Keyboard Folio i5
Micro-USB cable for rechargingg
Documentation
Part Number
PN 920-006044

Urban Grey,Suisse / Schweizer

PN 920-006043

Urban Grey,Deutsch

PN 920-006045

Urban Grey,UK English
Technical Specifications
Available in Carbon Black, Mars Red Orange, Urban Grey (Black and Yellow)*
Battery life: Up to 3 months**
Bluetooth® range: Up to 10 m (30 feet)
Height 10 in (255 mm)
Width 7.3 in (185 mm) without tag, 7.7 in (195 mm) with tag
Depth 0.7 in (18.5 mm)
Weight 425 g (0.9 pounds)
Keyboard: Membrane scissor type keys, FabricSkin Keyboard

*Colours may vary by region or country.
**Based on average use of two hours per day.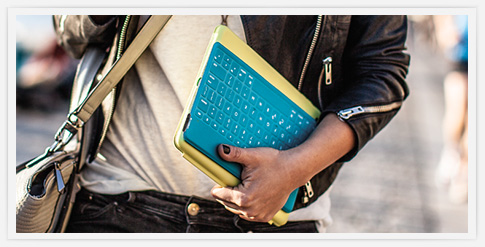 Meet Keys-To-Go
The portable iPad keyboard you can take anywhere.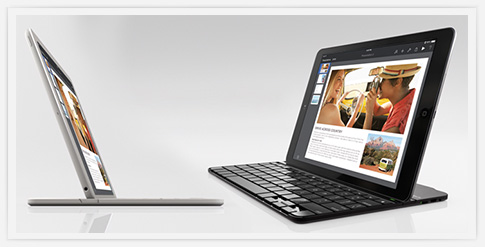 Ultrathin, the other half of iPad Air 2
Magnetic clip-on keyboard cover.
For iPad Air 2