FabricSkin Keyboard Folio
for iPad 2, iPad (3rd & 4th Generation)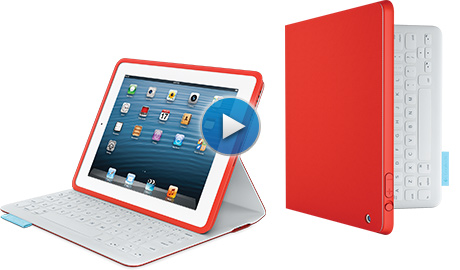 Beautiful protection, front and back
This folio-style case cradles iPad to protect both its touch screen and back panel, just like the cover of a book. A magnetic clasp keeps the folio closed when you move around. Because no part of your iPad should be left unprotected.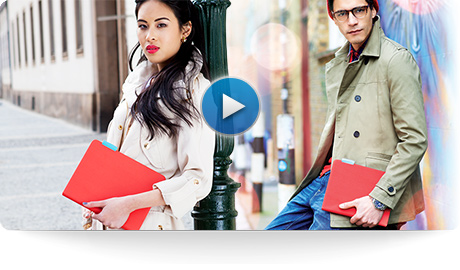 Materials and finishes that suit you and your lifestyle
Make a statement before you type a single word. The rich, vibrant fabrics and colors of the FabricSkin Keyboard Folio make it unique yet thoroughly familiar and a great way to celebrate your personal style.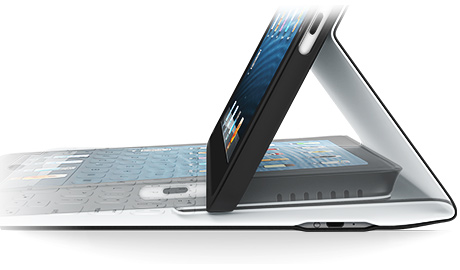 Clever, magnetic stand
Hidden magnets hold iPad in your choice of two convenient positions. Upright with the keyboard exposed, iPad is at the perfect angle for typing. Laying flat with the keyboard hidden, you can browse the web, listen to music or watch videos.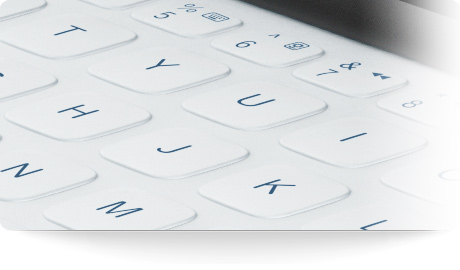 Seamlessly integrated keyboard
If you have trouble typing on the on-screen keyboard, we've got you covered. The Bluetooth® FabricSkin keyboard has full-size, keys seamlessly fused into the fabric of the folio to provide a comfortable typing experience.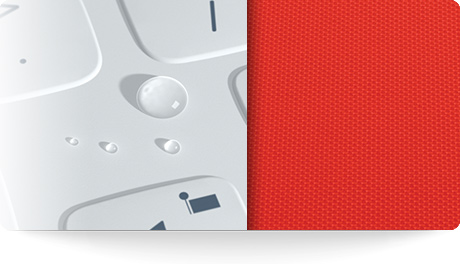 Built-in liquid resistance
Keep your iPad and its case looking brand new. Both the interior and exterior fabrics are covered with an intelligent, liquid-repellant coating that allows you to engage with iPad in new and expressive ways.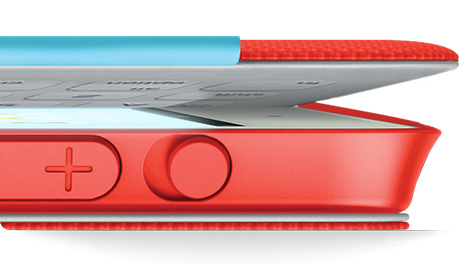 Instant on, instant off
The FabricSkin Keyboard works with the magnets in your iPad's frame. It automatically wakes your iPad when you open the cover and puts it to sleep when you close it. This helps preserve battery life of both your iPad and the keyboard.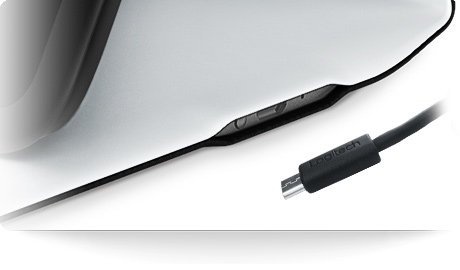 Rechargeable
Charge the Bluetooth® keyboard using the included USB cable and get up to three months of battery life on a full charge.*
* Based on an average of two hours of usage per day.
Images of iPad and FabricSkin Keyboard Folio are for demonstration purposes only. Actual product may vary slightly. iPad sold separately.
System Requirements
Works with:

iPad 2, iPad (3rd and 4th generation)
Warranty Information
3-year Limited hardware warranty
Package Contents
FabricSkin Keyboard Folio
USB cable for recharging
Documentation
Part Number
Technical Specifications
Protective iPad Folio, view stand and Bluetooth wireless keyboard in one
Protects both the touch screen and back panel of you iPad
Thin, Lightweight and crafted from premium fabrics and materials - weighs only 565 grams
Available in a range of colors to suit your style*
Two viewing angles with precision-hold magnets for stability
A magnetic clasp keeps the folio closed when you move around
Seamlessly integrated Full-size keys - provide a comfortable laptop typing experience
Liquid repellant coating to interior and exterior Folio materials
"Grab and Go" - Easy to pick up one handed and move from one place to the next
Offers up to 3 months battery life on a full charge – based on 2 hours typing per day
Compatible with iPad 2, iPad (3rd and 4th Generations)
3-Year Limited Warranty
Height 255 mm
Width 200 mm
Depth 20 mm

* Materials and Colors may vary by region/country


Carbon Black : synthetic Matt leather
Mars Red Orange : Strong, durable fabric
Electric Blue : Fine weave high quality cotton
Urban Grey : Two tone woven fabric
Sunflower Yellow : Fine weave high quality cotton
Mystic Blue : synthetic Matt leather