Logitech Ultrathin Keyboard Folio
for iPad mini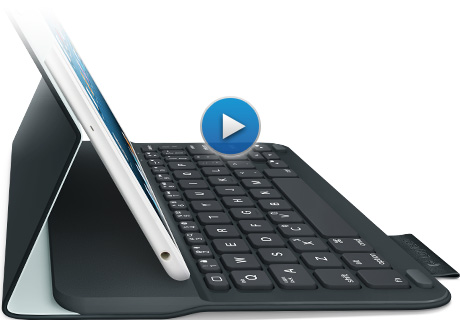 Thin, light design with integrated Bluetooth keyboard
Our thinnest, lightest Keyboard Folio provides an incredibly fast, fluid and comfortable typing experience.

Weighs only 285g and measures 19.3mm thick (0.75 inches)
Includes time-saving iOS® shortcut keys for copy, paste, undo and more
Frees up valuable screen space on iPad mini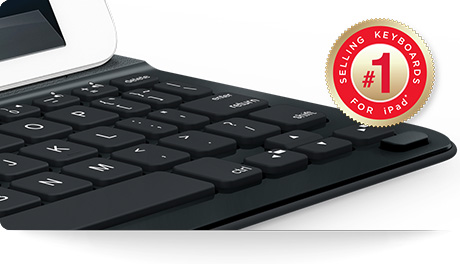 From the #1 selling keyboard brand for iPad*
Our unique layout is based on decades of expertise and research.

Despite its smaller size, the key size has been maximized.
Ultrathin Keyboard Folio keeps the same keys as on standard keyboards, so little learning curve is needed.
* Based on independent sales data (in units) for United States, Australia, United Kingdom, Germany, France - December 2012.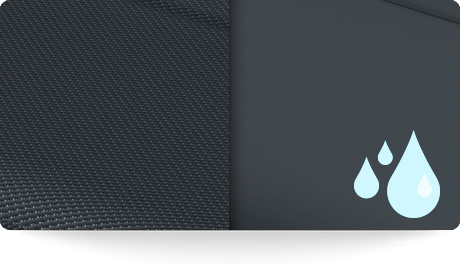 Two-sided protection
Protect your iPad mini from accidental bumps, scratches and spills. Ultrathin Keyboard Folio is available in both a high-performance, textured fabric and velvet-touch polyurethane covers. The durable folio-case exterior:

Covers and protects both the front and back of your iPad mini.
Repels water with state-of-the-art materials and precision-engineered manufacturing.
Provides protection for everyday use.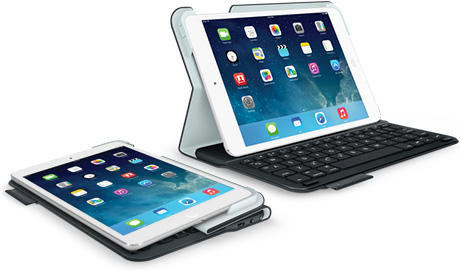 Dual-view stand
The Ultrathin Keyboard Folio doubles as a dual-view stand that holds iPad mini in two ideal positions.
Upright with the keyboard exposed, iPad mini is at the perfect angle for typing.
Laying flat with the keyboard hidden, you can browse the web, listen to music or watch videos.
Integrated magnets dock iPad mini reassuringly into the typing mode viewing angle. Ideal for picking up iPad mini and roaming one-handed.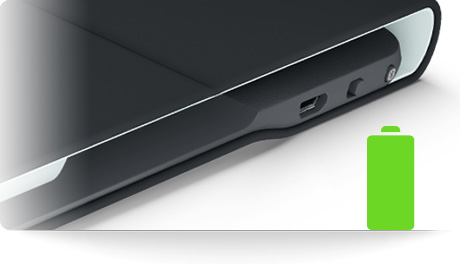 Rechargeable
Charge the keyboard using the included USB cable (sorry, external USB devices are not supported) and get up to 3 months of battery life on a full charge.*

*Based on an average use of 2 hours per day.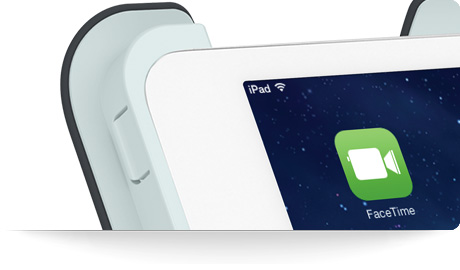 SecureLock system
Lightweight, low-profile clips keep the corners of iPad mini firmly fastened to the frame.
Easy release makes iPad mini easy to insert and easy to remove.
Powerful magnets keep the Ultrathin Keyboard Folio securely closed when you're on the go.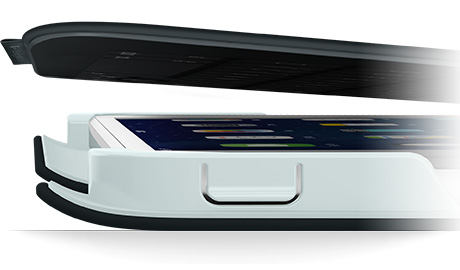 Auto-wake, auto-sleep
Your iPad mini and Ultrathin Keyboard Folio are always at the ready. Both come to life in an instant, the moment you need them.
Wakes iPad mini when you open the cover and puts it to sleep when you close it
Helps preserve battery life of both iPad mini and the keyboard
System Requirements
Platform Compatibility

iPad mini, iPad mini with Retina display, iPad mini 2, and iPad mini 3
Warranty Information
2-year Limited hardware warranty
Package Contents
Ultrathin Keyboard Folio m1
USB cable for recharging
Documentation
Part Number
PN 920-005898

Carbon black velvet-touch,UK English

PN 920-005998

Green velvet-touch,Dansk / Norsk / Svenska / Suomalainen

PN 920-005894

Carbon black velvet-touch,Dansk / Norsk / Svenska / Suomalainen

PN 920-006000

Green velvet-touch,Deutsch

PN 920-005896

Carbon black velvet-touch,Deutsch

PN 920-006100

Carbon black velvet-touch,Español

PN 920-005895

Carbon black velvet-touch,Français

PN 920-006099

Carbon black velvet-touch,Italiano

PN 920-006101

Carbon black velvet-touch,Pусский

PN 920-006150

Carbon black textured,Pусский

PN 920-005897

Carbon black velvet-touch,Suisse / Schweizer

PN 920-006098

Carbon black velvet-touch,Türk
Technical Specifications
Available in velvet-touch polyurethane
Carbon Black, Matt Veil, Matt Purple, Green Leash*
Available in textured fabric
Carbon Black, Mars Red Orange
Battery life: Up to 3 months**
Bluetooth® range: Up to 10 m (30 feet)
Height 215 mm
Depth 0.75 in (19.3 mm)
Width w/o tag 149 mm ; w/ tag 159 mm
Weight 285 g
Keyboard: Membrane scissor type keys

*Colours availability may vary by region/country.
**Based on average use of two hours per day.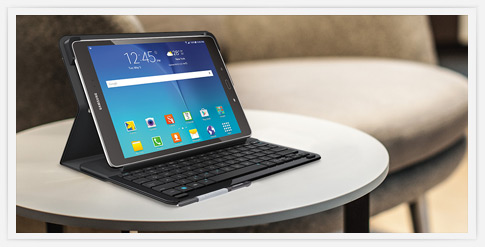 Type-S, Say more with your tablet.
Keyboard case for Galaxy Tab A 9.7 and Tab A 9.7 with S Pen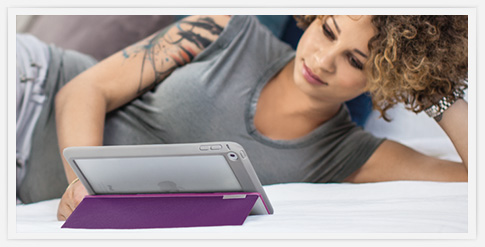 AnyAngle
The case that adjusts so you don't have to.