Logitech Alert™ HomePlug Powerline 200 Adapter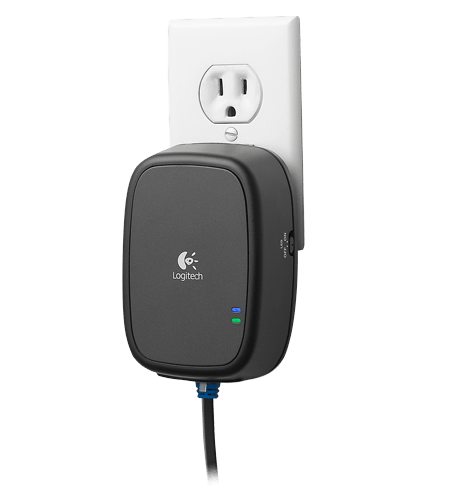 Extend your high speed internet connection to any existing electrical outlet
Logitech Alert HomePlug Powerline 200 Adapter makes it easy to add any internet-connected devices to your existing powerline network.



HomePlug® networking technology
Utilizing the existing electrical wiring, HomePlug allows you to connect compatible devices to your internet network and transfer data between those devices quickly, easily, and cost-effectively.

Instant plug-and-play setup
You'll be up and running in seconds thanks to the plug-and-play setup that provides a reliable network connection without new wiring or networking hassles.

200 Mbps data transmission
With up to 200 Mbps data transmission, you can reliably stream HD movies, make HD video calls, and download content in a snap.*

Built-in surge protection
The built-in surge protection guards your equipment from power irregularities, so you don't have to worry about a power surge damaging your devices.
* Data transfer rates may vary depending on your Internet connection and the capabilities of your connected devices.
System Requirements
Existing HomePlug Powerline Network or Logitech Alert Master system


Powerline Network Security Utility Software*

Windows XP, Windows Vista, Windows 7
MAC OS-10
2 GHz or faster processor
At least 1 GB RAM

*Required only if other network security settings are desired


Warranty Information
1-year Limited hardware warranty
Package Contents
What's in the box:
1 network adapter
1 Ethernet cable
1 wall spacer
Getting Started Guide
System Requirements Guide
Customer Support insert
Part Number
Technical Specifications
Powerline Transmission Speeds = 200 Mbs PHY rate
Encryption type = 128-bit AES Link Encryption with key management.
Operating Temp. Range: +32°F to +113° F (0° C to +45° C)
Storage Temp Range: -14° F to +140° F (-10° C to +60° C)
Power Consumption: 10 Watts (at full load)
Voltage: 100 - 240 VAC, 50 or 60 Hz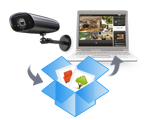 Back up your Logitech Alert videos
Optional Dropbox cloud-based storage solution for your Logitech Alert™ videos. Get peace of mind.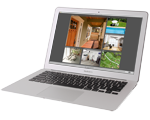 Logitech Alert now works with Mac OS X
Introducing Logitech Alert Commander for Mac- a powerful desktop application that allows you to configure, control and view your Logitech Alert digital video security system from your Mac. Download Alert Commander for Mac