Logitech TidyTilt Case
for iPhone 5 or iPhone 5s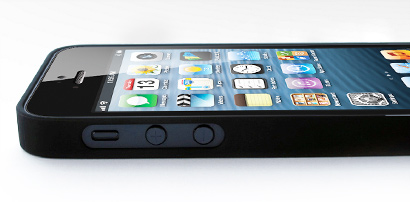 Protective case
Wrap your iPhone 5/5s in a sleek, minimal case.
Kickstand
Tilt your screen to the perfect angle for typing, gaming, viewing, and video calling.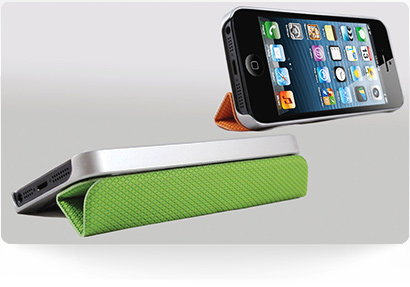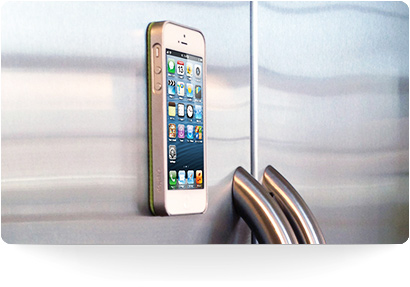 Magnetic mount
Pop your iPhone 5/5s onto the fridge for referencing recipes, stick it to a dry-erase board for brainstorming, or park it on a JustMount by the side of your bed as an alarm clock.
Earbud cord wrap
Wrap your earbud cords without skipping a beat. TidyTilt is always at hand, since it lives on the back of your iPhone. When you're done using your earbuds, simply wrap them over your iPhone, snap TidyTilt closed, and pop your earbuds right off. TidyTilt keeps your cords neat and secure, whether in a bag, pocket, or attached to your iPhone.
A color to match any style
Choose a TidyTilt Panel to coordinate with your outfit, or your mood. Available in 6 textured panel and black or gray case options.
iPhone not included. Actual product may differ.
System Requirements
Warranty Information
1-year limited hardware warranty
Package Contents
What's in the box:
Logitech TidyTilt Case for iPhone 5/5s
Logitech TidyTilt Folding Panel for iPhone 5/5s
Quick-Start Guide
This product contains magnets which may interfere with pacemakers or other medical devices. If you suspect possible interference, please stop using the product and consult with your physician.
The product magnets may also interfere with the magnetic strips used on some cards, such as hotel keycards which are weakly magnetized. We recommend you keep this product separated from such cards.
Do not allow small children or pets to chew or play with the product. Please seek immediate medical attention if any parts of the product are ingested.
This product is designed to compliment your iPhone 5/5s. We recommend you check that the product and accompanying case are securely attached to the back of the phone prior to placement on a flat, magnetically responsive surface. Logitech is not responsible for damaged or broken phones.
Part Number
PN 939-000696
PN 939-000697
PN 939-000698
PN 939-000699
PN 939-000700
PN 939-000701
PN 939-000702
PN 939-000703
PN 939-000704
PN 939-000705
PN 939-000706
PN 939-000707
Technical Specifications
TidyTilt Panel:
Textured polyurethane fabric
Camera hole
2mm thin when unfolded
Integrated magnets
TidyTilt Case:
Minimal design
Soft-touch coating
Anti-reflective camera hole
Integrated metal plate