Pangea temporary hotfixes here
Turning One Voice into Many: Gabby Llanillo Shares How She's Creating STEM Careers Where Everyone Belongs
From an early age, Gabby Llanillo was drawn to games – even when she was the only girl in the room. She combined that early interest with persistence to work herself into a successful career as a Quality Assurance Engineer and Quality Lead at Riot Games. Gabby joined Logitech MX for the #WomenWhoMaster series to talk about how she found her own voice, the value of diversity in gaming, and building a sustainable career.
Q: What was your childhood like? Were you a traditional computer geek?
Yes! I was into computers at a very early age. I was born and raised in the Philippines, and most of my childhood was spent at my uncles' PC bangs (computer cafes). They were full of gamers and computer geeks. I spent way too much of my free time using the internet for free and just playing on computers. I played a lot of strategic games like Age of Empires, StarCraft, and Warcraft. And then there was Vice City, Grand Theft Auto, and other things I shouldn't have been playing. Being super into computers and games turned into me becoming the IT person for my family.
Q: Sounds like your family knew you were good with tech. Did they approve of you going into STEM and then also specifically gaming?
They were really supportive, at least of the STEM part. I think they just didn't really know what video games were about. My mom was a lot more open about me choosing a tech career because she also studied computer science in school, but then eventually she followed her passion of becoming a dance teacher.
Q: You ended up following your passion too, into the gaming industry. Now you're a QA engineer. How do you describe what you do? What is a typical day like?
Being a QA engineer goes hand in hand with being a quality owner. Testing is one part of that, but my role is also enabling the team to make informed decisions when it comes to adding new features. We evaluate risk, thinking about what "good" looks like, what a product should be, its accessibility and appeal. So it goes beyond just "does it work?" It's about making a product that people will enjoy. 
QA is a great way to learn the different parts of video game development because you work so closely with all the developers and understand the pipeline in and out. You are literally the person closest to the product itself.
Q: Some people, especially women, people of color, and people in the LGBTQIA+ community, feel they can't be their authentic selves in an IT workplace. How do you bring your whole self to work?
I can't really help but be myself anyway. It just shines. 
I'm lucky to have a supportive team and manager that make me feel like I can be myself and I don't have to put up a front. But also once I left college, I was like, I don't actually care what people think at this point –  I'm just going to be who I am and then see how that goes.
"I worked long enough to be confident in who I am. Now I'm unapologetic about it. If I can't be myself, then what am I doing?"
Q: That's amazing. What are some ways you help other people shine like you?
I always try to check in with my team and tell them that it's good to talk about their feelings and how they're doing. I also try to be more visible in how I talk to our leaders and represent our team – to show up in ways I hope others will. There's a lot of fear in trying to speak up to leadership, especially as someone who's new and wondering whether you have a voice that's even worth hearing, so I try to empower people through my own actions. 

In addition to being a QA engineer and Quality Lead, I'm also a strike team lead on one of our employee resource groups called Rainbow Rioters. It's our LGBTQIA+ resource group whose mission is to foster inclusive communities within Riot and beyond. We plan to have activations both internally and externally throughout the year as opposed to only focusing our efforts around Pride Month. The team has done a variety of incredible work over the past few years, ranging from designing t-shirts and organizing panels with our queer creators to celebrate Pride to providing resources for employees year round.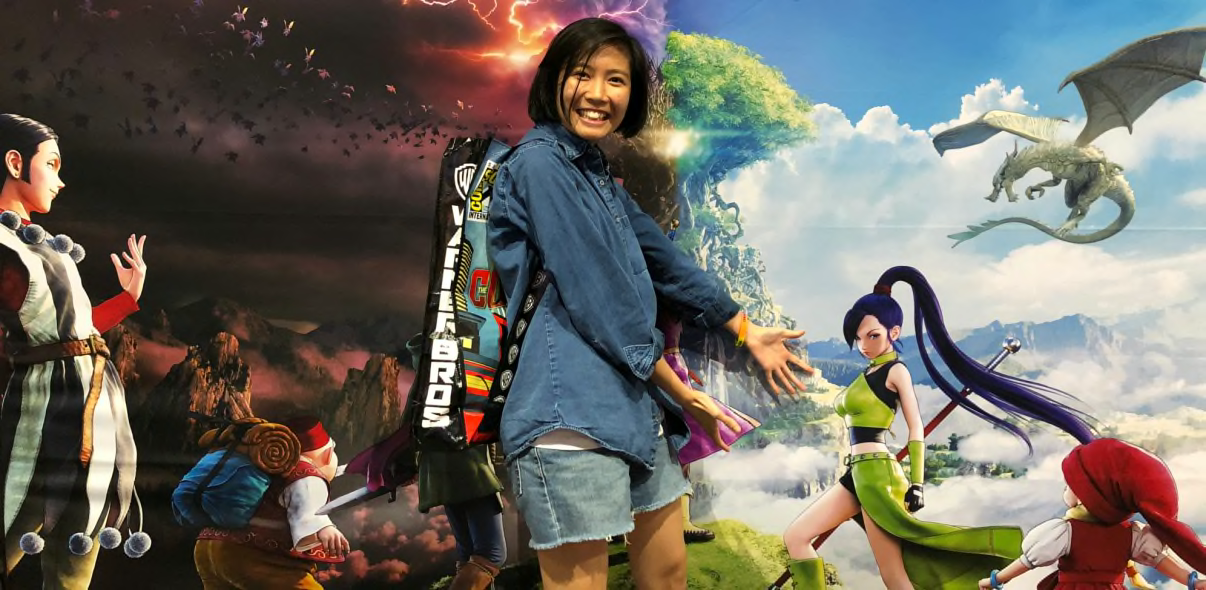 Q: Who helped you early in your career? Did you have a mentor?
I got into the industry without really knowing a lot of people. From there, I had several women who helped me. But there was one specific person who meant a lot to me, Cynthia Ibarra. She was my lead at my last game studio, Naughty Dog. She was the foundation of the team. She gave me a mix of emotional support and job support. I felt like I could go to her for things that weren't just work-related but no matter what, she always pushed me to be better at my work without sugar-coating anything.
Q: What was some of the best advice mentors like Cynthia gave you?
Don't confuse passion with exploitation. Relax. People would always tell me to slow down. I still don't follow this advice, but I am aware of it and working on it. I constantly need to remind myself I have a long career ahead and that it's better to be sustainable as opposed to burning out quickly. There's so much of life you don't get to experience if you're just focused on work all the time.
"People remind me, and I remind myself, that I don't have to do everything at once and on my own. There are always going to be other people who can help, so ask for it!"
It's hard for me to really do because I love handling a bunch of things and being like, "I can do this!" But everyone has a limit and I'm learning mine.
Q: Let's look ahead. Where do you see the industry as a whole going in the next decade?
I think a lot of people are afraid that gaming is going to be overrun by monetization and capitalism. But the games industry is so passionate that I hope it doesn't fully go that way. I still think it's one of the best industries to be in. 
I also see a lot more diversity coming into gaming. I'm really hoping it's going to move along that path faster than tech has. That includes trying to get diverse writers and creators behind the scenes. Because when we tap into new creative backgrounds and voices, those perspectives are seen in games.
"Anytime somebody messages me about how seeing me in games has made them feel like they belong, that feels really important. I want more people to feel like they belong."
Q: Speaking of how the industry will change, imagine for a moment that your great-granddaughter ends up as a QA engineer or in gaming in the year 2100. What do you want her life to look like?
I hope she doesn't feel like she has to be the only voice for her specific demographic. I want her to feel like one of many, to be super empowered, and I want her to be normalized. I know there are going to be more issues to deal with then but I don't want it to even be a question about whether she belongs in the industry.
Connect with Gabby on Twitter at @gabs820 or on LinkedIn.
In addition to her work at Riot, Gabby is a member of Project AWR, which is an organization dedicated to creating a safe space for Asian women in the gaming industry. She's also partnered with De La Salle University on one of their flagship events, Good Game Well Developed, as a speaker and mentor to students who are interested in working in QA in the gaming industry.
Women Who Master puts a spotlight on women who have made outstanding contributions to STEM fields. The goal of the series is to celebrate those contributions, inspire future leaders, and help close the gender gap in technology.
Photo credit: Gabby Llanillo
#WOMEN­WHOMASTER
MEET THE MASTERS AT THE FOREFRONT OF STEM
Women Who Master
Logitech MX is committed to spotlighting and supporting impactful initiatives and individuals that are disrupting the industry worldwide, to inspire girls and women to pursue a career or continue thriving in STEM.
With #WomenWhoMaster, our mission is to ignite an industry-wide movement that addresses the gender gap and unequal access to opportunities in tech and IT, once and for all.