Pangea temporary hotfixes here
VIDEO MEETINGS MADE EASY
Get your video conference started with a single touch with Logitech Tap. Logitech Tap features an elegant design, is easy to set up and ready to use instantly. Logitech Tap comes as part of a fully preconfigured bundle and includes: the Logitech Tap Touch Controller, a compact room computer, the Logitech MeetUp or Rally conference room system – for any size room. And it works perfectly with the most popular video conferencing platforms.

Microsoft Teams Rooms with Logitech Tap
TAP FOR BETTER MICROSOFT MEETINGS
Turn any room into a place for teamwork with one-touch conference participation, easy content sharing and central room control for Microsoft Teams and Skype for Business meetings.
EVERYTHING YOU NEED
Logitech Room Solutions for Microsoft Teams include all the necessary components for video conferencing. Available in configurations for small, medium and large rooms, these systems include a mini PC, a Logitech ConferenceCam with RightSense™ technologies, a PC mount with cable holders and a Logitech Tap touch controller.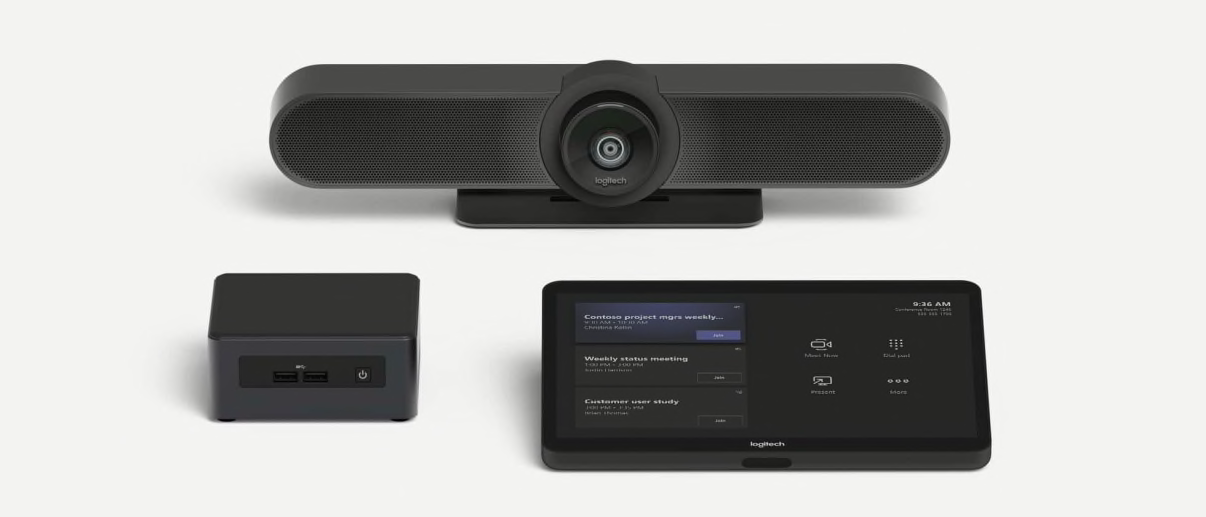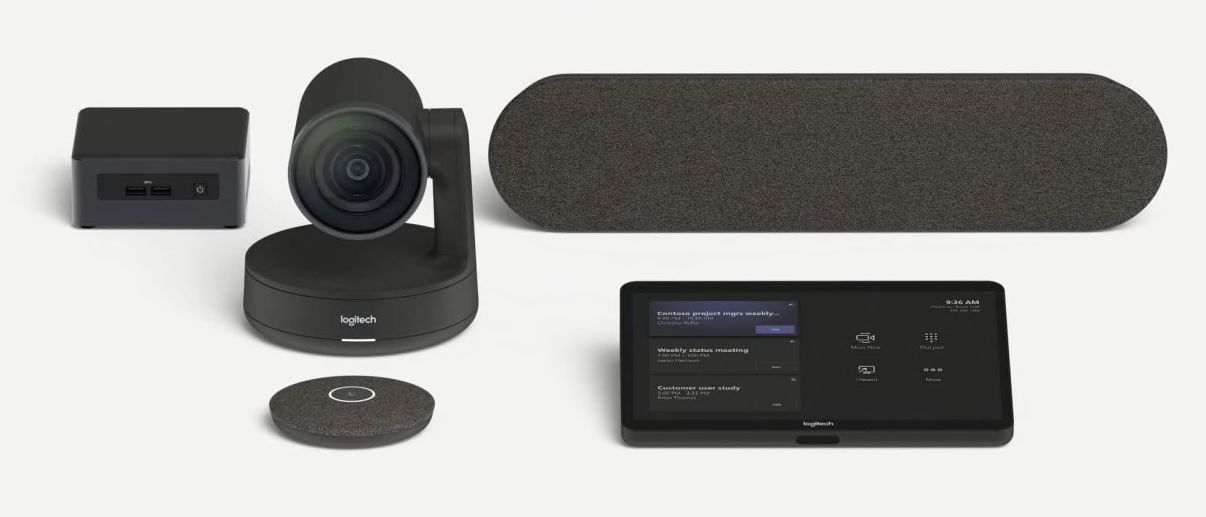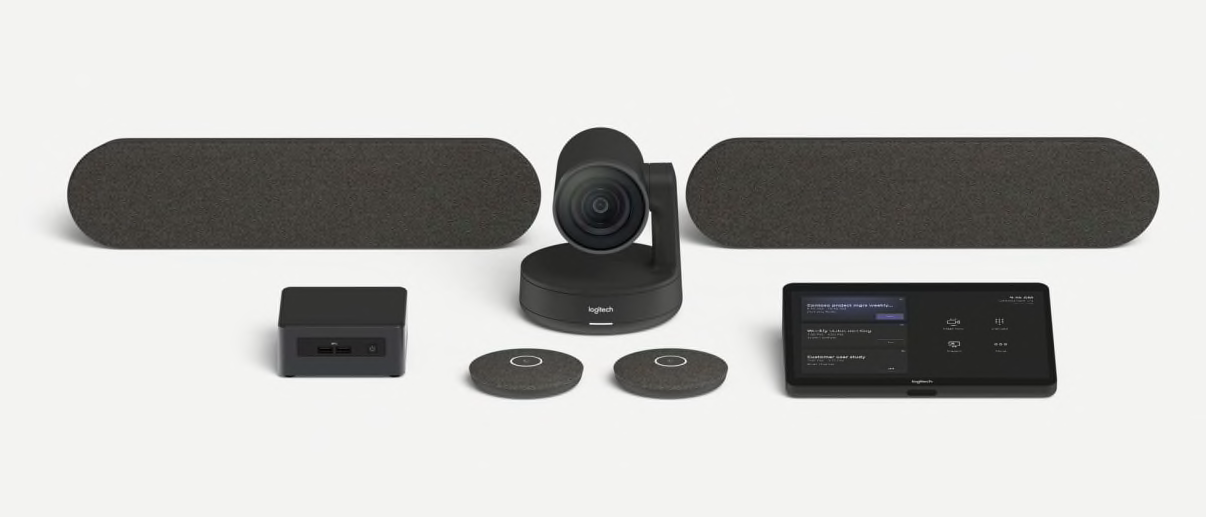 TOUCH CONTROL ELEMENTS FOR BUSINESS MEETINGS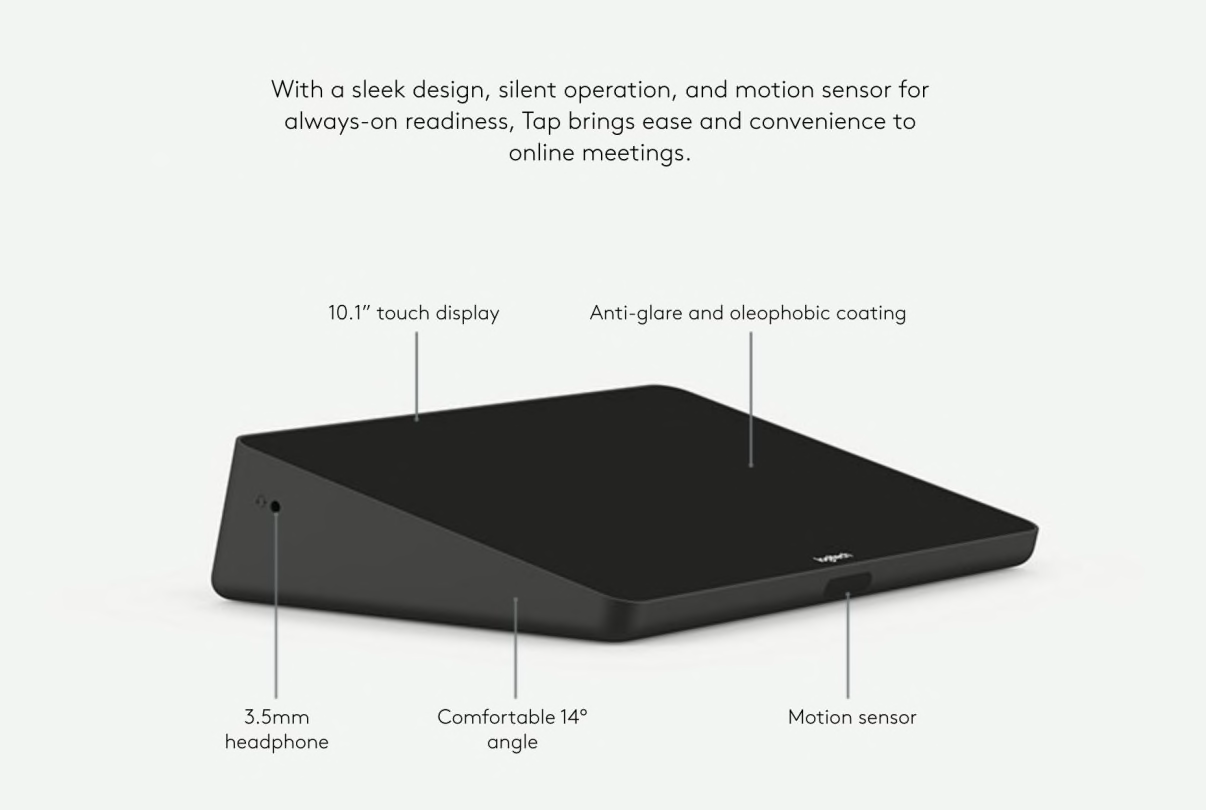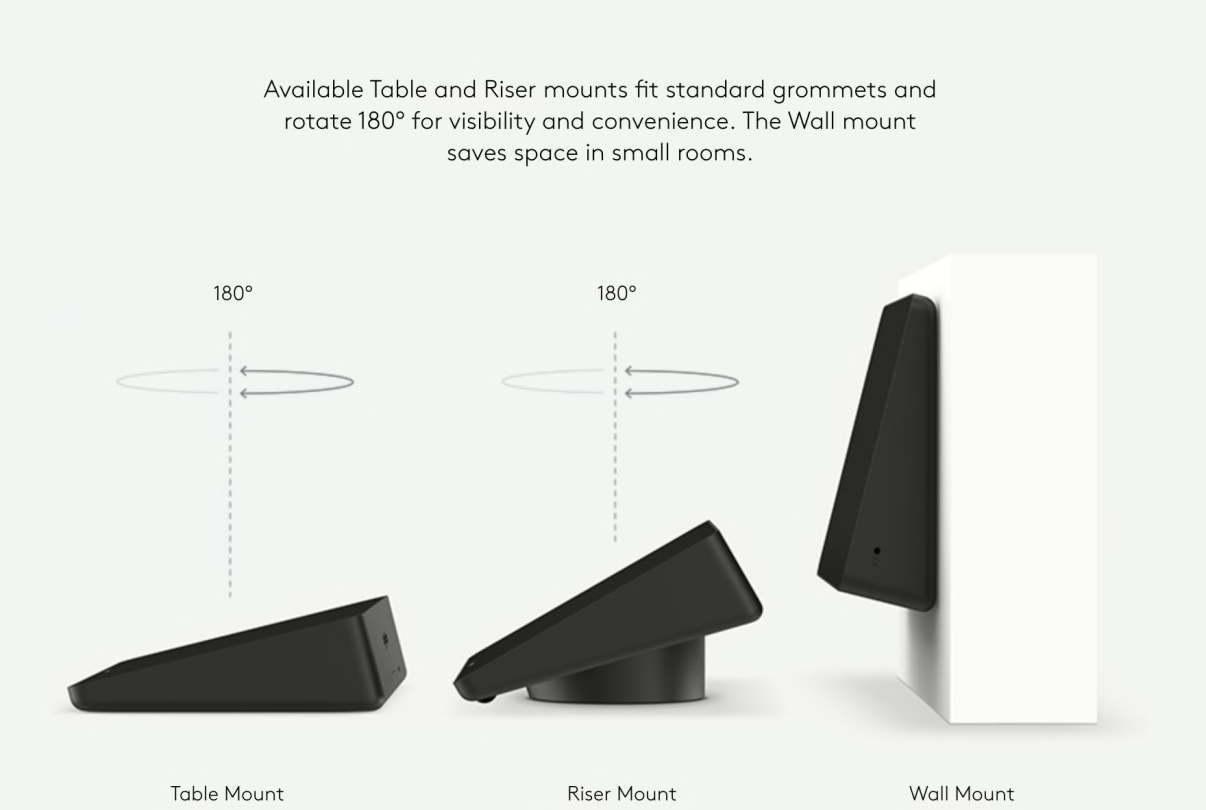 CLEAN INSTALLATION
The 10-meter range with the plenum-rated Logitech Strong USB cable allows Tap to be placed close to conference participants, while allowing you to conveniently position the host PC in a cupboard, under a table or behind a screen.

1. Place the Logitech ConferenceCam directly next to the PC so you don't have to run extra cables in the room.
2. Determine the best location for Tap, then connect it to your PC using the Logitech Strong USB cable.
3. Pass the Logitech Strong USB cable through a cable channel or duct and secure it with Tap's built-in cable protection system.
RESOURCES AND SUPPORT
The neatly packed systems are delivered ready for immediate set-up and include a printed setup manual. An online portal is also available for further support. If you need assistance with the initial configuration and integration of your Microsoft infrastructure, the Logitech JumpStart service gives you 90 days of access to additional resources and deployment experts with extensive systems expertise.*

*All Logitech JumpStart services are available in English only.
CONTACT SALES
Our team's product specialists can help you choose the best solution for your business. Fill out the form and a Logitech representative will contact you.
Thank you for contacting us
A product expert will reach out to you shortly.