Pangea temporary hotfixes here
IQS
The Institut Químic de Sarrià has upgraded its borderless educational model by equipping twenty of its classrooms with cutting-edge Logitech technologies.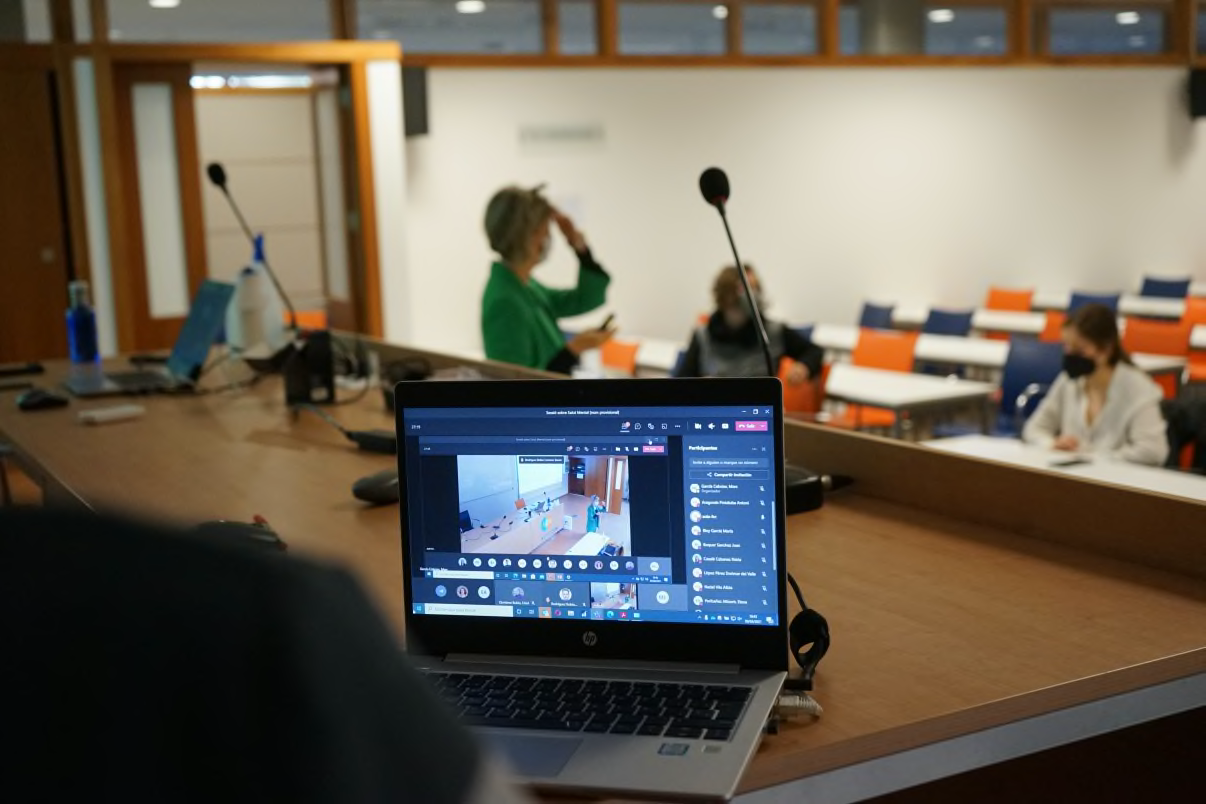 Founded in 1905, Instituto Químico de Sarriá (IQS) is a prestigious Barcelona-based university. Through Ramon Llull University, IQS offers masters and doctorate programs in both engineering and management.
Logitech Brio, Logitech Rally, Logitech Tap
Over 1000 online classes in the 2020-2021 academic year.
"Students have welcomed the chance to attend classes remotely and view them again afterwards whenever useful. Although face-to-face attendance will continue to be crucial, these technological solutions provide the flexibility we need to achieve new ways of learning in formats we never dreamed of."
Jordi Cuadros
Professor and Head of Teaching Innovation at IQS
During the COVID-19 pandemic, IQS sought to make learning and teaching from home easier without compromising the quality of students' education.
Due to the new social distancing protocols put in place as a result of Covid-19, IQS had to figure out how to translate traditionally on-campus courses to a distance learning format without losing quality. "Our classrooms were designed for face-to-face teaching and the new social distancing and lockdown protocols for Covid-19 meant we needed tools that would allow us to provide the training regardless of where our students were," says David Costa, Head of ICT Services at IQS.
IQS fitted classrooms with Microsoft Teams Rooms software running on two state-of-the-art Logitech cameras: a Logitech Brio 4K Ultra HD Webcam to capture a feed of the lecturer, and a Logitech Rally-PTZ camera that automatically rotates and zooms in on speakers around the room. IQS used Logitech TAP to easily manage the webcams.
This innovative way of teaching has enabled IQS to deliver the highest standard of educational quality. It has also provided IQS the resources needed to run a range of additional online teaching options, not available before.
RECOMMENDED PRODUCTS FOR YOU
Remote management that scales to thousands of Logitech meeting room devices
VIDEO CONFERENCING FOR EVERY SPACE
Find out more about how Logitech video conferencing products perform in a business environment.