MAKE MEETINGS EASIER
Discover complete and affordable video conferencing solutions optimized for your business. The Logitech Collaboration Program works with our partners to deliver exceptional user experiences through integrated and complementary products that are easy to use and install.
Strategic Partners
Logitech Strategic Partners offer complete video conferencing solutions that create great user experiences and high-performing workplaces. Our solutions seamlessly integrate with leading workflow tools to assure fast return on investment and provide users with great collaboration experiences.​

Cloud Video
Cloud applications are expanding collaboration to every office, room, and workspace. Liberating organizations from the high cost and technical difficulty of traditional video conferencing systems, our cloud video providers offer software solutions that work beautifully with Logitech ConferenceCams, webcams, and audio products. Logitech works closely with its cloud video partners to enhance usability and design product roadmaps to meet your changing needs.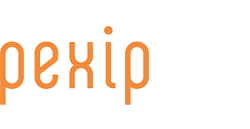 Pexip
Pexip provides a scalable meeting platform that connects virtually any communications tool, such as Microsoft® Lync®, and traditional video and audio conferencing together for a seamless meeting experience. Pexip Infinity high-def video conferencing increases efficiency and worker productivity.
Complementary Solutions
From cables and interactive displays to compute solutions and furniture, Logitech-approved Complementary Technology partners can provide what you need to furnish a complete conference room or collaboration workspace. Make every room fully equipped and ready to go, so employees can easily launch a video conference and quickly get to work. Visit our partners to see how their products can improve your video conferencing.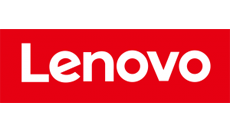 Lenovo
Together Logitech and Lenovo's ThinkSmart products bring together meeting spaces with powerful video conferencing. Lenovo is expanding beyond the desk to solve for smarter workspaces and improved collaboration for commercial customers. Lenovo is a global Fortune 500 company and a leader in providing innovative Consumer, Commercial, and Data Center technology.

Sony
Expand your vision far beyond the boardroom with Sony Professional Displays. With lifelike 4K resolution HDR image quality, you can transform any meeting room into a direct artery to your team and customers. With the right displays, meetings are more productive and give your visual communication a more competitive edge. Work smarter with business-focused features, flexible integration, and very attractive ownership costs.
BenQ
BENQ offer interactive large format touch displays designed to look great in the classroom, meeting room and public display areas. Advanced touch controls make interacting more enjoyable and effective than ever, allowing you to create environments that deliver proactive, true-to-life experiences.
Dell
Dell interactive touch monitors are available in a range of sizes from 55 to 86 inches and feature InGlass touch technology that enables users to have a natural writing experience. The technology's anti-glare and anti-smudge coating make for comfortable, easy viewing and the 4K UHD resolution produces clear text and images, ideal for meeting rooms or classrooms.
DTEN
DTEN designs turn-key, huddle space solutions to simplify collaboration for next generation workplaces. DTEN's cable-free collaboration solution allows users to share content on the 55″, 70″ and 84″ interactive displays, and also feature a pen and eraser with zero latency, 10-touchpoint integration, and an elegant modular design.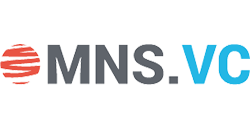 Media Network Services
Media Network Services (MNS) provides global cloud applications for visual collaboration. Provided as a cloud service, QoS.VC, REC.VC, and IVR.VC make it easy and affordable for anyone to call over the Internet, record and share video meetings, and scale to meet regional or global demand.
UC Workspace
UC Workspace specializes in meeting room collaboration solutions. Quicklaunch™ is a simple and secure meeting room application that transforms a PC into a Powerful One Touch Meeting Space (join meetings, start applications, launch websites, access data and content and share devices). Quickshare is designed for BYOD Screen Sharing.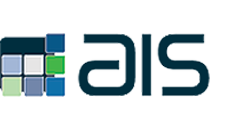 American Industrial Systems, Inc. (AIS)
AIS offers in-house electronic and mechanical design, software development, manufacturing, production, and quality control services. AIS open platform control and monitoring solutions are available in a multitude of configurations for Industrial, Building Automation, Food & Beverages, and Oil & Gas applications.
JOIN THE LOGITECH COLLABORATION PROGRAM
The LCP helps partners expand their sales and marketing opportunities with complete video conferencing solutions. The LCP provides access to the Logitech Software Reference Kit which includes guidance on system compatibility and design best practices.