universitaet basel
OVERVIEW
Digital lectures via video conferencing complement face-to-face teaching with minimal staffing. In view of the coronavirus pandemic, the University of Basel had to quickly redesign its concept ready for the start of the 2020/2021 fall semester. The team, headed up by project manager Nico Frobenius, turned to the Logitech MeetUp conference camera to ensure that every piece of important information is recorded in both sound and vision.

INDUSTRY
Educational Institution / University
LOCATION
Basel, Switzerland

SOLUTIONS
Logitech® MeetUp

"Our experience taught us pretty quickly that Logitech would be worth considering. They offer very good value for the money and the equipment was promptly delivered. What really clinched it for us is that MeetUp is easy to use and has excellent picture and sound quality.

"
Nico Frobenius
Head of ITS Project Management Office

CHALLENGE
The education sector in Switzerland has not been spared from the measures that have been universally rolled out due to the coronavirus pandemic. Face-to-face teaching at universities and other higher education establishments has been restricted, which has made normal lectures and seminars practically impossible. This led a working group at the University of Basel, headed up by project manager Nico Frobenius, to seek out camera solutions in order to continue teaching digitally. The initial aim was personalized solutions for all of the lecturers. In the end though, room solutions were chosen as they can be better optimized to specific situations and are more practical.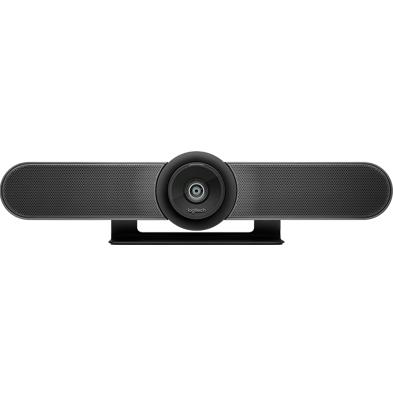 SOLUTION
Nico Frobenius and his colleague Sören Markus, in charge of audiovisual systems at the University of Basel, chose Logitech as their provider based on the good experiences of the nearby university hospital. Another decisive factor in favor of the company and its partner Kilchenmann was a guaranteed fast delivery and implementation. The choice ultimately went to Logitech MeetUp in conjunction with the optional expansion microphones thanks to the future-proofness of the equipment. Indeed, tests revealed that not only is the equipment very easy to use along with excellent picture and sound quality, the large distortion-free angle of 113° is particularly impressive. This enables the camera to display two adjacent panels four meters wide even from the shortest distance and use the zoom function to record details very well. MeetUp is also fully compatible with Zoom and Webex video conferencing solutions, which are used at the University of Basel. The Panopto recording and streaming software also works perfectly with the new conference cameras.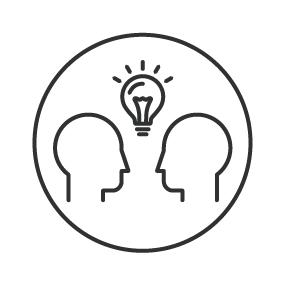 FACE-TO-FACE COLLABORATION = ENGAGEMENT
RESULT
Having used Logitech Group and Conference Cam Connect in the past, the University already had experience with the company's solutions. But Logitech MeetUp was particularly well received by the lecturers. Teaching staff were particularly enthusiastic about the good sound recording and playback. They stated that the sound was better compared to some considerably more expensive competitor devices—even when lecturers are moving around the room. The University of Basel has already ordered 161 conference cameras to get the University ready for this form of hybrid teaching even after coronavirus. Approximately a third of the regular student numbers will be on-site initially for this year's fall semester. This figure is expected to rise in the medium term, while the experiences gained during this fall semester will certainly influence the planning of future teaching models.

CREATES AN IN-ROOM EXPERIENCE FOR REMOTE ATTENDEES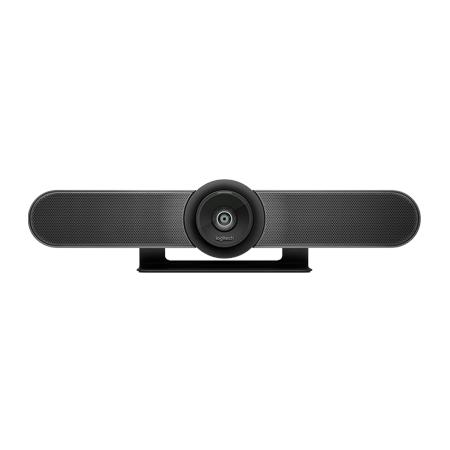 MEETUP
All-in-one conferencecam for small conference rooms and huddle rooms.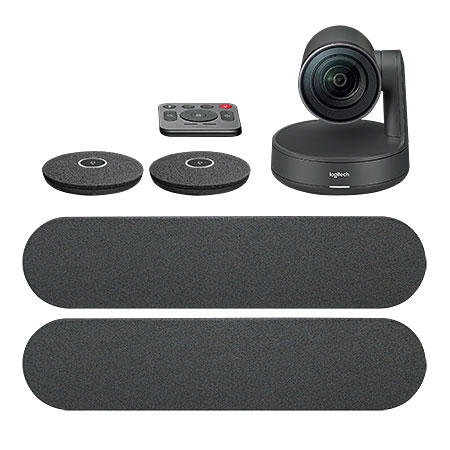 Rally
Premium Ultra-HD ConferenceCam system with automatic camera control.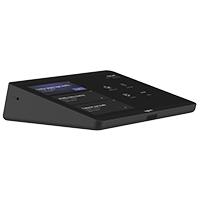 Tap
Touch controller for workplace collaboration.
YOU MAY ALSO BE INTERESTED IN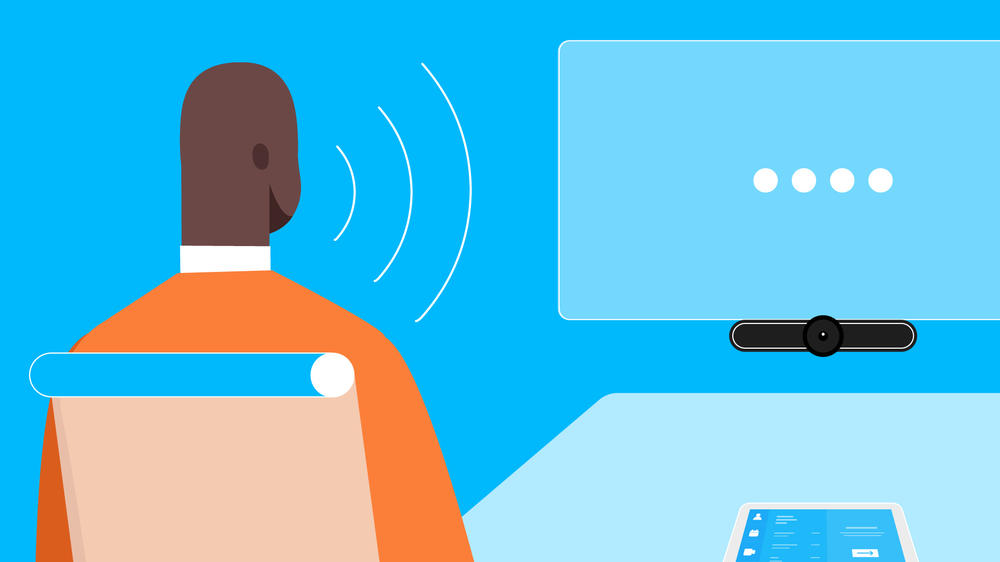 ARTICLE:NEW AI & VOICE CONTROL TECHNOLOGY FOR MEETINGS
Learn how IT leaders are using AI and voice control to make meeting rooms safer and improve the meeting room experience as employees return to the office.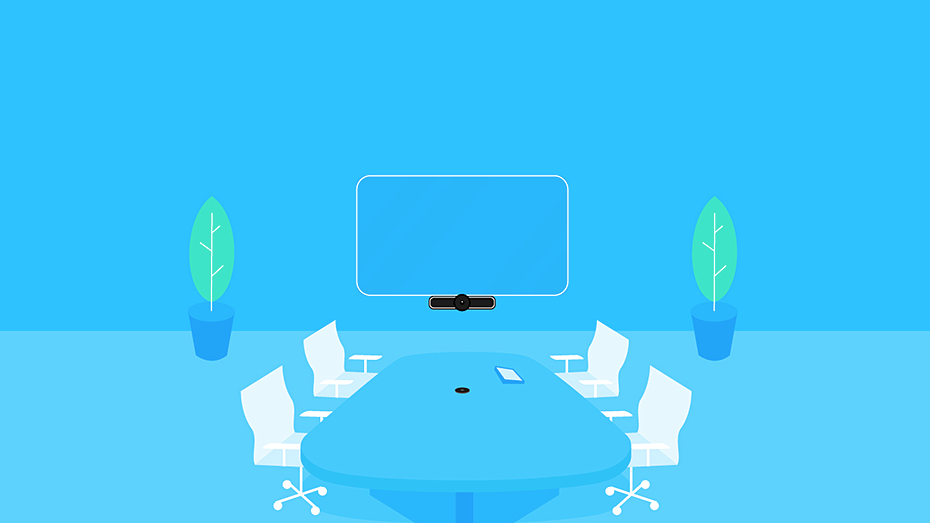 EBOOK: INVESTING IN VIDEO CONFERENCING? ASK THESE 5 QUESTIONS FIRST
CIOs say that video conferencing boosts innovation, decision-making & customer experience. But how do you decide which VC tools are best for your organization?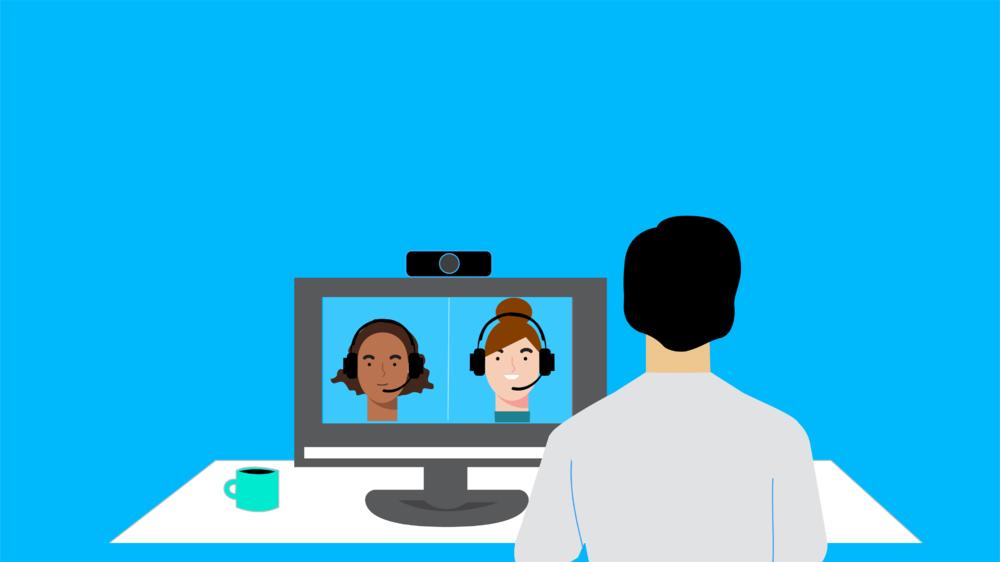 ARTICLE: CREATING SOCIAL CONNECTION AT WORK WITH VIDEO CONFERENCING
Healthy social connections at work benefit employees and the organization. Learn how the power of video can improve meeting effectiveness & employee engagement.
VIDEO CONFERENCING FOR EVERY SPACE.
Find out more about how Logitech video conferencing products
perform in a business environment.