Article: Optimizing Large Meeting Rooms for Video Conferencing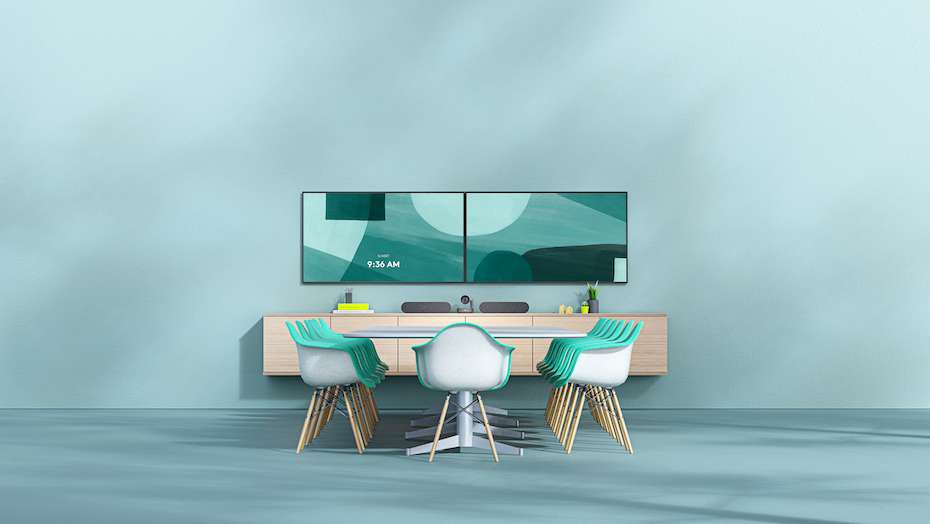 How do people feel about large meeting rooms? It's complicated.
On the one hand, large meeting rooms are ideal for certain company functions, such as department meetings and quarterly updates. On the other hand, they often have more complex equipment and a more elaborate setup that can be intimidating for the average meeting organizer.
But it doesn't have to be this way. With the right video conferencing solution, large rooms can be as easy to outfit, manage, and use as a huddle room.
How do you make sure large meeting rooms are optimized and accessible so they are used as intended – and not idle much of the time? Focus on these five goals:
Brilliant image quality

Crystal-clear audio 

Simple IT management

Seamless user experience

Optimal room design

 
Choosing the Right Camera
With large conference rooms and meeting spaces, it's vital that the camera can capture and focus on people who may be seated quite a distance from the front of the room. And not just people at the back; the camera should be able to see people on either side of the room.
Total room coverage is important. For conference cameras in large rooms, total room coverage generally requires the ability to pan, tilt, and zoom. Combining PTZ with artificial intelligence allows a camera to automatically move the lens and adjust the zoom. As people move about during the meeting – for example, to write on a whiteboard – the AI-enhanced camera automatically readjusts the lens angle and zoom to make sure those people stay within the field of view.
Delivering Great Audio

Innovations in audio technology continue to improve sound quality for meeting room solutions. For example, beamforming mics and intelligent software can isolate the person speaking, separate out background noise, and minimize the effect of crosstalk.
For large rooms, modular and expandable audio components are important to ensure people further from the camera are still heard. Adding mics to a large table also provides meeting attendees with a convenient way to quickly mute the sound.
Front-of-room speakers offer the most natural conversational experience because the voices are coming from the same place as the video. This may seem like a small detail, but having a speakerphone in the center of the table disconnects the sound from the video and feels a bit unnatural.
Simplifying IT Management
Keeping large rooms functioning well is vital in a collaborative work environment. When 20 people show up for a meeting, the last thing you want is for equipment not to work due to a technical problem.
Be sure your vendor provides a device and room management tool that allows you to check on rooms remotely. A clear, easy-to-read dashboard showing device status should allow you to discover problems before employees do. Real-time notifications also help.
But of course you are thinking about all of your meeting spaces, not just the large conference rooms. Consistency across rooms makes device and room management much simpler and easier.
Look for a vendor with a portfolio of room solutions that are consistent from the smallest room to the largest. Make sure those room solutions allow you to use the compute device of your choosing. And if they share components like mics and touch controllers, that will make managing spare parts easier on you.
Finally, don't neglect cable management. Something as simple as an unplugged cable can waste a lot of time as people try to figure out why meeting equipment isn't working. A disorganized jumble of cables doesn't help either. Both issues negatively impact user experience and IT efficiency.
A well-designed approach, by contrast, will keep components and cables out of sight and out of harm's way.
Enhancing the User Experience
It's clear why user experience is such an important factor. All the planning in the world won't matter if employees don't embrace the technology. Too often the user experience in large rooms is subpar – difficult to use, poor audio and video, or completely offline. Some vendors offer large room solutions that operate differently from their solutions for small and mid-sized rooms.
Employees want meeting tools that are easy, intuitive, and well designed. Employees should be able to move from a small meeting in a huddle room to one in a large conference room and follow the same steps to start and run their meeting, every time. A consistent user experience from room to room increases adoption rates.
To make meetings even more intuitive, room controllers allow employees to join a meeting with a single tap – or use their voice for a hands-free experience.
Optimizing the Room Environment
In addition to the camera and sound system, there are a number of factors to consider in the room itself. Lighting, room color, furniture, and other elements in the environment can have a subtle – or not so subtle – effect on the overall experience.
Here are a few recommendations from our Room Design Guide:
An evenly lit meeting space helps the camera capture the most accurate color, contrast, and video definition.

Avoid pointing the camera toward exterior windows or other strong lighting sources, like directional spotlights.

Neutral wall colors provide the least distracting background and keep the focus on the attendees.

Remove or avoid unnecessary furniture, items on the table, ornate plants, busy artwork, framed prints with reflective glass, and moving objects like curtains in a draft

Consider adding small high-top tables and light-weight moveable seating for flexible configurations in large rooms

Avoid hard surfaces on walls, such as metal, stone, or glass, which can reflect sound and compromise audio quality
Use carpeting rather than tile or hardwood; softer and loftier materials absorb sound best
Creating Collaborative Workspaces
Forward-thinking organizations are optimizing every space for video collaboration, including meeting rooms, individual offices, and home offices for people working remotely.
Starting a meeting in any location should be a familiar experience for employees. It should be as easy to begin a meeting in a large room as it is in any other space. Gone are the days when people avoided large conference rooms because the technology was cumbersome. Or the video conferencing system was not functioning.
With a large room solution based on the Logitech Rally Plus, you can be confident these meeting rooms will be as easy to use and manage as any other conference room.
To learn more about optimizing large meeting spaces, see our room guide on Logitech.com.
You May Also Be Interested In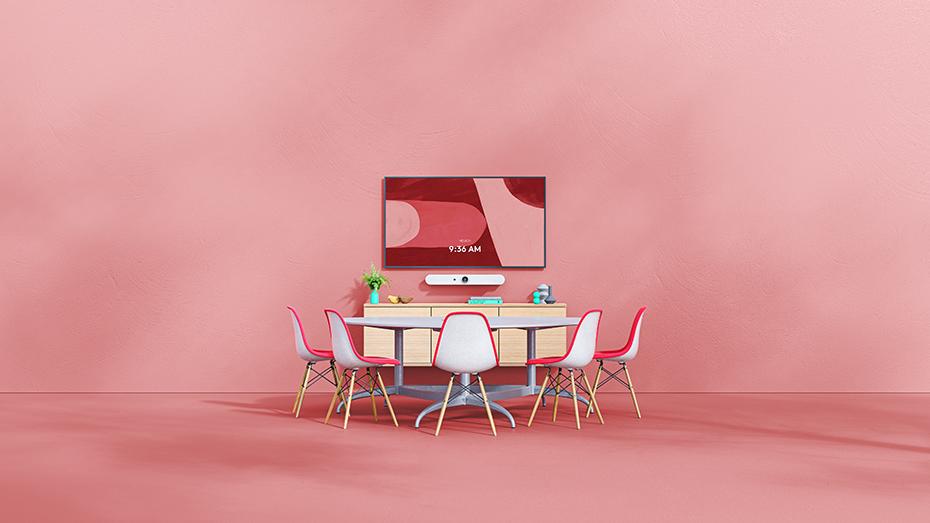 ARTICLE: OPTIMIZE HUDDLE ROOMS & SMALL CONFERENCE ROOMS FOR VIDEO CONFERENCING
Get practical tips for enabling collaboration in small meeting rooms. Review key factors to consider when deploying video conferencing hardware.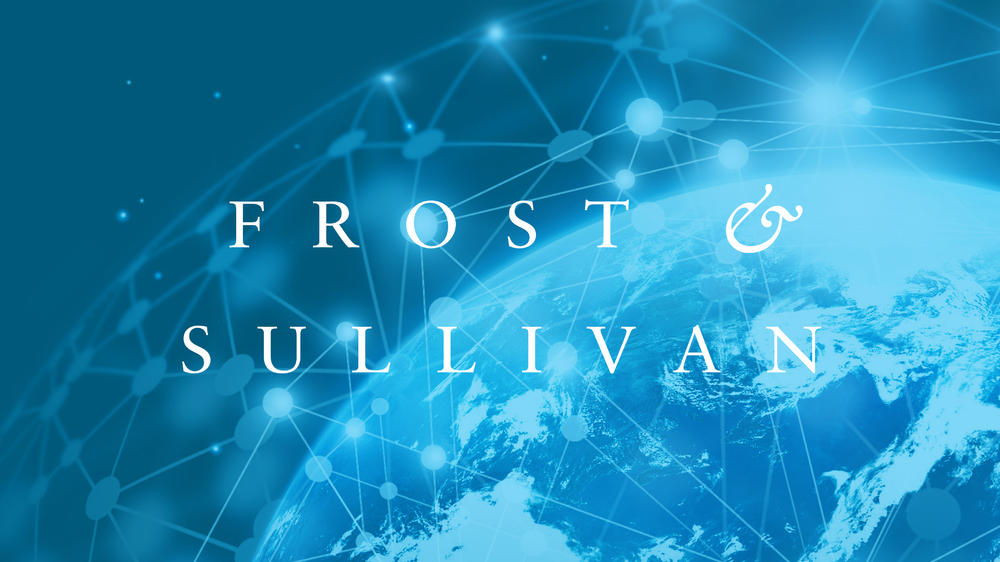 EBOOK: REVOLUTIONIZE THE MEETING EXPERIENCE WITH ROBUST ALL-IN-ONE VIDEO CONFERENCING BARS
Analyst firm Frost & Sullivan explains why more IT buyers are choosing all-in-one video conferencing bars for simplicity and manageability in the new hybrid workplace.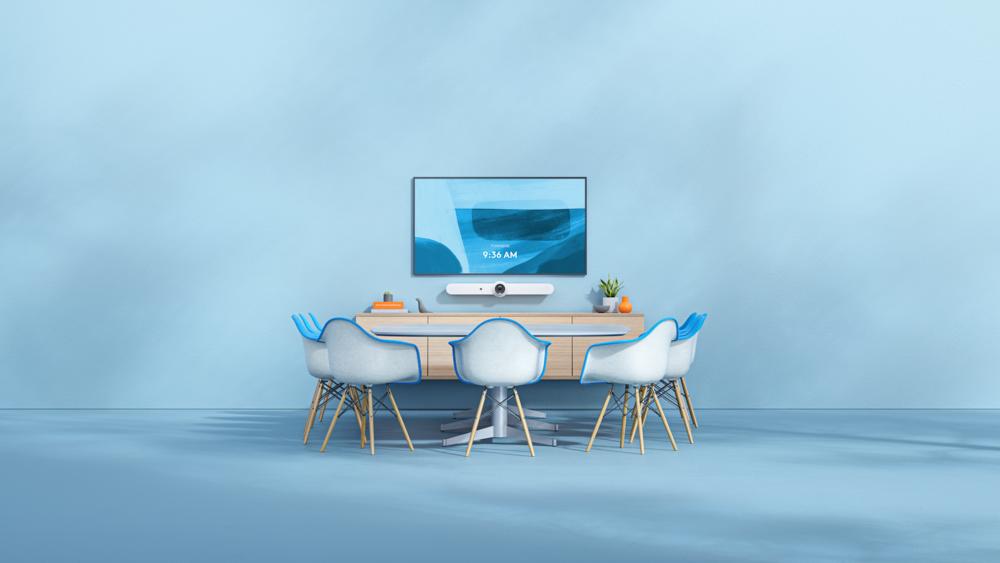 Article: Optimize Mid-Sized Meeting Rooms for Video Conferencing
The mid-sized meeting room is where collaboration happens. Learn how to optimize your medium conference rooms for video conferencing and remote collaboration.
Rally Plus
Premium Ultra-HD ConferenceCam system with automatic camera control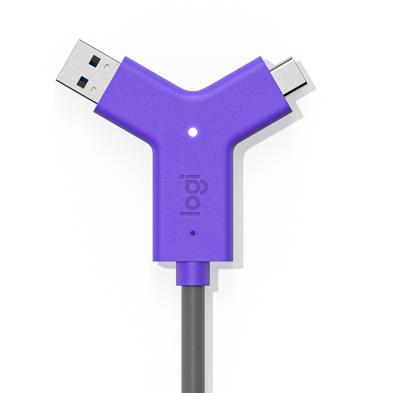 Swytch
Connect a laptop to a room system's AV equipment for use with any video meeting or webinar.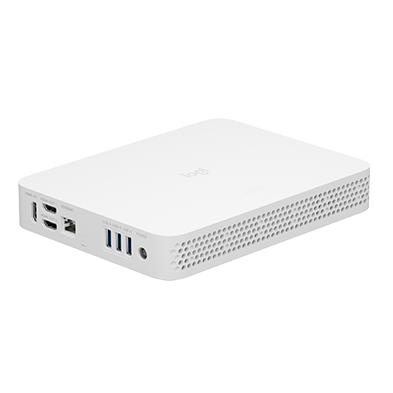 RoomMate
Computing appliance purpose-built for video collaboration
VIDEO CONFERENCING FOR EVERY SPACE.
Find out more about how Logitech video conferencing products
perform in a business environment.