Pangea temporary hotfixes here
Declutter Remote Workspaces to Boost Productivity
Help employees focus and perform their best while working from home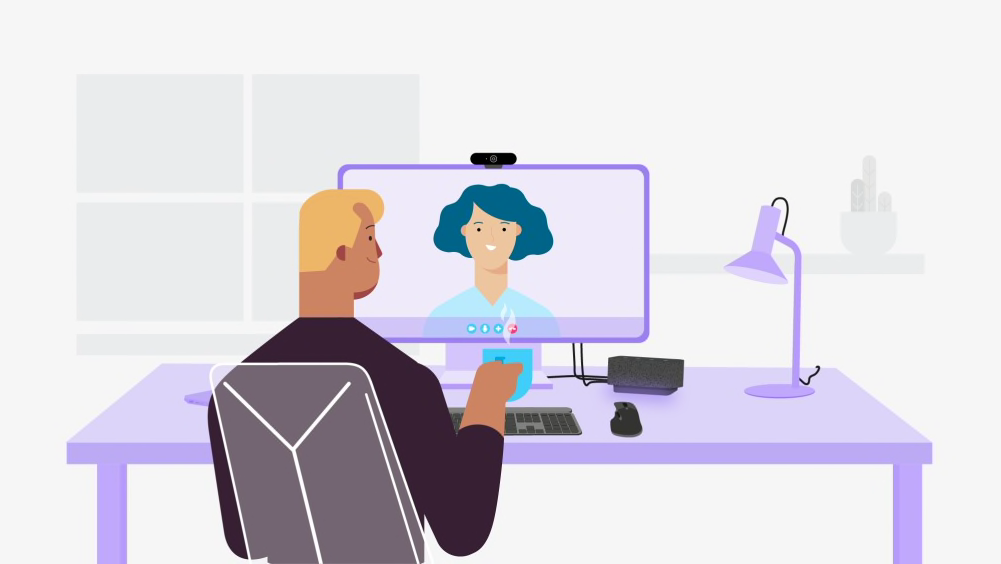 It's no secret that a disorganized workspace makes it hard to focus on work (or much of anything else). Multiple studies show a link between clutter and procrastination, and with so many employees working from home, it's especially important to ensure everyone has a clear and efficient workspace. While it may have been easy to keep tidy desks in the office, remote work presents unique challenges that must be handled with remote-first tools.
Overcoming clutter while working remote
If employees weren't planning to work remotely when hired, they may not have a dedicated office space at home yet. At the start of the pandemic, many people set up temporary work stations in already cluttered areas like kitchens, living rooms, and even closets.
Because they need laptops, monitors, webcams, headsets, and more to work from home effectively, many employees ended up with a tangle of wires and consumer-grade electronics cluttering their desks and slowing them down.
Use this roundup of home office transformations to help employees create their own hybrid-ready home workspace with business-grade solutions that can integrate seamlessly with the tools they use every day.
All devices connect to one dock for easy management.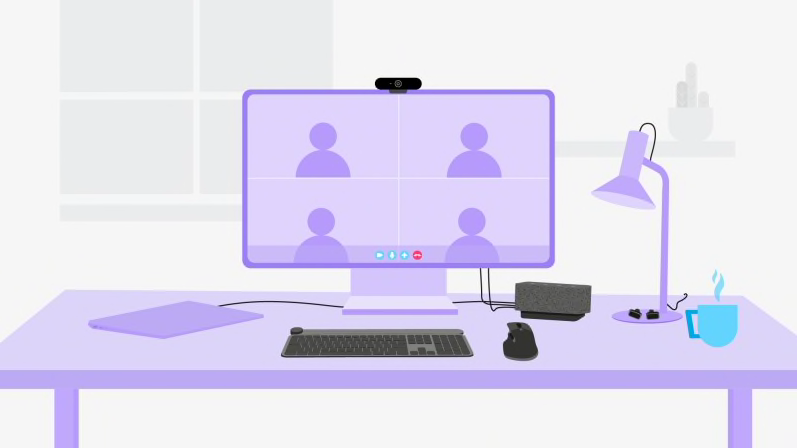 Disorganized cables make devices hard to troubleshoot.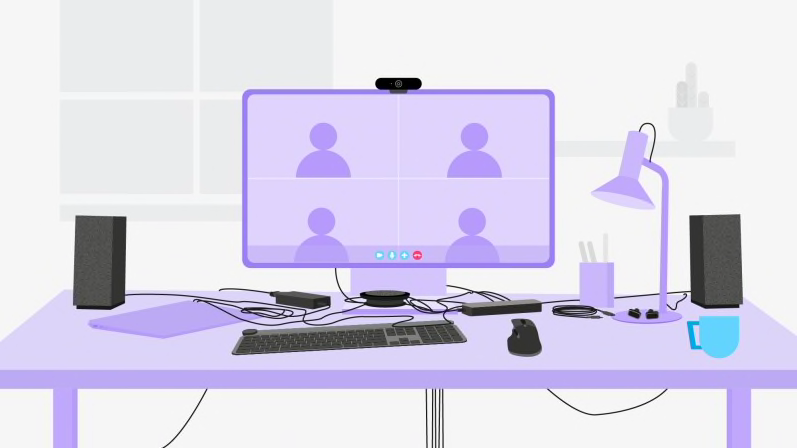 Ambient light signals upcoming calls, join in one tap.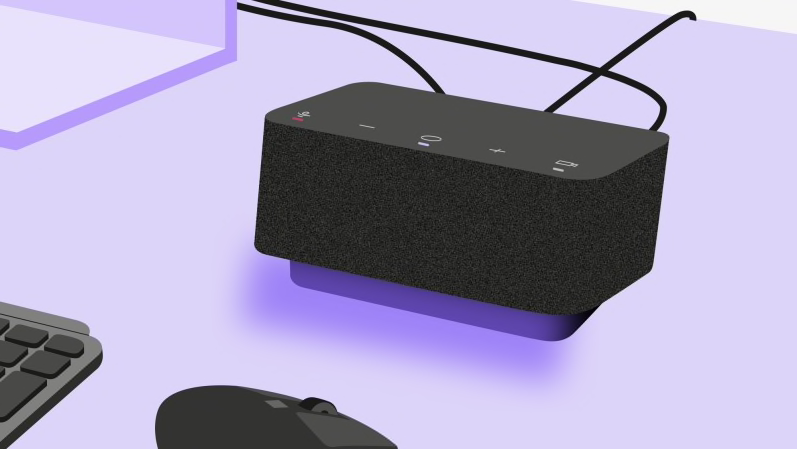 You overlooked a calendar alert and missed a meeting.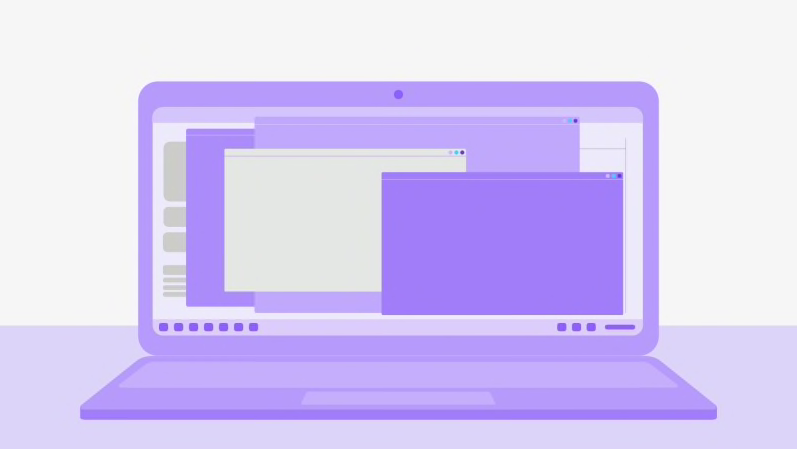 All devices plug into one dock with ports to spare.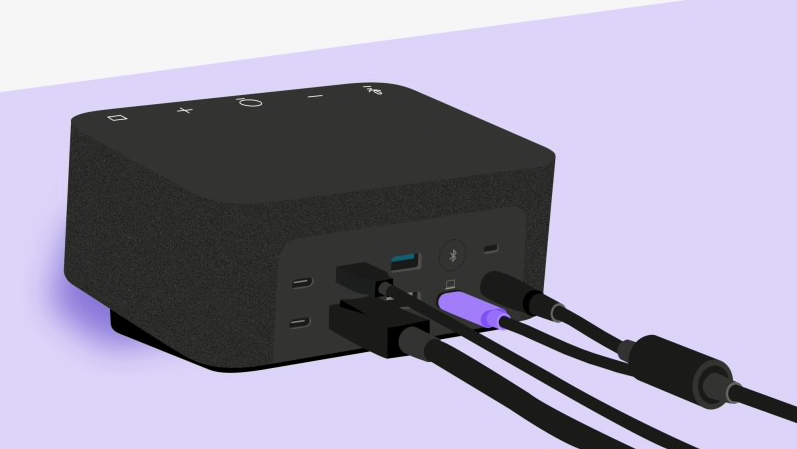 You have too many cables and not enough ports.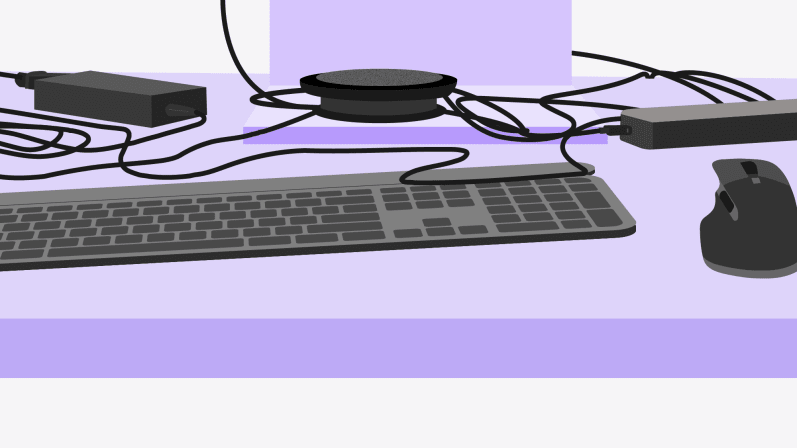 The docking station has a business-grade speakerphone.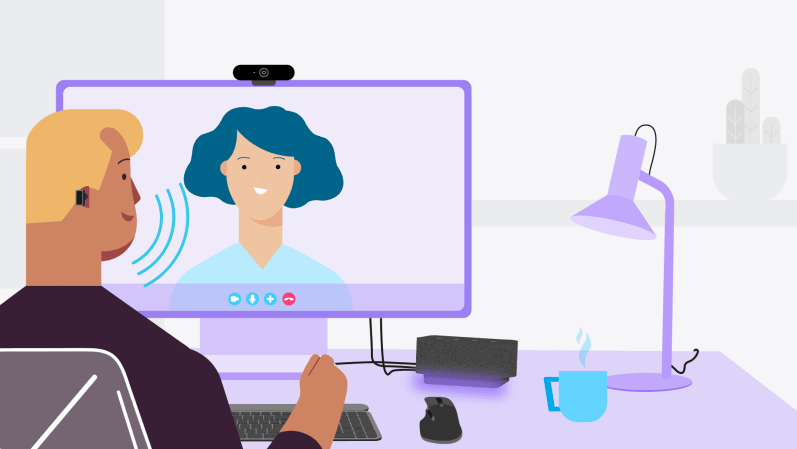 Your built-in mic makes you hard to hear in meetings.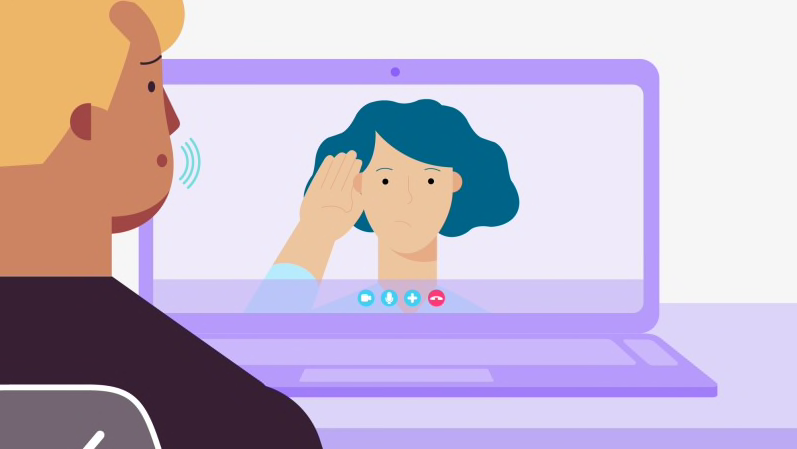 Mute yourself with one quick tap.
You scramble to mute the mic when distractions occur.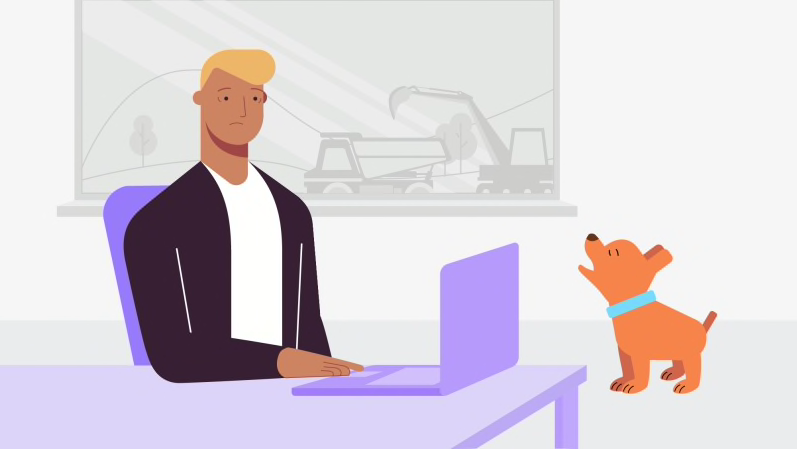 Your devices are neatly tucked away safe from damage.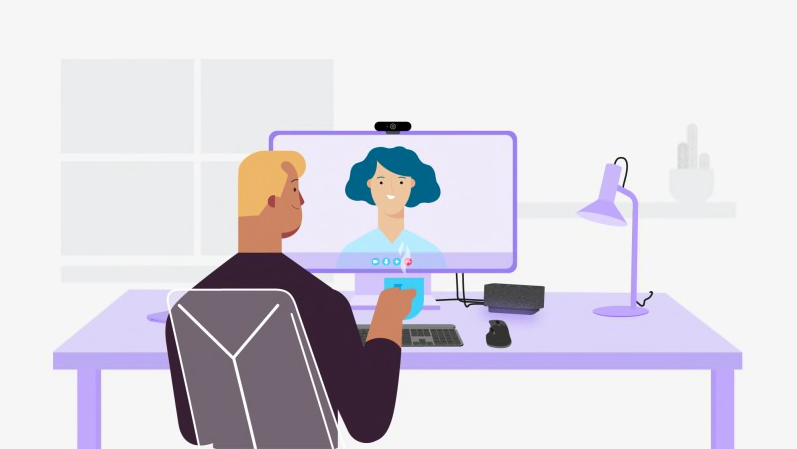 Your coffee spill damages the devices on your desk.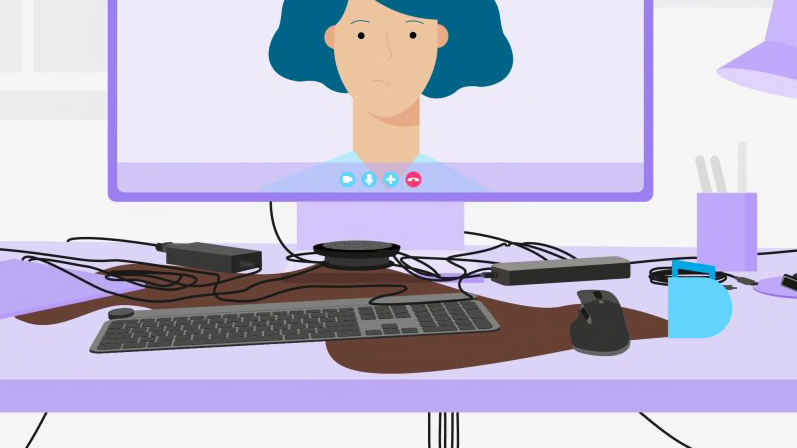 Remote work can be every bit as productive as office work – it just takes a lean but powerful toolset purpose-built for collaborating from anywhere.
YOU MAY ALSO BE INTERESTED IN
The only remote work tools workers really need
Learn how IT can reduce support requests and help remote teams thrive with curated collaboration and productivity tools.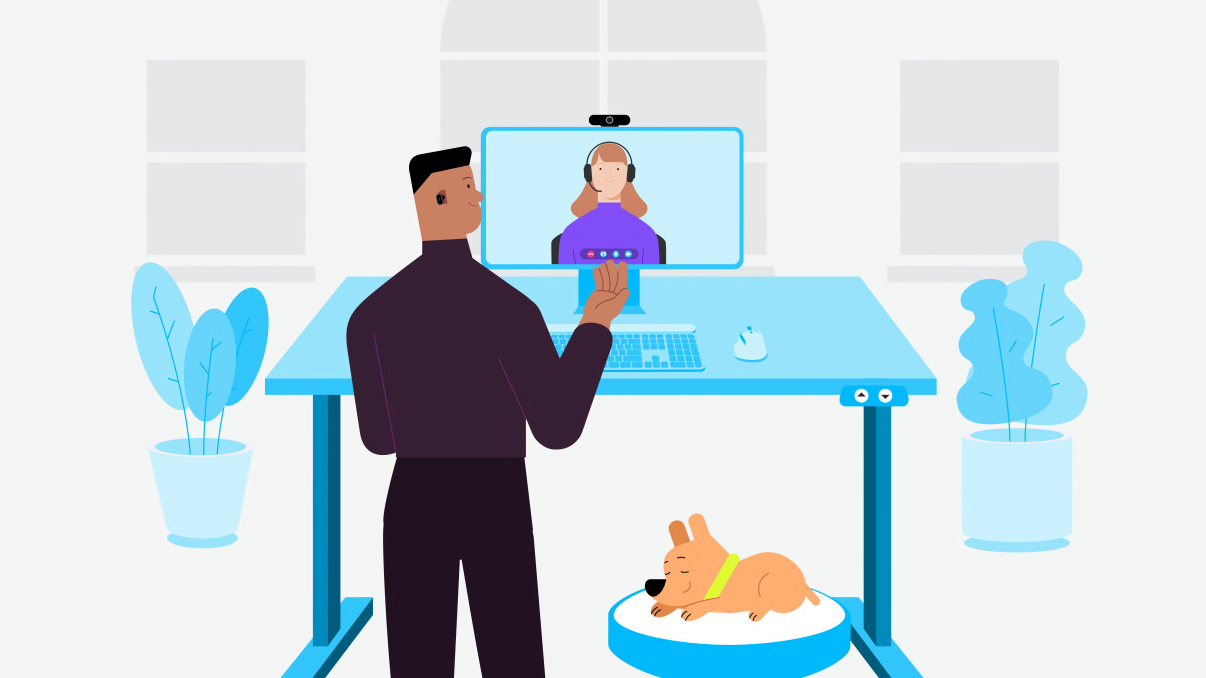 Video fatigue is widespread – but manageable
Do you feel overwhelmed by the number of video calls you attend? You may have "Zoom fatigue." Learn some practical tips to combat this very modern condition.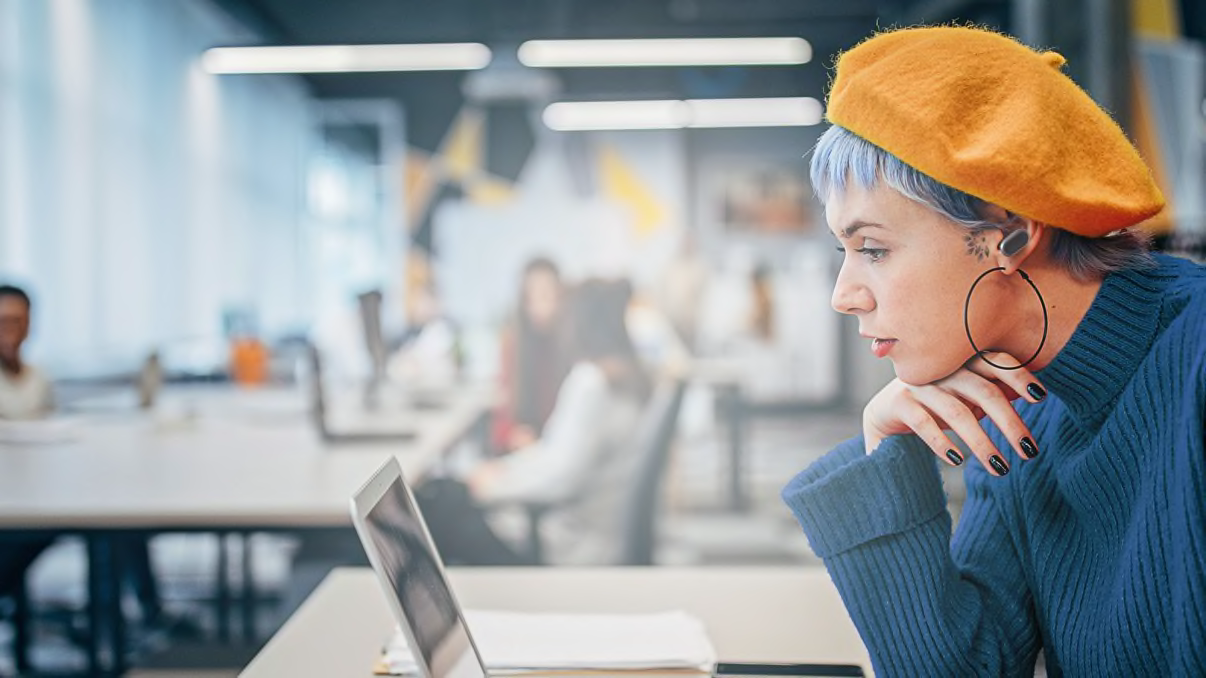 Are you ready for the hybrid workplace?
Do your employees have what they need to be effective in a hybrid workplace? Read the Frost & Sullivan report on tools that drive productivity.
VIDEO CONFERENCING FOR EVERY SPACE
Find out more about how Logitech video conferencing products perform in a business environment.