Pangea temporary hotfixes here
ARTICLE
How to Maximize Your Investment in Microsoft Teams Rooms
Software Is Only One Element of the Overall Meeting Experience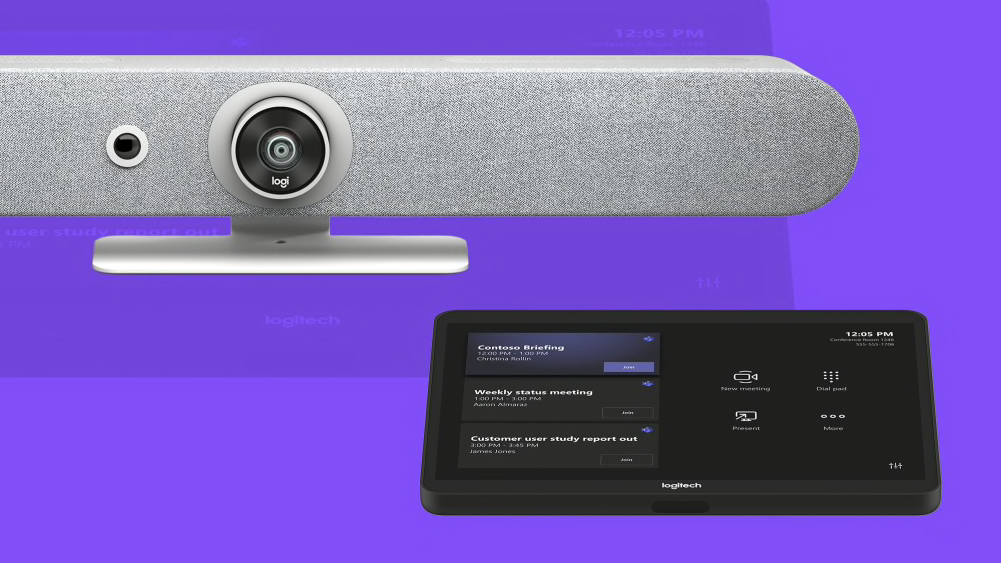 Here's the reality. What you spend on video conferencing software such as Microsoft Teams is only one piece of the puzzle. You are also investing in meeting rooms, personal collaboration tools, and IT management:
Microsoft Teams Rooms require video hardware: cameras, speakers, mics, and controllers.
Individuals require audio/video capabilities, including webcams and headsets.
IT admins require the ability to manage video hardware and software with device management tools that provide remote access and reporting.
Meeting room devices, personal headsets and webcams, and management apps are critical to the overall quality and experience of video meetings. In this article, we'll look at ways these tools help you get the most value from your investment in video collaboration. We'll focus on three key questions.
Are You Optimizing the Meeting Room Environments?
Can employees walk into any room and instantly launch a video conferencing meeting with one touch?
A great experience in the meeting room itself will encourage employees to use the video conferencing software and A/V equipment you've purchased. Here are four steps you can take to optimize the meeting room experience.
Are You Supporting Remote Employees?
Do employees have personal collaboration devices that help them feel more included and present in any video meeting?
Before connecting to a video meeting, many people will take a quick look in the mirror. It's human nature. We all want to look and sound our best when we're on video. This seems especially true when we join remotely. 
Remote employees are also sensitive to the idea of meeting equity. These remote workers want to contribute equally to the conversation. For that to happen, the meeting experience must feel as natural for them as it does for those who are physically present in the room.
With those goals in mind, here are a couple key steps you can take to optimize the employee experience with personal collaboration devices.
Offer business-grade peripherals. During shelter-in-place orders, many employees discovered something those in IT already know. Consumer-grade audio and video equipment are not ideal for business and are not optimized for video meetings.

By contrast, Logitech headsets include features employees want, such as automated muting, as well as features IT wants, such as certifications with major software vendors. Logitech webcams have better resolution, frames per second, field of view, and lens quality, as well as Integrations with video software providers to support problem-free meetings.
Provide a "work from home" toolkit. What remote employees really want is an environment that closely resembles the office experience. One way IT can help employees is to provide a set of "work from home" tools that include a purpose-built headset and webcam in addition to the standard mouse/keyboard/monitor combination.
At the end of the day, focusing on the employee experience will drive higher adoption rates of video conferencing and help justify that investment.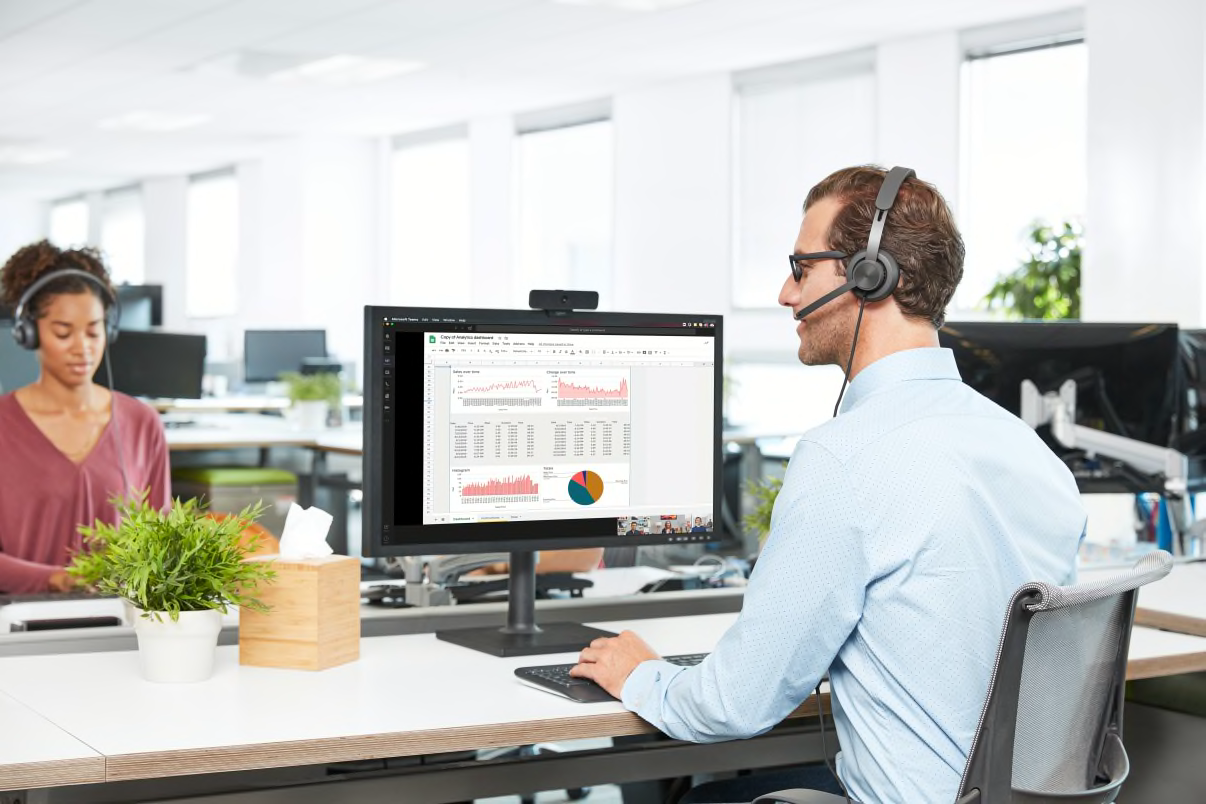 Are You Making IT More Efficient?
Can IT admins easily manage rooms and devices from anywhere?
Time spent by IT admins deploying, managing, and supporting video conferencing and personal collaboration devices is another input that should be included in your ROI calculations.
For example, when employees use off-the-shelf headsets and webcams that are not certified with the video conferencing service your organization standardizes on, the situation can create problems for the employees and headaches for IT. As mentioned above, providing a work-from-home toolkit of approved and certified devices can reduce helpdesk tickets and simplify support if problems do occur.
Here are three additional steps you can take to optimize IT's role and minimize the amount of time IT spends on video conferencing:
Deploy new video appliances. A new breed of conference cameras called "all-in-one video bars" can attach directly to a room's monitor and run the cloud video service on a built-in computing appliance. With a camera like Rally Bar (which is certified for Microsoft Teams as a USB device), fewer components means a faster installation with minimal cabling.
Deploy a management console for remote device management. With thousands of rooms and devices to manage, IT admins need to be as efficient as possible. We built Logitech Sync to make it easy for IT to support large-scale video deployments while minimizing site visits and trouble tickets – all from a simple browser-based interface.
Provide simple instructional videos. It's surprising how many problems can be prevented by a simple 30-second video distributed to employees.
In the end, an investment in technology is seldom an isolated event. That's certainly true with video. Although the video conferencing platform you use may be one of your biggest investments, its success depends on so many other factors, including user adoption, the meeting room experience, and IT's time. Addressing these areas can help ensure you get the maximum value from that investment.
YOU MAY ALSO BE INTERESTED IN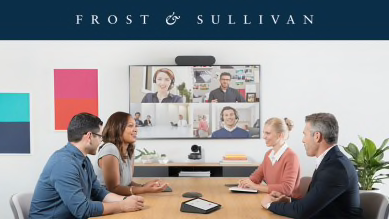 TAKE YOUR MICROSOFT TEAMS ROOMS INVESTMENTS TO THE NEXT LEVEL
Frost & Sullivan showcases Logitech room solutions with Intel® Nuc
PRODUCT REVIEW: WAINHOUSE RESEARCH EVALUATES LOGITECH BRIO
Analyst firm Wainhouse Research tests all the major features of the Brio webcam.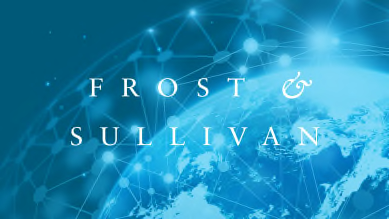 EBOOK: REVOLUTIONIZE THE MEETING EXPERIENCE WITH ROBUST ALL-IN-ONE VIDEO CONFERENCING BARS
Analyst firm Frost & Sullivan explains why more IT buyers are choosing all-in-one video conferencing bars for simplicity and manageability in the new hybrid workplace.
VIDEO CONFERENCING FOR EVERY SPACE
Find out more about how Logitech video conferencing products perform in a business environment.