Pangea temporary hotfixes here
Meaningful Video Collaboration is a Simple Download Away
Logi Tune – a free app that helps teams realize the full potential of their collaboration devices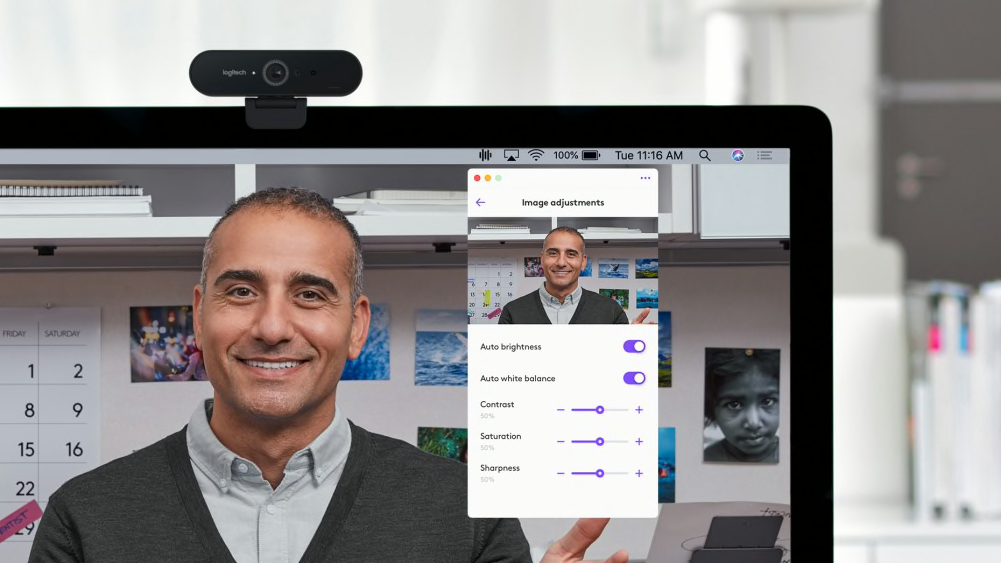 Working with a distributed team shouldn't bar employees from collaborating meaningfully during meetings. Employees must be able to join and actively participate in meetings no matter where or how they work. Otherwise, talents go untapped while IT support tickets pile up.
Though IT carefully curates devices to help teams communicate better, choosing the right hardware is only part of the battle. The next challenge is to make sure employees can find and use the full suite of features available that complements its hardware components.
When employees can't leverage the full potential of their collaboration devices, organizations suffer in three ways:
Productivity slows as tech pain points emerge.
The more time users spend trying to adjust device settings like speaking volume or webcam framing, the more likely they are to show up late to meetings, miss important information, and hold back from sharing.

Employees submit help tickets for issues they could be solving independently.
When users can't figure out how to adjust device settings, they'll turn to IT for help. The last thing your organization needs is another ticket added to the IT to-do list, but by empowering employees to solve smaller problems on their own, both IT and the broader team can get on with their day and be more productive.

Voices go unheard, stunting collaboration.
Everyone deserves an equal chance to share ideas during meetings. While those in the office may have an easier time speaking up, employees working from home may struggle with their equipment and miss out on the chance to share their input. When people can't or don't feel comfortable participating, they can't collaborate meaningfully.

Even the best features are useless unless employees can find and optimize them. For example, if your team's webcams can zoom in and out, do employees know how to access that feature and adjust it to their liking? Is it easy for your team to raise or lower the volume on their headsets? If not, time and money are wasted and meeting quality suffers along with productivity.
In this guide, we'll explore why easily customizable device features can produce more collaborative meetings, and how to empower your team to leverage those features while also reducing IT strain.
Unlock more time for IT and better meetings for all
For successful hybrid and remote meetings, employees must be able to optimize their video collaboration devices to suit their environment and needs. Devices like webcams, headsets, and docking stations are critical to the success of hybrid and remote meetings, and you can't have employees distracted because they're struggling to adjust their equipment settings. Ideally, your team's video conferencing technology should be so easy to use and effective that employees almost forget it's there during meetings. That way, employees can focus on collaboration without extra help from IT.
Let's take a look at three ways customizing the features on video collaboration devices can make the most out of the technology and boost meeting quality.
Keep everyone on schedule: Late to another meeting? Integrations can help. For example, if employees know how to connect their calendars to their other video meeting tools and join calls with one quick tap, you can reduce friction points around scheduling and help everyone make it to meetings on time.
Help employees contribute to their fullest potential: Employees can't actively participate in meetings if they're experiencing technical difficulties like out-of-date firmware that keeps their webcam from functioning. If you can make finding and running those updates simple, it will be easier for employees to show up and contribute to meetings without unnecessary hassle.
Make sure everyone can hear and be heard clearly: One in five women say they've felt ignored or overlooked by colleagues during video meetings, according to a study by Catalyst. While feeling overlooked in meetings isn't specific to one gender or group, the study highlights that not everyone feels they have an equal opportunity to participate in meetings. If employees can easily adjust their video conferencing device settings to ensure they're presenting themselves the way they'd like, then everyone can have an equitable meeting experience.
Your team's equipment may already offer solutions to the problems above, but is everyone able to take advantage of them? Fortunately, it doesn't take hours of training to get people up to speed. Software can empower your team to adjust device settings to their liking so everyone can have an equitable meeting experience. We recommend Logi Tune because it's easy to use, free, and works with your existing Logitech tools.
3 ways Logi Tune makes meetings more effective
Logi Tune is a free desktop app that lets users optimize Zone Wired and Zone Wireless headsets, Zone Wired and Zone True Wireless earbuds, Logitech webcams, and Logi Dock, all in one simple place.
Built specifically to help people take control of their meetings, Tune helps employees collaborate at their full potential and reduces the burden of unnecessary support tickets. Here's how Tune can improve collaboration and productivity:
Start meetings on time and keep to schedule:

 

Tune Agenda integrates with your team's calendars to show a list of the day's meetings. Desktop prompts encourage employees to join meetings on time or early with one simple click.


Tune notifications support Microsoft Teams®, Zoom®, and Google Meet™ with a "join now" button that takes users directly to the call.

Pairing Tune Agenda with Logi Dock enables users to join meetings with one touch. Ambient light and desktop notifications signal when a call is starting soon.


 

Employees can customize their own device settings no matter where or how they work:

 

With Tune, users can adjust camera and audio settings on their own. Small tweaks help them look and sound their best so the team can focus on connecting rather than device troubleshooting.


For supported webcams, users can adjust their field of view so they take up the right amount of screen real estate and minimize background clutter. Preset filters and custom sliders help everyone fine tune their appearance, and focus settings ensure a crisp image in any type of lighting.


For supported headsets and Logi Dock, users can calibrate their audio with the equalizer and adjust microphone volume as needed.
Enable frictionless meetings with free software and little training:

 

With a clean interface and no startup cost, Tune is the easiest way to help everyone get the most out of their Logitech devices and improve meeting quality.

Because Tune is a free software solution, it supports equal access for all. IT can direct teams to download Tune and have them up and running in minutes with no major training required.


The Tune Desktop application can also be mass-installed and configured on Windows® to save time.

Download Tune to see what it can do for your organization.
YOU MAY ALSO BE INTERESTED IN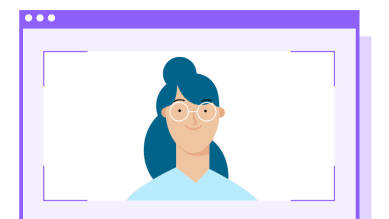 INFOGRAPHIC: TOP 10 TIPS FOR LOOKING YOUR BEST ON VIDEO
Use these tips to look great when you're on a video meeting, whether you're on Microsoft Teams, Zoom, Google Meet, or any other video conferencing platform.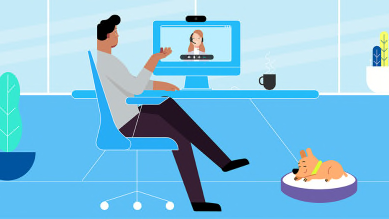 ARTICLE: WORK FROM HOME HACKS TO PRESENT YOUR BEST SELF ON VIDEO
Concerned about hackers interrupting your video conferences? Follow these best practices for managing attendees and moderating content to keep your meetings safe.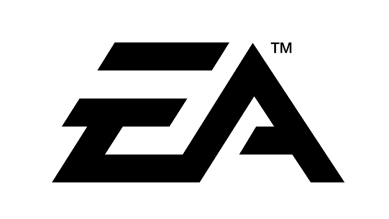 CASE STUDY: ELECTRONIC ARTS
The Electronic Arts Benelux team uses Logitech Zone Wireless headsets to communicate with partners and international colleagues over Zoom and Microsoft Teams
VIDEO CONFERENCING FOR EVERY SPACE
Find out more about how Logitech video conferencing products perform in a business environment.