Logitech Strategic Partner - Microsoft Skype for Business
Skype For Business Collaboration.
Certified for Skype for Business means a seamless meeting experience. The unique Logitech and Microsoft partnership guides our product design and testing, ensuring tight integration between Skype for Business and all Logitech video conferencing products. The result is better productivity and more effective meetings.

Our Portfolio of Video Conferencing Tools are Certified for Skype for Business
One Awesome Meeting Experience.
With Logitech and Microsoft, video meetings are productive and affordably priced. Logitech's razor-sharp video, crystal-clear audio, and plug-and-play simplicity are matched with Microsoft Teams and Skype for Business solutions to enhance your video meeting experience.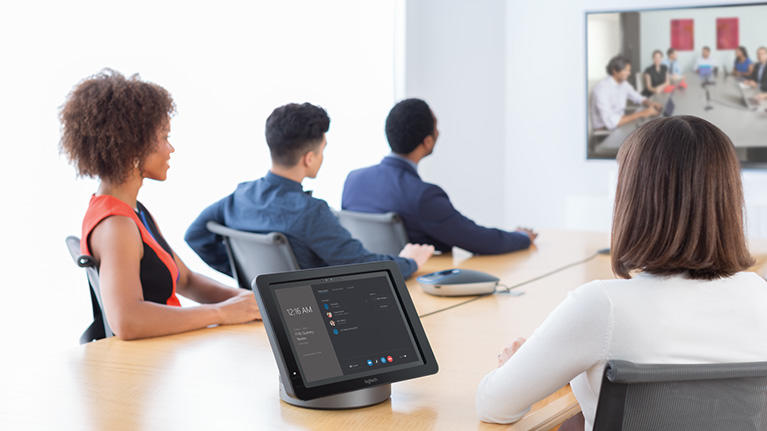 Smartdock
Surface Pro (2017), Core i5 or higher
Surface Pro 4, Core i5
Windows® 10
Microsoft Office 365™ Enterprise E5 (with Microsoft Teams or Skype for Business) / Skype Room Systems Application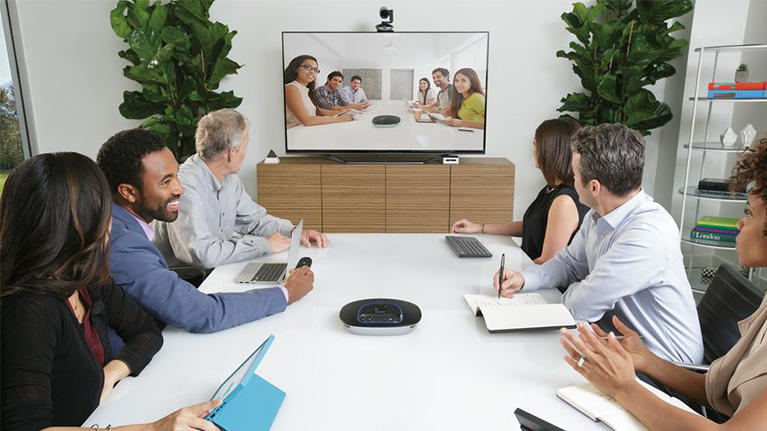 Group
Certified for Skype for Business
Works with Microsoft Teams
Windows® 8
Windows 10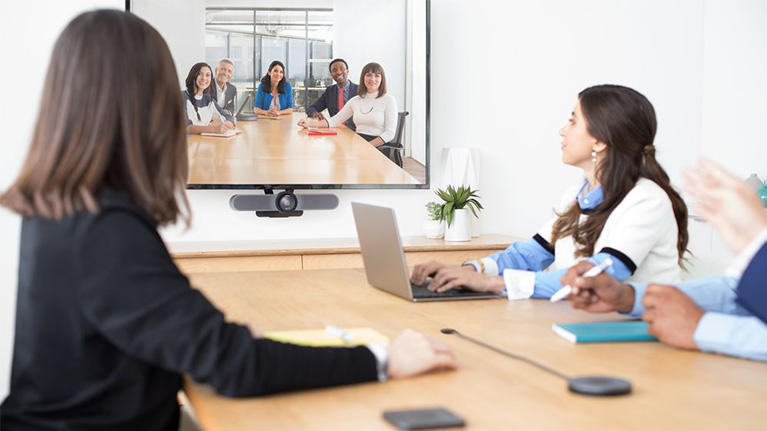 Meetup
Certified for Skype for Business
Works with Microsoft Teams
Microsoft Cortana®
Windows® 7
Windows® 8.1
Windows 10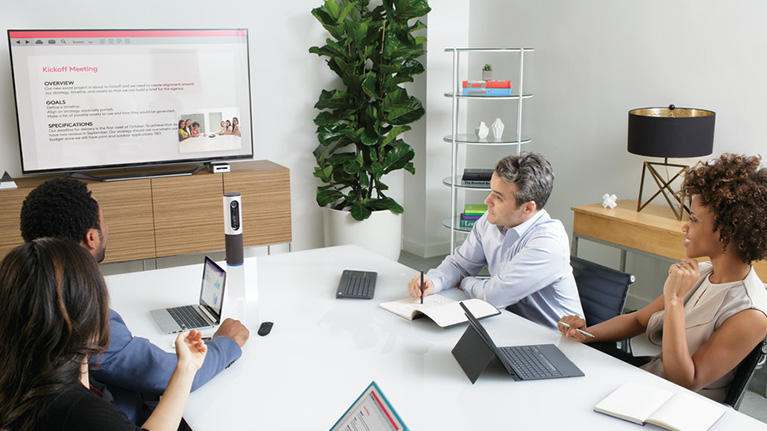 Connect
Certified for Skype for Business
Works with Microsoft Teams
Windows 7
Windows 8.1

Windows 10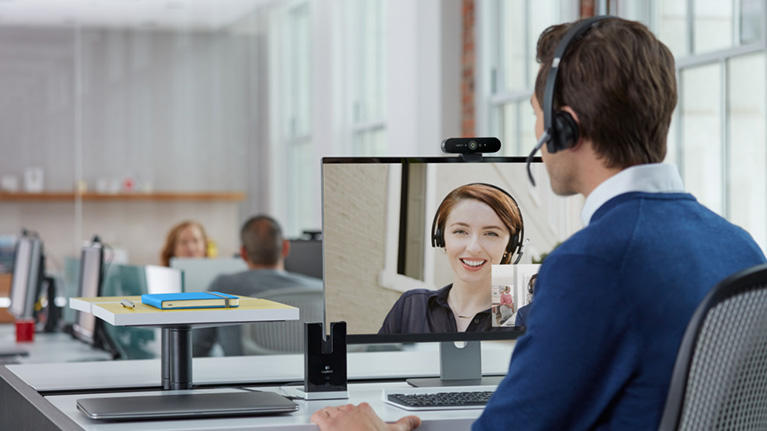 Brio
Certified for Skype for Business
Microsoft Cortana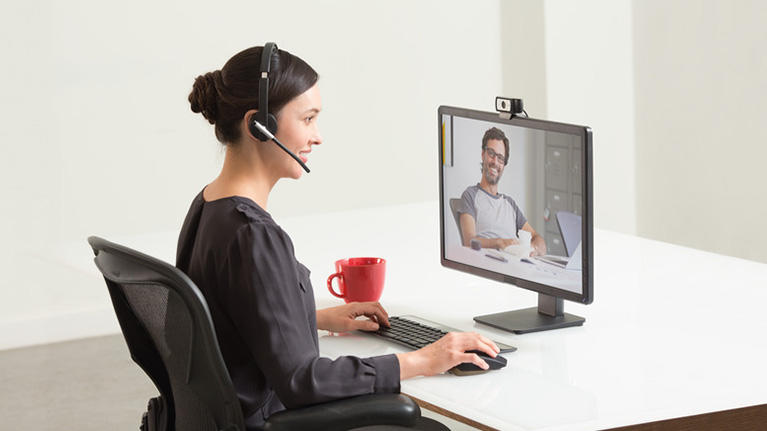 C930E Webcam
Certified for Skype for Business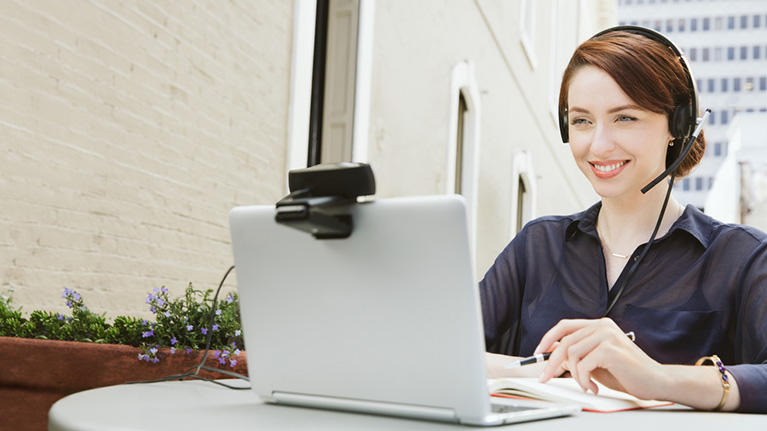 H650e Headset
Certified for Skype for Business
COMPLETE YOUR SPACE WITH ACCESSORIES THAT ENHANCE COLLABORATION
DISCOVER EVEN MORE
LOGITECH + SKYPE SOLUTIONS.
Learn about the next generation of collaboration for conference rooms with Skype Room Systems.

MEET WITH EASE
"Logitech SmartDock is the embodiment of the Skype Room Systems concept."

Phil Edholm, PKE Consulting for nojitter.com
MODERNIZING THE MEETING EXPERIENCE

"...simple-to-use and affordable collaboration solution that works with your existing display or projectors."

Roopam Jain, Frost & Sullivan

MAKE ANY SPACE A SKYPE MEETING PLACE

"These devices enable users to do the things they want to do in meeting rooms every day, quickly and easily."

Ilya Bukshteyn, Principal Group Program Manager, Microsoft

DRIVE GREATER VIDEO ADOPTION

"Microsoft and Logitech are simplifying the meeting experience, which should ultimately help drive greater video adoption."

Roopam Jain, Frost & Sullivan

NEXT-GENERATION RICH VIDEO MEETINGS

"...brings our customers a low-cost, high-quality, consistent Skype for Business experience to every meeting space."

Zig Serafin, Microsoft

PRO LOOK AND FEEL, CONSUMER-LEVEL PRICE

"Organizations seeking to Skype-for-Business-enable their meeting rooms should take a careful look at the Logitech SmartDock."


Ira M. Weinstein, Wainhouse Research

ENABLE MULTIPLE ROOMS FOR THE PRICE OF ONE

"The fact that it is highly affordable enables us to light up multiple rooms for the price of a single traditional video conference room."

Franzuha Byrd, Director of IT, MorganFranklin Consulting

RICH, END-TO-END PRODUCTIVITY EXPERIENCES

"[Logitech creates] rich audio video experiences that are plug-and-play and natively work with Skype for Business."


Ryan Herbst, Vice President & Chief Device Strategist, UnifiedCommunications.com