Pangea temporary hotfixes here
Jerelyn Rodriguez is Redefining the Technologist Archetype
Jerelyn Rodriguez doesn't see herself as a tech person. But she is. After an atypical entry into the industry, Jerelyn is redefining the technologist archetype. As the co-founder of the nonprofit The Knowledge House, Jerelyn is teaching digital skills to underserved young people, closing the gaps in the education-to-employment pipeline in the tech industry. Jerelyn joined us for #WomenWhoMaster to talk about building alternate career paths to tech and why she recommends all women have a personal board of directors.
Q: You have a background in film, how did you go from filmmaking to a career in technology and education?
Growing up, I studied film. Back then you needed the right equipment to make films — special tapes and technology to digitize footage before editing. Then YouTube launched. With that shift, the average person could create short films. That's really when I fell in love with technology because I witnessed how technology transformed cinema and made storytelling accessible to the average person.
In college, I majored in film studies. After I graduated I was stuck. I didn't have the networks. I didn't have mentors. I didn't have the internships to get my first job in film. A lot of filmmakers are discovered after they take unpaid internships at studios and production companies. I didn't have that option. I had to work for money. So I started working in education.

Q: When did you realize you wanted to help broaden STEM skills in the Bronx?
It started while I was choosing colleges. I was at Yale for an admissions interview and on campus, there was a conference focused on the achievement gap. That was the first time I could put a name to the issue that I grew up witnessing in my community. Seeing that white elites were studying what was happening in my community was my "aha" moment. Right then I knew that I had a calling to give back and lift up my community.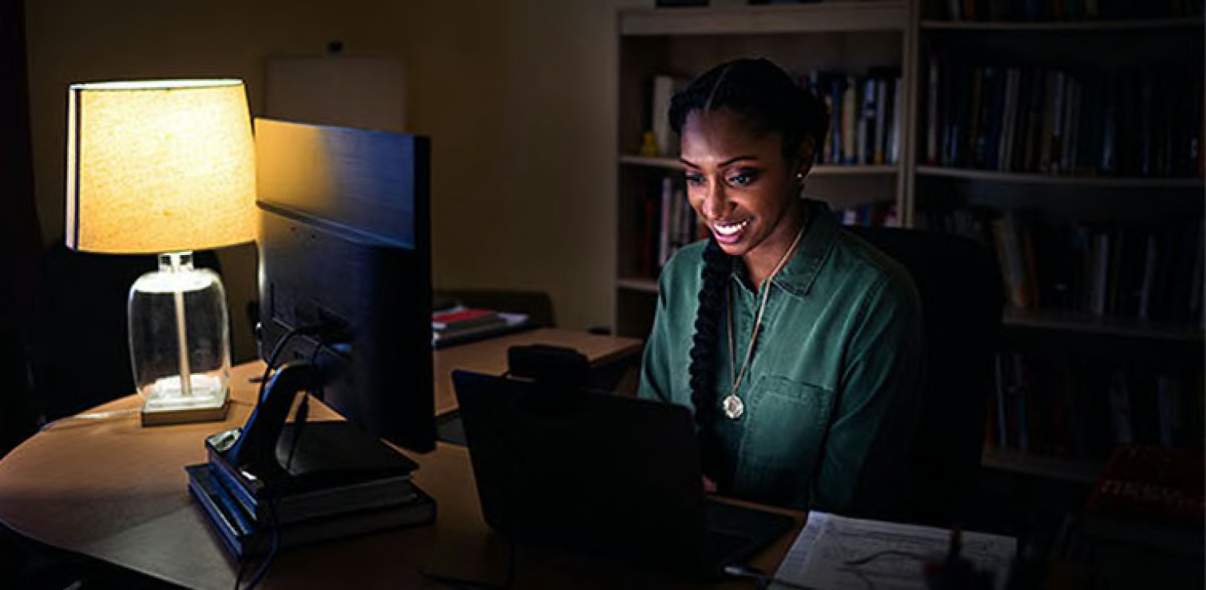 Q: When it comes to imposter syndrome, what struggles might women uniquely experience?
I encourage the fellows enrolled in programs at The Knowledge House to always be asset-based. To be asset-based focuses on what students can do rather than what they cannot do. Black, brown and low-income folks, we're unique, because we have overcome so many life challenges. Imposter syndrome makes us think about our differences negatively. So we need to flip that and see our differences in a positive way. For example, in an interview, someone could bring up the things that they have overcome and then show how that relates to how they will be great at a job.
Women in particular need to see that they belong in tech no matter their skill level. Their perspective is missing from the status quo. To show women they belong, we bring in female graduates to speak to fellows, have female technologists leading info sessions and organize community events that focus on black female technologists.

"Seeing other women succeed shows our fellows that other folks have gone through the same challenges and convinces students that a career in tech is possible. They can think "I'm seeing it, so I'm going to believe it. I can be this person." "
Q: Do you have a mentor or mentors?
Yes! I think it's important to have diversity within your mentors. I teach and practice the idea of creating a personal board of directors. 
On my board of directors, there is a model, someone who I identify with and who has faced similar obstacles. For me, that is someone who is female and Black. But I also get other perspectives. A lot of my mentors have been white men. I have learned a lot about the status quo, why things exist the way they do, and how to talk to white men in power, because at the end of the day as a nonprofit executive I have to fundraise. My board of directors rotates, something especially important for entrepreneurs.

"Our jobs change, our companies change and we have different challenges as we grow. Having a rotating group of mentors gives someone the right support to tap into at every stage."
Q: Is there anything you would like to see change in the industry?
I want more employers to use nontraditional tools to vet talent. A lot of companies say they have eliminated the requirement to have a bachelor's degree. But when we present resume books to our employer partners and cross out the college's name, the employer always tries to figure out this information. I want employers to look for something else. Look at their portfolio. Look at their GitHub.
Connected to that I want the tech sector to normalize nontraditional vetting tools. The types of credentials — badges, certificates, and others — seem to change often. More coordination between companies on what employers will accept as the industry standard for nontraditional employees would open so many more doors.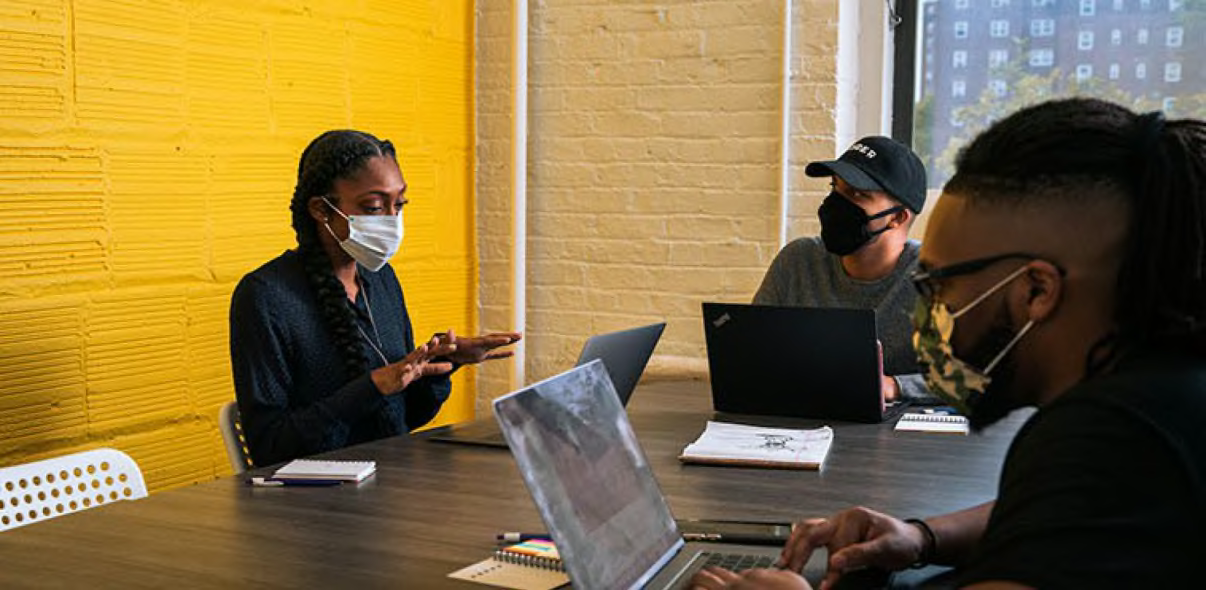 You can learn more about Jerelyn at The Knowledge House. To keep up to date on The Knowledge House, visit @TheKnowledgeHouse on Instagram, @TheKnowledgeHou on Twitter and The Knowledge House on LinkedIn. Connect with Jerelyn on Twitter at @jerelyn_r, Instagram @Jerelyn_r and LinkedIn.  
Women Who Master puts a spotlight on women who have made outstanding contributions to STEM fields. The goal of the series is to celebrate those contributions, inspire future leaders, and help close the gender gap in technology.
Photo credit: The Knowledge House

#WOMEN­WHOMASTER
MEET THE MASTERS AT THE FOREFRONT OF STEM
Women Who Master
Logitech MX is committed to spotlighting and supporting impactful initiatives and individuals that are disrupting the industry worldwide, to inspire girls and women to pursue a career or continue thriving in STEM.
With #WomenWhoMaster, our mission is to ignite an industry-wide movement that addresses the gender gap and unequal access to opportunities in tech and IT, once and for all.