Pangea temporary hotfixes here
BECAUSE MESSES HAPPEN
Here's how to maintain a safe, hygienic learning space—without damaging any precious gear.
Each of our student-recommended products were tested to simulate 3 years of cleaning at schools. They all passed. That means logos, keyboard keys, colors, materials, and compliance markings—all the fun stuff—stayed perfectly intact.
HOW WE TEST
We used a high-tech machine to wipe the various surfaces of our products with a saturated cloth at 350g force (that's a lot!). A product inspection was conducted every 100 wipes (to simulate a month of 5 daily wipes—multiplied by 20 school days).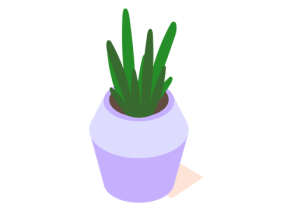 WHAT WE TEST FOR
2700 wipes. That's equivalent to 5 classroom sessions a day, 180 classroom days a year—the highest in the US—with a 3-year warranty. It could also mean two cleanings a day for 365 days and a 3-year warranty, bringing us to 2,200 wipes. This surpasses home-use products.
WHAT WE TEST WITH
A ratio of 70% Isopropyl alcohol to 30% water, as found in common cleaning solutions. Other alcohols cause damage, and bleach is not recommended by the CDC.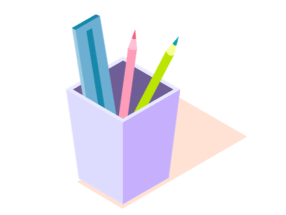 BASED ON…
Industry standards and recommendations set by these folks: the American Association of Textile Chemists and Colorists (AATCC), American Society for Testing and Materials (ASTM)—not to mention Centers for Disease Control and Prevention.
CLEAN IT UP RIGHT
Cleanliness is important in this day and age, but the wrong practices can damage your devices. Here's how to do it right.
NO BLEACH, PLEASE
Never use bleach, neither concentrated nor diluted. Bleach is not recommended by the Clorox company or the CDC. We haven't tested with Lysol or Clorox wipes—however, these don't contain bleach. If there's visible dirt or grime on the product, first wipe clean with a mild soap and water solution.
SAY IT, DON'T SPRAY IT
When using sprays, spray the cloth and wipe—do not spray the product directly. Never submerge the product in a liquid, cleaning or otherwise.
DON'T FORCE IT
Products are tested for humidity and subtle moisture, but not significant liquid damage. Don't force liquid into crevices such as keyboard keys, headset microphones, charging ports.
TAKE CARE WITH CABLES
When wiping cables and cords, grip the cord mid-way and pull towards the product. Don't forcefully pull the cable away from the product or away from the computer.
LET'S CLEAN IT
Here's a quick overview of how to clean your Logitech headset without causing any damage.
How to clean Logitech Education Headsets
Logitech Education Headsets are made of durable, non-toxic plastic with leatherette earpads that can be quickly wiped clean and sanitized with any disinfectant or antibacterial cloth.
Logitech Education
THANK YOU FOR CONTACTING US
A product expert will reach out to you shortly.