Pangea temporary hotfixes here
Set up student workspaces with gear that helps them concentrate on their work, with fewer distractions and more opportunities for connection and creativity.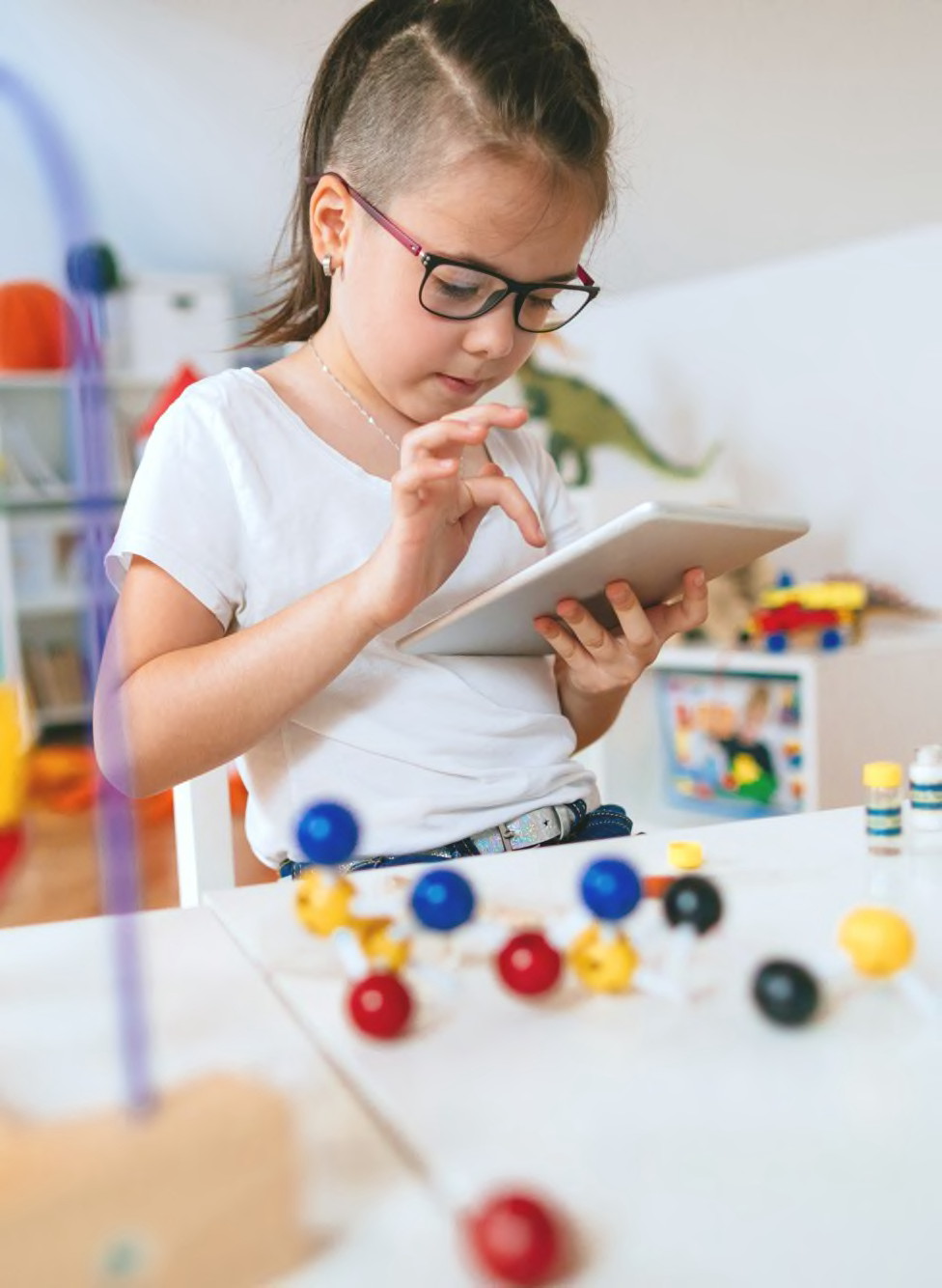 Background Noise
It's tricky to control, and with kids' audio processing skills still  developing through their teens, it's important to manage.
MOTOR SKILLS
With kids' motor skills developing all the way up until the age of 14, a trackpad can only go so far.
ERGONOMICS
Long hours of learning can cause pain and discomfort — which means concentration also takes a hit.
CUT THE NOISE
Kids' audio processing skills don't fully develop until the age of 15, so adequate audio is a critical piece of their learning experience. For optimal learning, keeping spaces quiet allows for better concentration.
A high-quality headset can ensure that kids can hear their teacher properly.
Ergo-Friendly. Kid-Friendly.
Long hours of learning can cause pain and discomfort after long periods, which reduces concentration. Keeping students in an ergo-friendly position with tools that encourage good posture can be a serious boost to their success in a virtual classroom.

A mouse and external keyboard can prevent back and neck strain, promoting better posture.
A phone stand allows students to sit upright and keep their hands free.
Rugged Folio can give your tablet a boost and keep your iPad upright.
Connecting to the TV can allow for better posture and reduce eye strain for students working from a phone.

Tools:
Cater to Their Motor Skills
Kids' motor skills are still developing up until the age of 14. When it comes to having control over assignments and lessons, a trackpad might not cut it—especially if they're going to be at it for several hours a day. Here's how to improve their tactile experience.

Use a mouse. They're designed for the hand, and ensure that all apps and tasks can be completed without any distraction or frustration.
Find the right size. Students' hands come in all sizes, and so do mice.

Tools: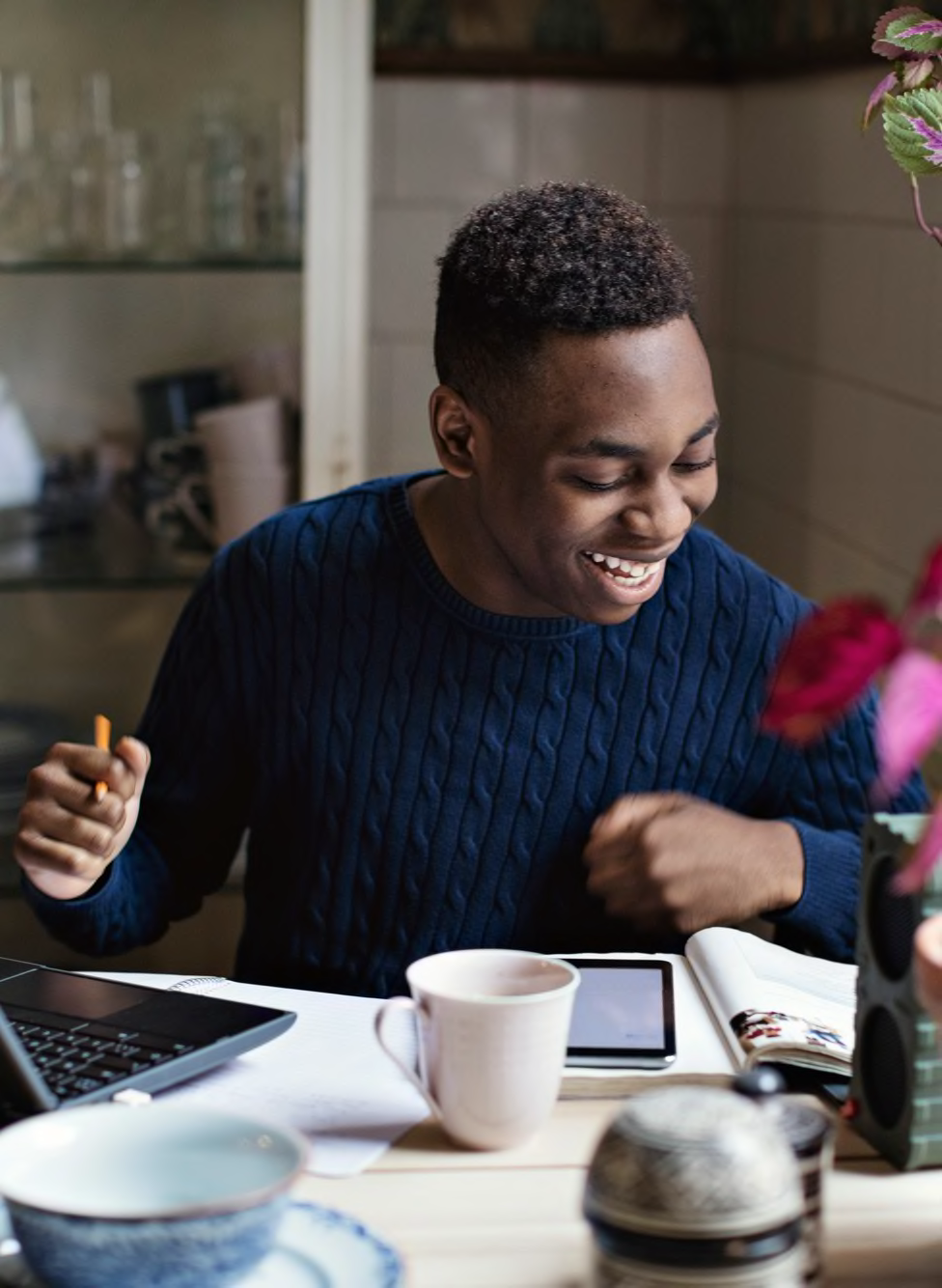 Get More Out of Your Tools
Unlocking Creativity
The right addition to your student's device can make learning even more engaging—and unlock worlds of creative potential for your kids.
GETTING MORE DONE
Increased reliance on tech calls for new ways to be productive.
Creative Tools. Creative Minds.
No two students are exactly alike. With big, creative minds, students need the tools to match, so they can express themselves organically, learn better, and thrive.
Rugged Folio allows students to type, tap, or draw with a stylus, so they can learn however they learn best.
Crayon lets kids draw or take hand-written notes on a tablet, so they can learn in a more intuitive way.  
A webcam makes sure students are seen, so they can express their best self in the classroom.


Tools:
DO MORE IN LESS TIME
Adding the right accessories to your setup not only makes life easier for you and your kids, but it also lets students get work done easier and faster.
Adding a mouse makes tasks 30% faster and boosts productivity by 50%, and make apps easier to use.
An external keyboard reduces reaching and makes it easier to write on a tablet.


Tools: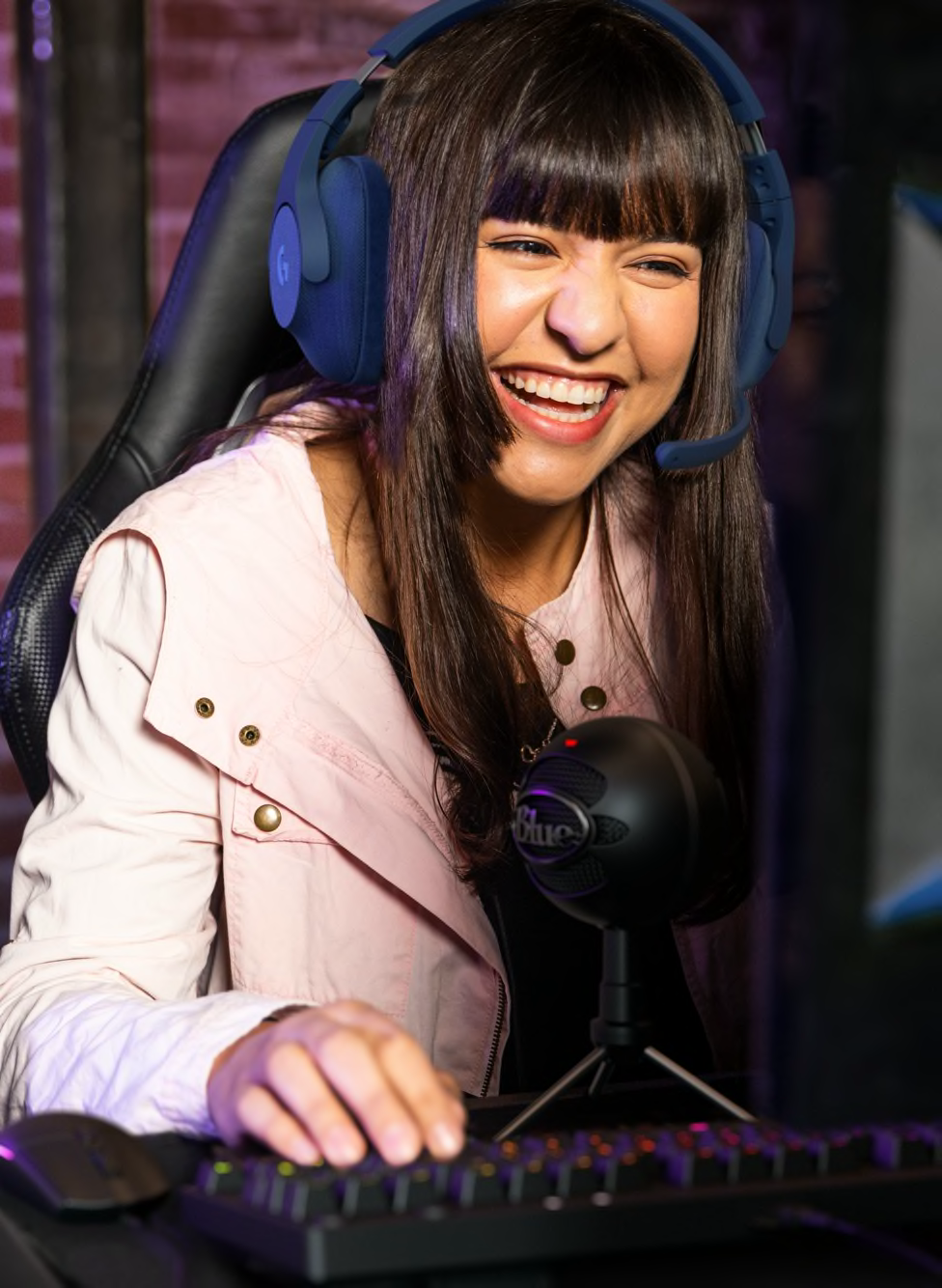 Lifelike Interactions
Body language, eye contact, and nonverbal cues are key for keeping students engaged.
Play with Purpose
For students, gaming boosts social emotional learning, collaboration, and a sense of belonging.
LIFELIKE INTERACTION
Students learn better when they're engaged, and body language, eye contact, and other nonverbal cues are key. Higher-quality audio and video allows students to be heard and seen.
A webcam offers higher resolution, plus an adjustable field of view, and adjustable lighting—so students can share their work and be seen.  
A headset with an included microphone offers better audio quality so students can be heard.  


Tools:
LEARN TOGETHER. PLAY TOGETHER.
Peer learning happens in all forms, in all places. The world of gaming gives students opportunities to learn emotional intelligence and collaboration skills—all of which contribute to the mosaic that is your child's holistic learning. Plus, it's just fun for kids to connect with their friends.
A gaming kit gives students a valuable social outlet with opportunities for structured and unstructured play, which is valuable for kids and grownups alike.


Tools:
THANK YOU FOR CONTACTING US
A product expert will reach out to you shortly.