Mice Designed for Productivity, Get More Done with Logitech
BUILDING A BETTER MOUSE
Logitech is a driving force in the technology industry, with almost 2 billion mice sold worldwide. Taking advantage of over 35 years experience designing high-quality products, Logitech constantly strives to bring new and exciting innovations to every mouse we create so you receive the absolute best experience possible.

Get More Out Of Your Mouse
Reassign any button on your mouse to perform virtually any task. For advanced devices, you can adjust the scroll wheel, cursor speed, and much more. Enhanced key functions let you set Logitech keyboards to behave just the way you like.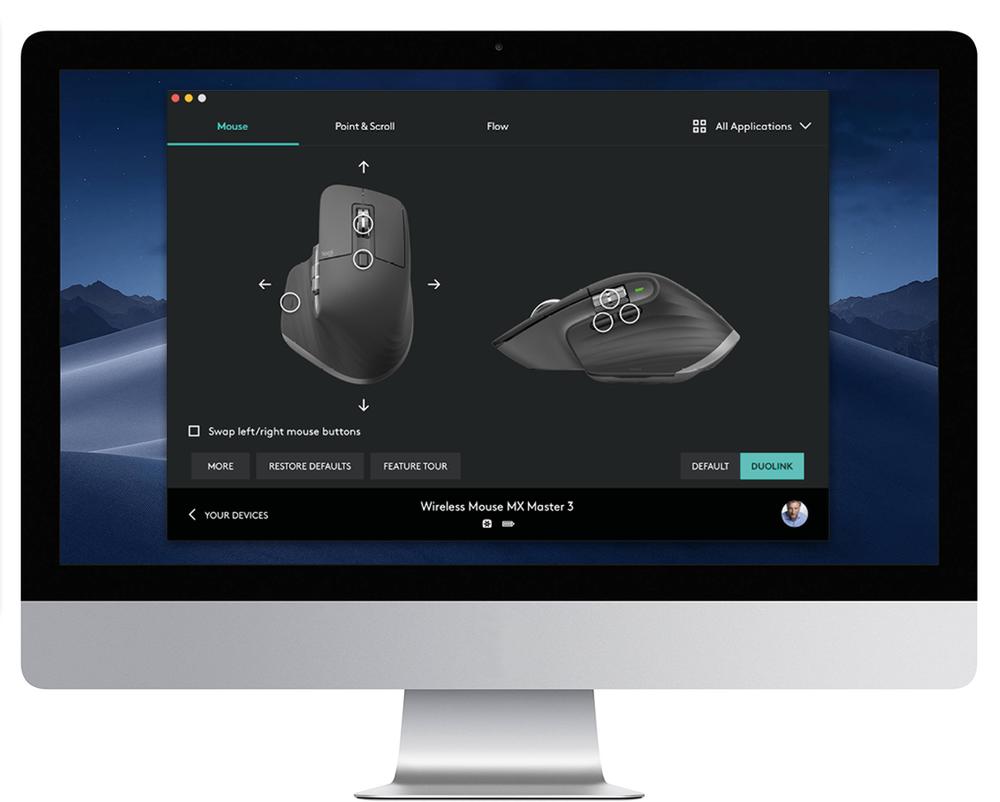 Customization Software
Logitech Options is a powerful and easy-to-use software that enhances your Logitech mice, keyboards, and touchpads. Customize buttons, shortcuts, DPI, scroll behavior, touchpad gestures, and on-screen notifications.

Work seamlessly
Enjoy the freedom of cross-computer control like you've never experienced before. Logitech software enables you to seamlessly switch devices, copy/paste across multiple screens, and more.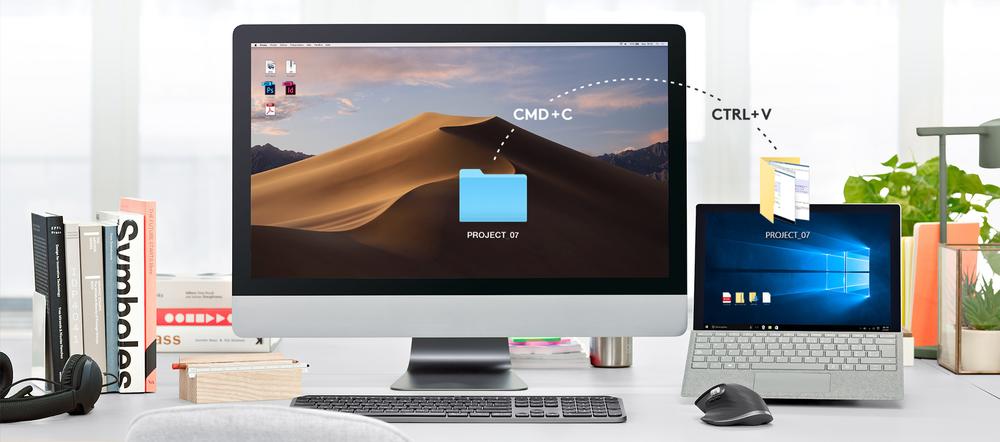 Easy-Switch™
Easily switch connection of your mouse or keyboard between multiple computers at the touch of a button without ever having to reconnect or re-pair.
Flow™
Control all your devices with a single mouse. Move your mouse cursor across screens, copy/paste text and images, move files from one computer to another, and more.

More Than Just a Wheel
Depending on what you do on your computer, the type of scroll wheel can drastically enhance your experience and productivity.

Hyper-Fast
Whiz through long documents or web pages with a single spin of the wheel.1  When you need more precision, press the wheel to shift to click-to-click scrolling. Click-to-click scrolling gives you the precision you need when navigating lists, slides, and images.

Best for: Software, documents, and web.
Smartshift
The ultimate scrolling wheel is smart! This speed-adaptive scroll wheel auto-shifts from click-to-click to hyperfast scroll, giving you the ability to seamlessly transition between precision work and fast navigation through lengthy documents. Our hyperfast wheels can go up to 1000 lines a second in speed mode.

Best for: Multi-tasking between software, documents, and web.
PUT YOUR WHOLE HAND TO WORK
Logitech mice offer much more than just vertical scrolling. Now you can navigate web pages, switch desktops, and more without ever lifting a finger — literally.

Thumb Wheel
Navigate web pages or control volume with a flick of your thumb using this innovative secondary wheel. Available on our flagship mouse the MX Master 2s, this additional scroll wheel can be customized to a wide variety of useful functions — whatever fits your needs best.
Best for: Switching between tabs or desktops, adjusting volume, and web.

Thumb Buttons
Some of our mice have extra thumb buttons which can be customized to add your favourite shortcuts. For instance, navigate easily back and forth between web pages using your thumb without moving your cursor.
Best for: Add your favorite shortcuts; for instance jump back on forth on the Web or add copy paste shortcuts.

Many Ways to Connect
The simple question is wireless versus corded but for an extra step discover our different wireless options.

Sensor and Tracking Comparison
While older products used laser sensors in the past, our engineers have been working on developing new optical tracking sensors which surpass previous technology. Updating to advanced optical sensors allows for a better tracking quality and improved user experience.

Quality Tested up to 10 Million Clicks
Throughout the design process, every Logitech mouse undergoes rigorous testing to ensure it meets the highest standards of quality and safety. From high temperature and vibration conditions to drop and surface tracking trials, Logitech mice are tested to last up to 10 million clicks.

More About Logitech
Learn more about the design behind Logitech mice and the story behind the Logitech brand.
 
Our hyperfast wheels can go up to 1000 lines a second in speed mode, without high resolution enabled.