Pangea temporary hotfixes here
A Peripheral Vision For Better EX
One small tech consideration could accelerate a big competitive advantage.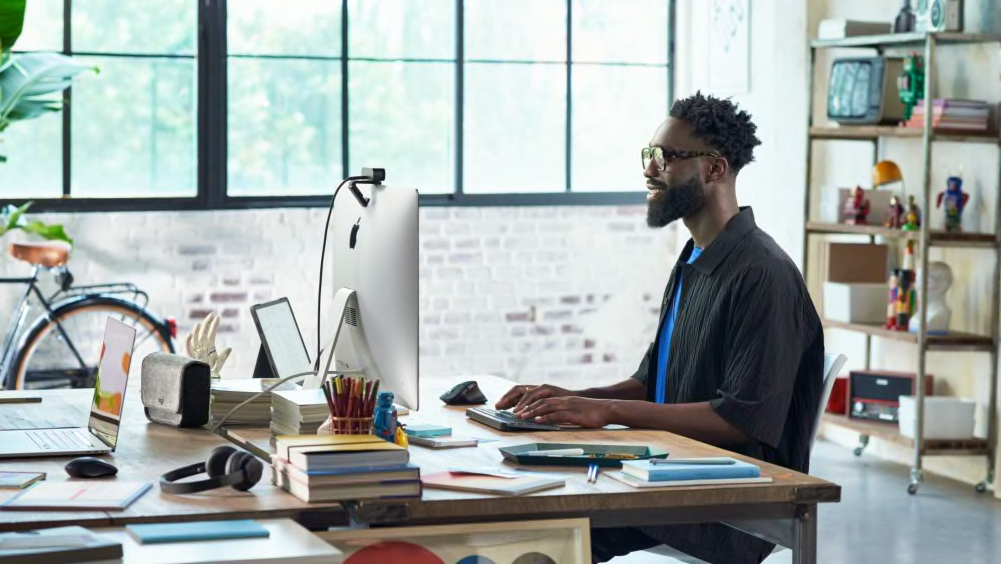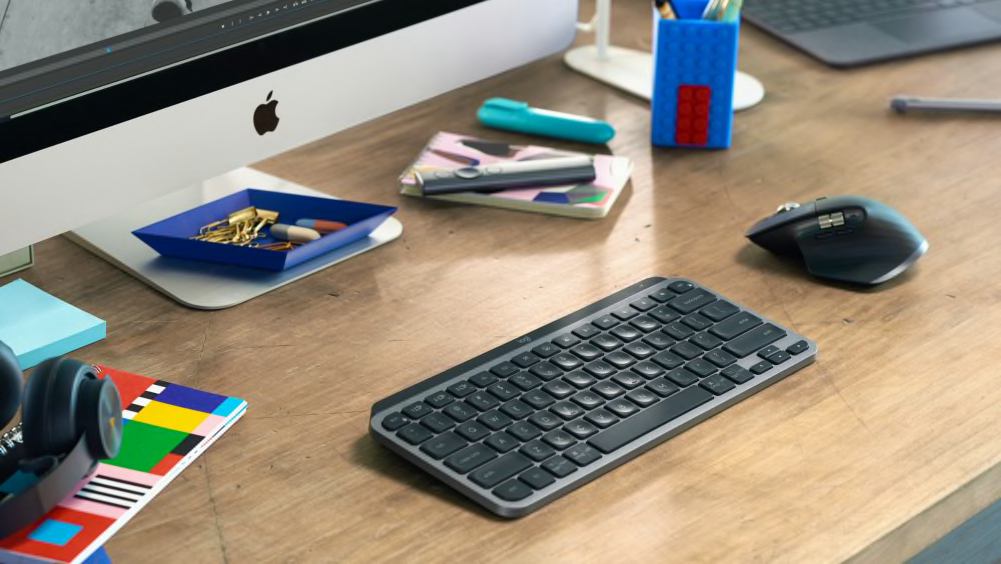 Mice and keyboards are a unique EX win
With 70 percent of workers now allowed to use their own devices at work,"Bring Your Own Device," Bitglass, July 8, 2020 it's safe to say organizations have largely embraced, or at least accepted, employee preferences to boost productivity and enhance their experience on the job.
Employees expect technology to fit their needs. To strategically improve EX, businesses can start by approving secure, enterprise-ready solutions that can be selected and personalized based on individual workstyle.
Mice and keyboards are likely to be among the most frequently used work tech for every employee — regardless of their role, and even amid continued change in the business world. Investing in and developing a plan for business-grade peripherals is a simple, direct way to support the workforce of today and tomorrow.
Logitech's enterprise-grade mice and keyboards are designed to make workspaces more comfortable and people friendly. Contact us today, and discover what the Logitech for Business lineup can do for your EX.
Seven ways to turn peripheral devices into powerful EX opportunities
Mice and keyboards present a rare opportunity for employers to dramatically improve the daily work experience without any major device overhaul.
Are your peripherals helping you gain a competitive advantage in EX? Download the checklist to find out.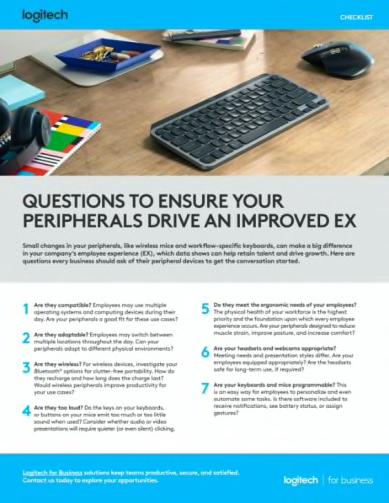 SUBSCRIBE TO OUR BUSINESS NEWSLETTER
THANK YOU FOR CONTACTING US
A product expert will reach out to you shortly.