Article: How Video Conferencing Improves the Remote Work Experience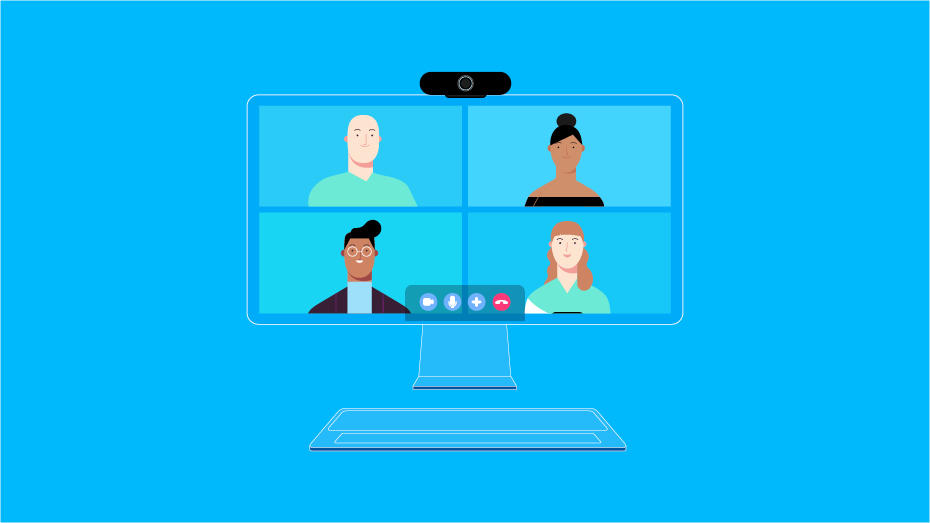 Given how rapidly many businesses have shifted from office work to remote work, it's understandable that IT has been focused on keeping people working and productive. Business continuity – by any means necessary – has been priority number one.
However, as lockdowns continue, and office workers settle into a work-from-home routine, IT leaders are looking beyond critical needs. The conversation among IT leaders has turned to the experience of working remotely.
According to a recent survey of 400 IT leaders conducted by CIO.com, "improving work experiences" is tied with "digital transformation" as their number one priority. Leaders understand the importance of employee satisfaction. They know that user experience is one measure of IT's success, and that a poor experience during this transition period can lead to a series of costly problems for IT.
To get ahead of potential problems, IT leaders can take steps now to ensure remote workers have the right tools they need to work efficiently and effectively, whether at home or back in the office.


Addressing Concerns for Remote Employees
For many employees, the transition to working from home has not been easy. Systems, processes, and policies regarding remote work were not well established ahead of time. As a result, business users have often made do with whatever is available to them, including adopting new applications and tools to help them collaborate with other remote colleagues.
This can quickly become a major headache for IT departments, creating issues for both support and security. Employees working remotely for the first time are trying to figure everything out at home – and reaching out to IT for help when they can't solve problems on their own. Security has also become a concern for IT when employees start using unapproved applications.
The intent of employees is not malicious, of course. In reality, they are looking to IT for guidance on collaboration tools for remote work. Which video conferencing software should they use? Which collaboration and chat apps are best? Should they use a webcam? Would a headset help with background noise? And so on.
Given the importance of user experience to productivity, efficiency, and job satisfaction, this is a good time to consider adding webcams and headsets to the standard set of tools issued to employees. These collaboration tools are purpose-built for video meetings and increase both the effectiveness of meetings and positive perceptions of attendees.
Headsets improve sound not only for people wearing them but also for others in the meeting. Make sure everyone can hear and be heard.

High-quality webcams with HD resolution and light-adjusting capabilities can help users feel more confident about how they appear on camera, which in turn increases their comfort level.
Easing the Transition Back to Office Work
It's quite possible that for the foreseeable future, a majority of office employees will work remotely at least some of the time. As people do come back, the office environment will likely look a lot different. IT teams can use the interim time to proactively prepare for widespread video adoption.
Most analysts agree that video conferencing will play a larger role in meetings, driven primarily by business users looking for a better meeting experience. Employees who had never or rarely used video conferencing now see the value of adding video to meetings and will be more inclined to use video for collaboration.  
A consistent experience with video conferencing can make this transition between remote work and office work easier. Providing employees with an enterprise license for the preferred video application will help ensure that everyone can quickly schedule, start, and manage meetings, whether in the office or at home. Moreover, deploying a consistent platform across desktop and meeting rooms simplifies the experience for employees and allows them to work more efficiently.
For many organizations, providing video conferencing is part of a larger goal of maintaining employee health and social distancing. One way IT can support this goal is by monitoring meeting room usage and occupancy to ensure rooms are not overcrowded. A remote device-management tool like Logitech Sync can offer insights on metrics such as room utilization.
Getting From User Adoption to User Satisfaction
In addition to helping users select or adopt the right collaboration tools, IT can increase user satisfaction by providing tips on how to use this technology. These tips could be a series of YouTube videos, for example. Instructions don't have to be complicated. Simple is better.
IT can also assist other teams like HR in developing best-practices and policies for working remotely. Basic recommendations might include how to improve video communication skills, or how to keep video meetings secure.
For those companies and organizations that had established work-from-home practices and policies, these suggestions may reinforce what you're already doing. But if remote work is new for your employees, some timely support and guidance will make a huge difference in their experience and satisfaction – and it could prevent some avoidable security and support issues for you as well.
In the end, it is in IT's and the organization's interest to make video conferencing adoption as effortless as possible. This goal can be achieved by prioritizing employee satisfaction and creating a consistent experience. According to analyst firm Nemertes, "Videoconferencing success is achieved when systems are highly utilized, improve productivity, and meet the overall collaboration needs of the organization."
You May Also Be Interested In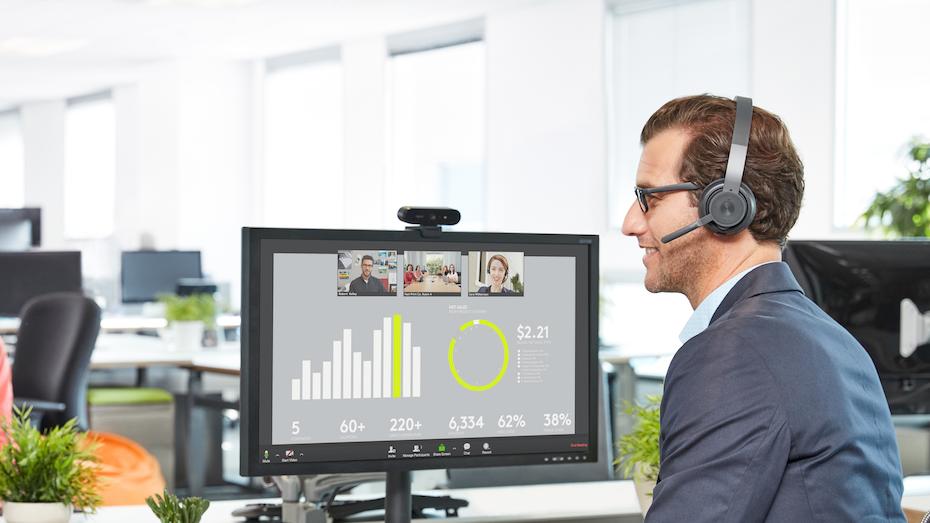 ARTICLE: HOW IT CAN PLAN FOR THE RETURN OF OFFICE WORKERS
Learn how IT teams can prepare for the transition as employees return to the office. In a changing work environment, here are some proactive steps you can take.
ARTICLE: THE NEXT NORMAL: WHAT THE WORLD COULD LOOK LIKE IN 2021 AND BEYOND
The history of the traditional office environment might help predict the next normal for the workplace and beyond.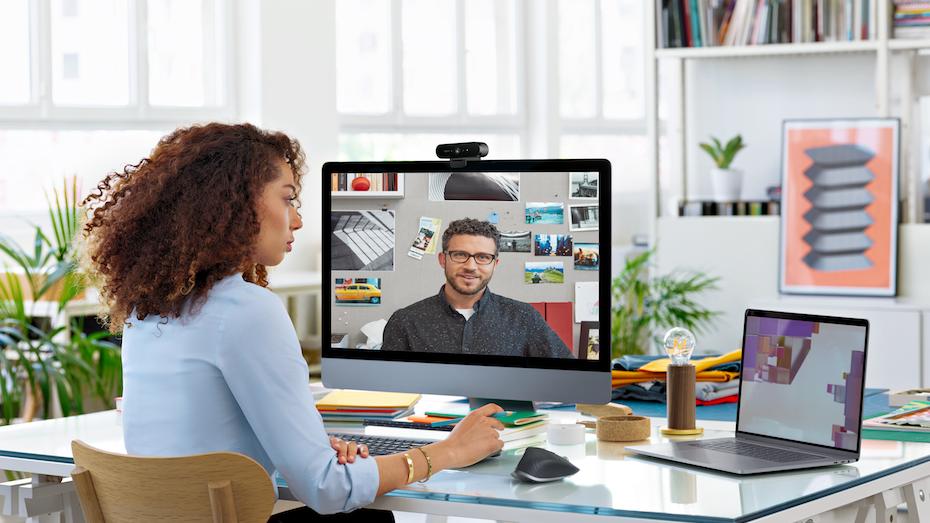 Article: VIDEO CONFERENCING IS HERE TO STAY. ARE YOU READY?
Video adoption for remote meetings is growing at a remarkable pace. Is IT ready to meet the demand? Follow these best practices to ensure you're prepared.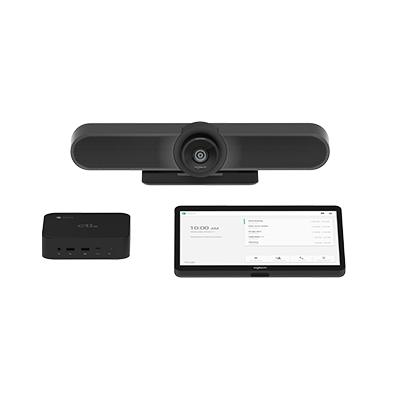 Logitech Room Solutions for Google Meet
Pre-configured systems for small, medium, and large rooms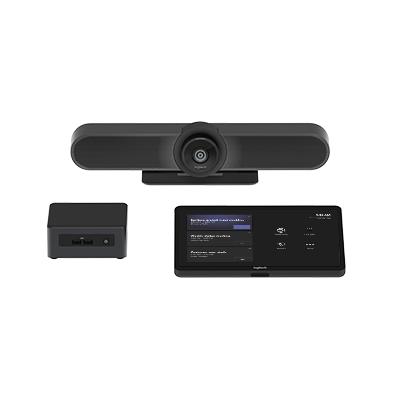 Logitech Room Solutions for Microsoft Teams
Pre-configured systems for small, medium, and large rooms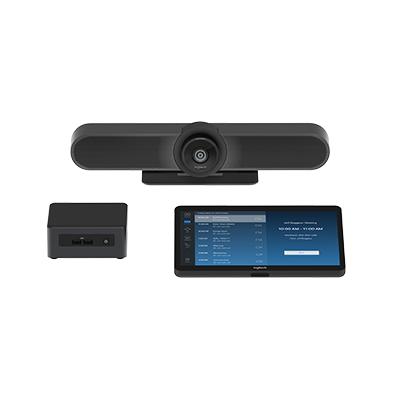 Logitech Room Solutions for Zoom Rooms
Pre-configured systems for small, medium, and large rooms
VIDEO CONFERENCING FOR EVERY SPACE.
Find out more about how Logitech video conferencing products
perform in a business environment.