Article: Raising the Bar with High-Performance Video Conferencing
No one doubts the value of meeting in person, of being in the same room at the same time with colleagues. 
It's well documented that a great deal of communication between people is nonverbal. The subtle intonations of voice. Slight shifts in body language. A look of surprise or confusion or agreement. These signals are important to collaboration and are difficult to convey from a distance.
But it's possible to come very close to the genuine experience, even when meeting participants are hundreds or thousands of miles apart.
And that, in a nutshell, is why we at Logitech invest so much time and effort engineering the highest quality audio and video components for our conference cameras. By raising the bar with remarkably simple room solutions, we're making it easier for people to meet, easier for IT to manage meeting room solutions, and easier for everyone to feel comfortable collaborating across large distances.
The Art (and Science) of Conversation
When it comes to audio engineering, knowing what shouldn't be heard is often as important as knowing what should. 
The challenge for a sound engineer is to isolate and amplify the sounds that are important to a meeting (the voices of those who are speaking, for example) while minimizing incidental or background noises (an HVAC system, a side conversation, someone typing on a laptop) that can reduce sound quality. Besides being a distraction, ambient noise can undermine communication by making it difficult to hear the speaker or catch subtle intonations in what people say.
A related challenge in a meeting room is enabling "full duplex mode," a communication design that allows people on both ends to speak at the same time, "In real-life conversations, you need to be able to interrupt me, and at times we need to be able to talk over each other," says Beau Chimene, Director of Audio Engineering at Logitech. "That means we have to produce great speaker sounds and keep the microphones open at the same time, all the time."
This is a particularly challenging problem in video bars because the mics and speakers sit next to each other in the same unit. To prevent feedback, a mic must be able to ignore sound emanating from the speaker next to it and instead focus on a person's voice at the far end of the table.
Engineering Crystal-Clear Audio
In Rally Bar and Rally Bar Mini, we solved challenges like the ones above through a combination of intelligent software and sophisticated hardware design.
For example, we use proprietary sound optimization called RightSound™ to automatically adjust the level of loud and soft voices. This intelligent technology suppresses echo and unwanted background noise, and is designed to improve over time.
Rally Bar, Rally Bar Mini, and the optional extension mics use adaptive beamforming mic arrays that focus on active talkers. If a person moves around within a meeting room – for example, standing up to make notes on a whiteboard – the beamforming mics follow their movement to keep them in focus, while minimizing ambient noise. 
Powerful, low-distortion speakers project room-filling sound. Our patented suspension system and tuned ports eliminate vibration that might otherwise interfere with the sensitive mic array. These design innovations enable Rally Bar and Rally Bar Mini to combine room-filling speaker volume with exquisite mic sensitivity, so two-way conversations feel perfectly natural.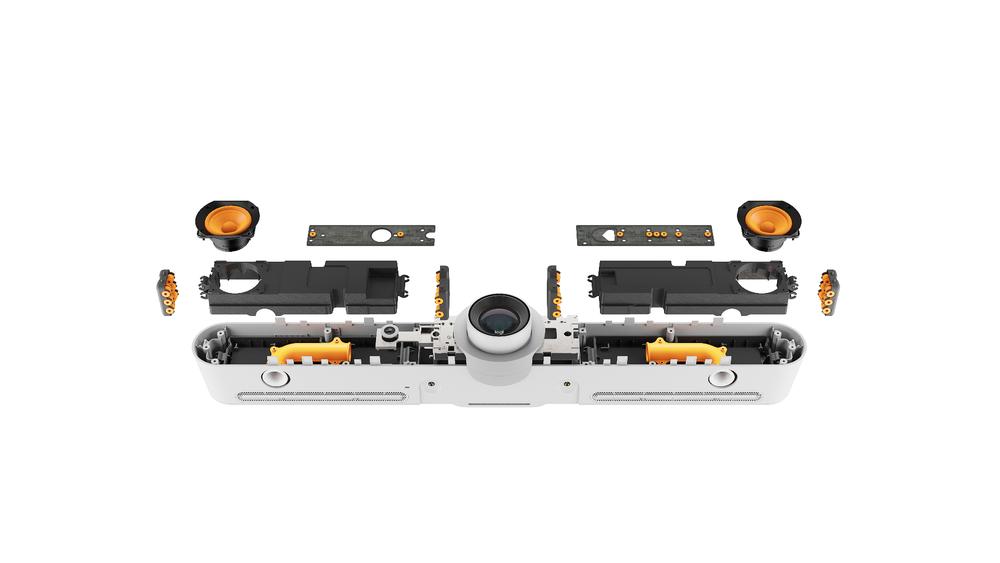 Seeing is Believing
In designing our conference cameras, and the lenses in particular, we start with the premise that the cameras will be used in a wide variety of lighting conditions. In every instance, they need the fluidity, sharpness, and color rendition that are critical to natural, life-like video.
To achieve our own demanding specifications, we decided to design the optics for Rally Bar and Rally Bar Mini ourselves. We also knew that doing so required the mastery of several engineering disciplines: optical, electrical, and mechanical. As part of this design process, we test our cameras and lenses in a simulated meeting room environment where we can account for a wide range of lighting conditions.
Unlike typical video bars that rely on a fixed lens that can only "pan" or "tilt" when zoomed in, both Rally Bar and Rally Bar Mini feature smooth motorized lenses that deliver expansive room coverage at every zoom level. For example, to capture notes on a whiteboard, you can easily zoom out and pan over. By aiming the lens at the subject, Rally Bar and Rally Bar Mini deliver video quality that fixed-lens systems can't match.
"Because we have control over the manufacturing process, we can make sure our cameras work flawlessly in any room and lighting situation – morning, midday, evening; with sunlight, without sunlight," says Bryan Loh, Senior Manager of Imaging Engineering at Logitech.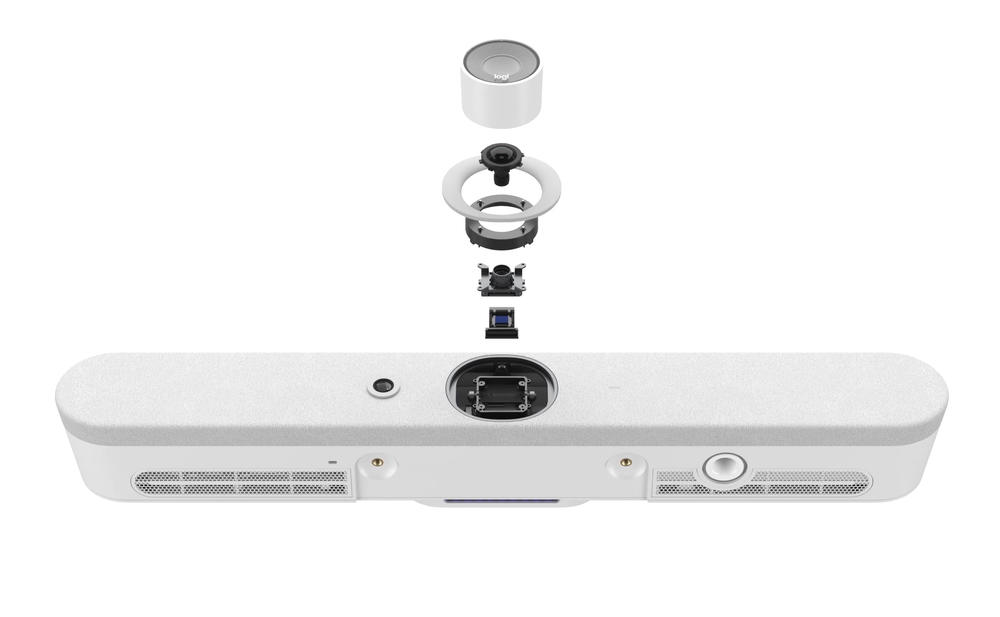 More Than Meets the Eye
In the meeting room, conference cameras should do more than just capture audio and video. Artificial intelligence and advanced software play an increasingly important role in the images and voices broadcast to remote participants.
Rally Plus, Rally Bar and Rally Bar Mini, Logitech's premier conference cameras for every size meeting room in your organization, include a number of software innovations that enhance the benefits of their precision optics. These include:
RightSight™: Finds human silhouettes within the camera's field of view and automatically pans, tilts, and zooms to comfortably frame everyone in the meeting

RightLight™: Optimizes light balance and color to prioritize the appearance of faces and render natural-looking skin tones, even in dim or backlit conditions

RightSound: Improves voice clarity by suppressing background noise and echo, auto-leveling voices, and focusing on the active talker so that everyone can be heard
AI Viewfinder is another innovation designed to improve the visual experience for meeting attendees. This second built-in camera helps optimize RightSight, which uses it to automatically adjust and reframe the image. AI Viewfinder informs the camera when people step in and out of the room or out of sight of the main camera, so the camera can then zoom in or out pan as needed to bring everyone back into focus.
All Together Now
The video bar is a novel approach to video conferencing hardware. On one hand, it simplifies the experience for meeting participants and IT professionals. On the other hand, a video bar makes the work of audio and video engineers just a bit more complicated.
Not only does a video bar have to produce great audio and video, but it must not allow either element to interfere with the other. Motorized movement in the camera must not be picked up by the adjacent mics. And speaker vibration must not cause shaking in the camera.
At Logitech, our engineers love a good challenge. In designing Rally Bar and Rally Bar Mini, they created a highly sophisticated conference camera that works hard to make the meeting experience feel as comfortable as being there in person.
You May Also Be Interested In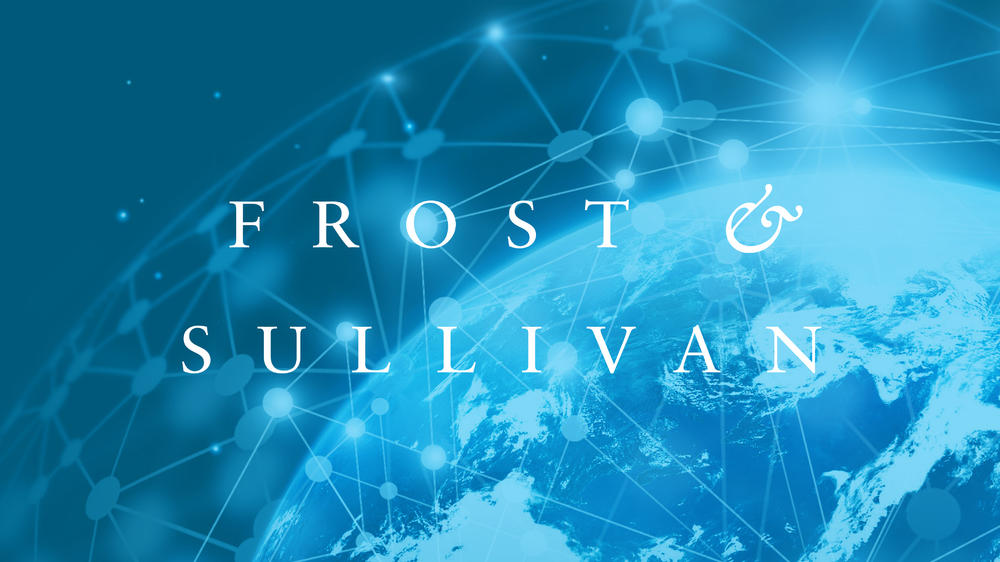 Ebook: Revolutionize the Meeting Experience with Robust All-In-One Video Conferencing Bars
Analyst firm Frost & Sullivan explains why more IT buyers are choosing all-in-one video conferencing bars for simplicity and manageability in the new hybrid workplace.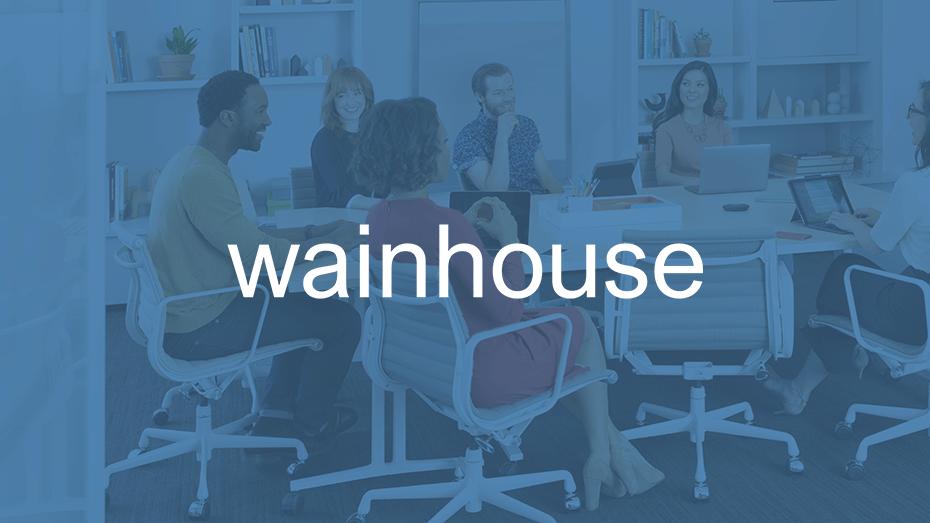 WHITEPAPER: A TRUSTED PARTNER IN A WORLD OF TECHNOLOGY VENDORS
Analyst firm Wainhouse Research evaluates the video conferencing criteria for what makes an ideal technology partner versus a technology vendor in today's changing world.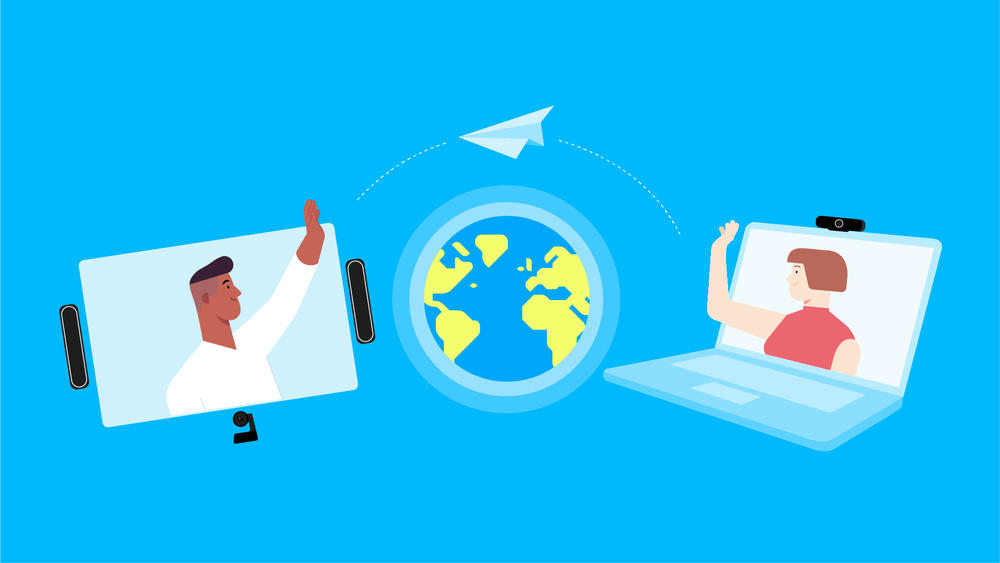 EBOOK: DRIVING COLLABORATION WITH LOGITECH VIDEO CONFERENCING
Check out the five key criteria that IT teams should consider when evaluating video conferencing systems and room solutions for deployment at scale.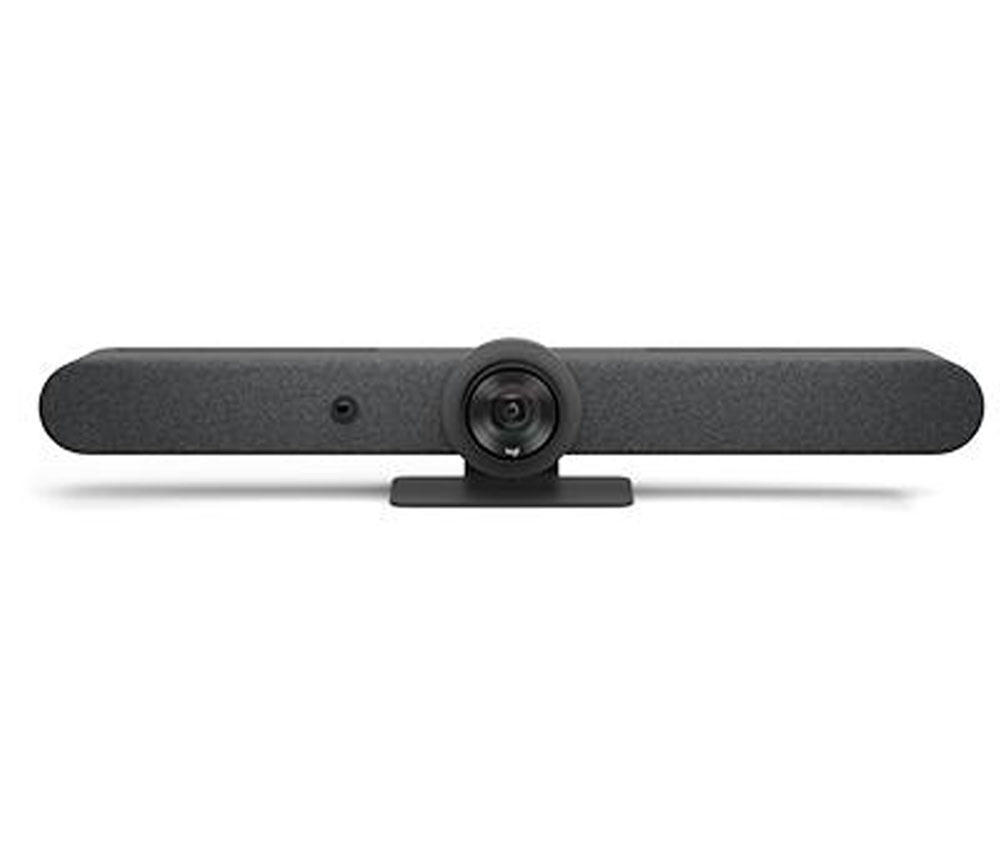 Rally Bar
Premier all-in-one video bar for midsize rooms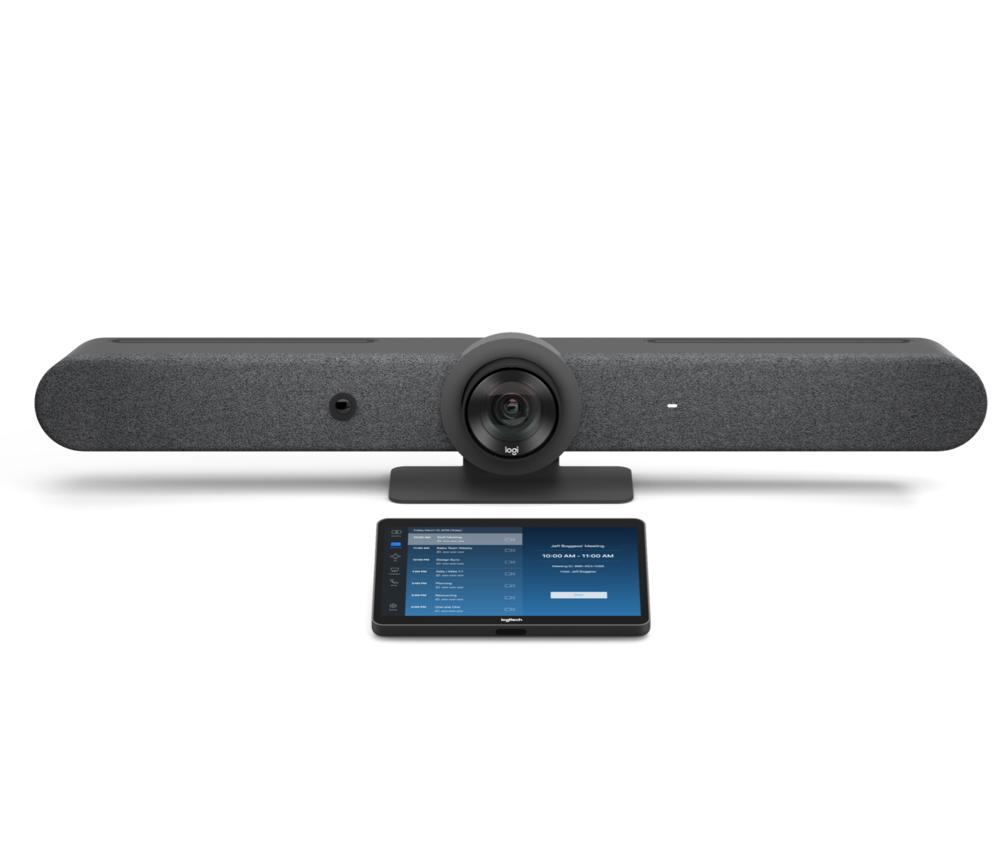 LOGITECH FOR ZOOM ROOMS APPLIANCES
Appliance-based video conferencing solutions for small, medium, and large rooms, preconfigured for Zoom Rooms.
VIDEO CONFERENCING FOR EVERY SPACE.
Find out more about how Logitech video conferencing products
perform in a business environment.