Pangea temporary hotfixes here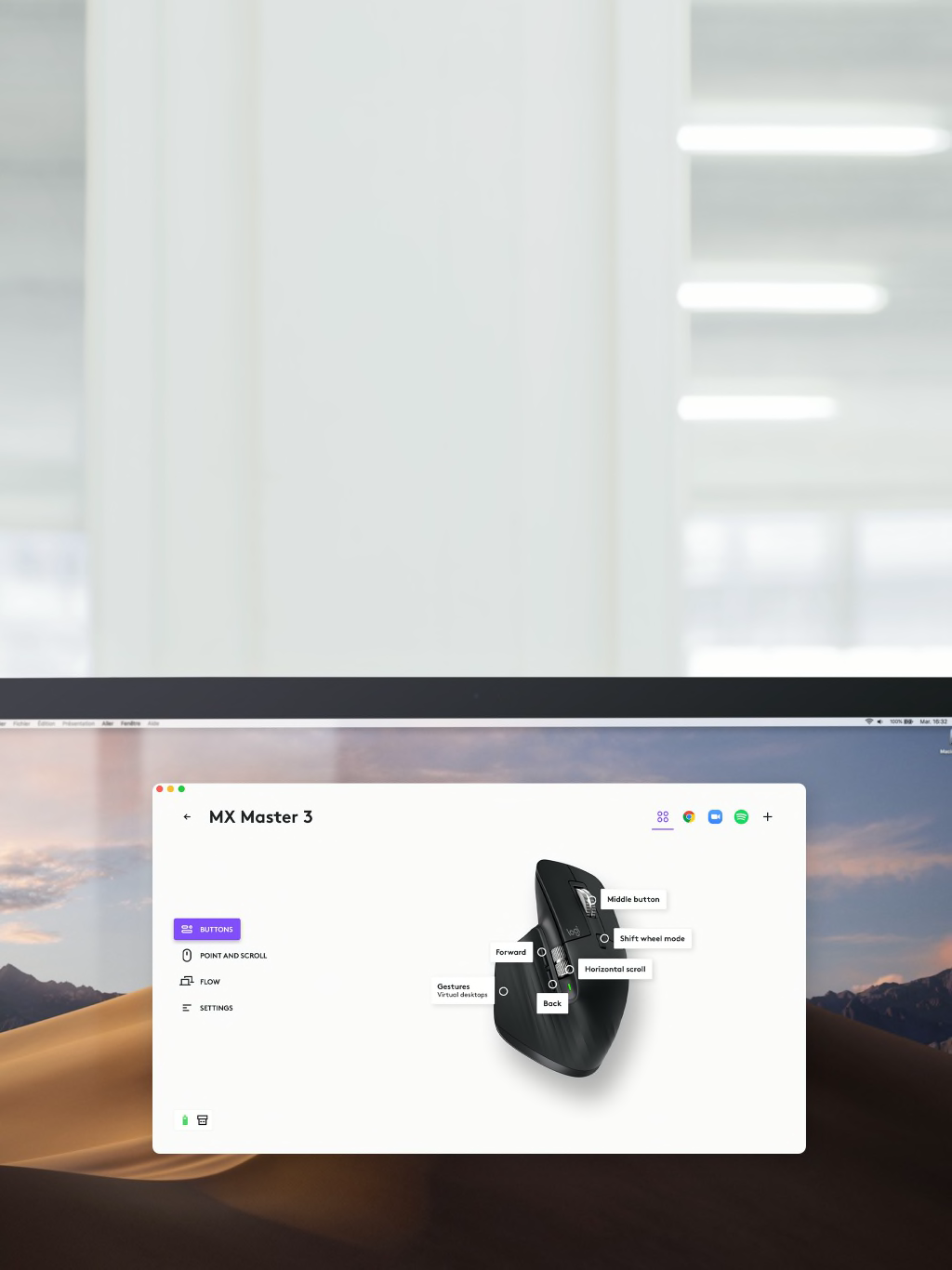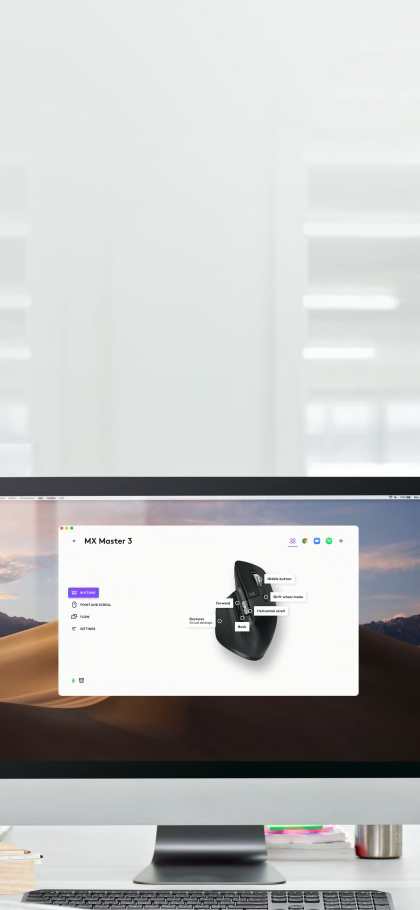 Logi Options+ Beta
Next-gen app to seamlessly manage and customize your mice and keyboards
THE BEST OF OPTIONS. BRAND NEW DESIGN.
Logi Options+ Beta is a next-gen app that lets you manage and customize your supported mice and keyboards —so they all seamlessly work towards your goals. Combining the best features of Options with a brand new easy-to-use interface, Options+ is designed to transform your daily tasks. Be among the first to enjoy its benefits before the official launch.
WORK EASIER AND FASTER
Breeze through your daily routine, no matter the task or the app. Predefined settings are optimized for your favorite apps—Google Chrome™, Edge, Safari, Zoom®, and Microsoft Teams®. Mouse gestures help you easily navigate your desktop, while Logitech Flow allows you to seamlessly work across multiple computers.
MAKE YOUR DEVICES WORK FOR YOU
Customize your devices to fit your needs. Options+ lets you configure the buttons and keys to perform most common and repetitive tasks, adjust the scrolling experience, and optimize the cursor speed.
FULL CONTROL OF YOUR DEVICES
Don't let a low battery level or Caps Lock missteps take you by surprise. Logi Options+ Beta helps you stay on top of your devices with status information and timely notifications.
BRAND NEW INTERFACE
Logi Options+ Beta features a fresh new interface that's easier to use and navigate than the Logi Options software.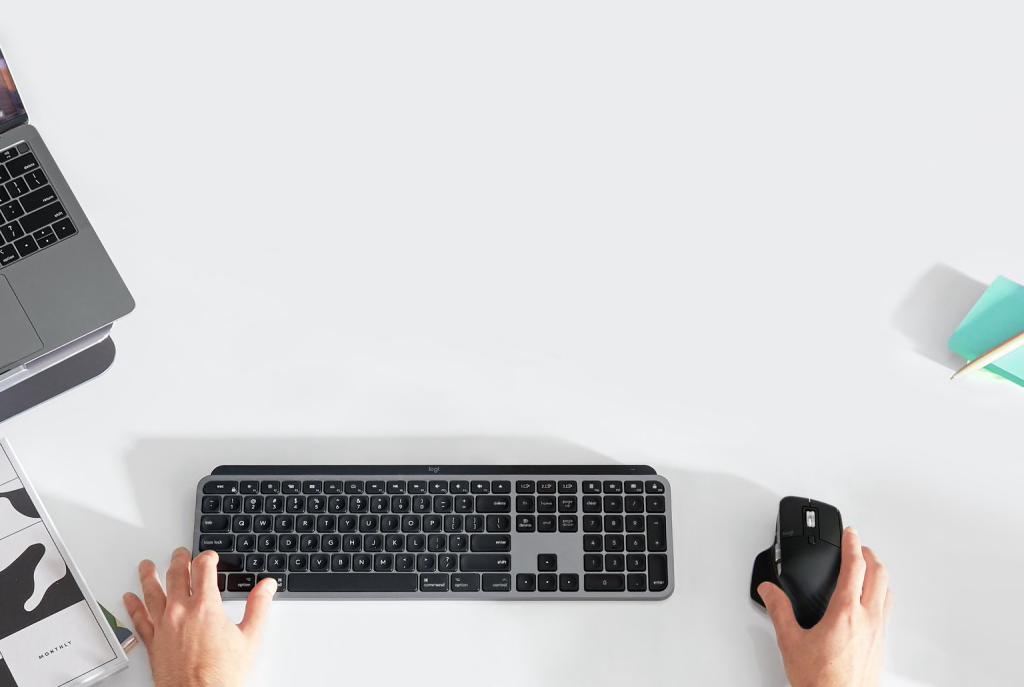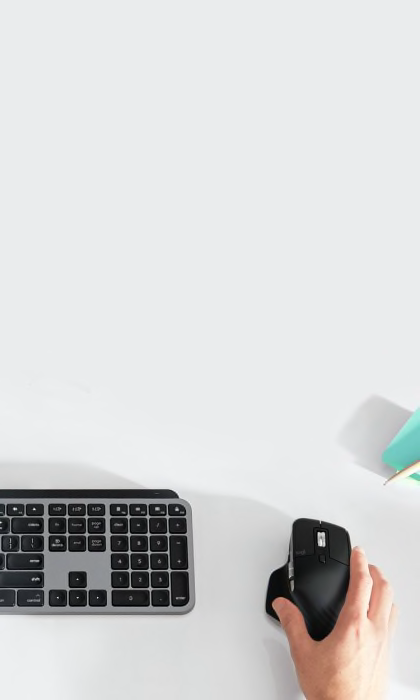 YOU TEST. WE PERFECT.
Our beta test puts the power in your hands. You get to try out our pre-release software and tell us what you think. Then, we'll listen to your feedback and make Options+ even better. While not all features are available yet, we will continue to release them during the beta and would love you to try and share your feedback.
CUSTOMIZE YOUR BUTTONS AND KEYS
Reassign your device's buttons and keys to perform your common and repetitive tasks, so you can save time and get more done.
ADJUST POINTER AND SCROLLING EXPERIENCES
Enjoy smooth navigation experience with your mouse by configuring its pointer speed, scrolling speed, scrolling direction, and other characteristics.
YOUR DEVICES, TUNED FOR YOUR APPS
Your devices are fully customizable in every app you use. Work faster with predefined settings optimized for Google Chrome, Microsoft Edge, Safari, Zoom, and Microsoft Teams.
SPEED UP YOUR WORK WITH GESTURES
Simplify your workflow with mouse gestures. Assign gestures to any button of your mouse—then hold the button and move your mouse up, down, left and right to effortlessly navigate your windows®, control songs, and more.
WORK ACROSS COMPUTERS—HASSLE-FREE
Our Flow technology allows you to seamlessly use and control multiple computers. Switch to another computer by simply moving your cursor to the edge of the screen. Effortlessly transfer text, images, and files between computers—just copy on one and paste to the other. You can even use Flow between Windows and macOS.
STAY INFORMED. STAY PRODUCTIVE.
Logi Options+ Beta gives you a full, always-on control on your device's status. See your battery level and stay informed on when it gets low, get instant notifications if Caps Lock is on every time you're using it, and check which computers are paired with your devices.
FREQUENTLY ASKED QUESTIONS
What's different about Options+, compared to Options?
Options+ will have many of the same features as Options—but with an updated interface designed to be easier to use for all. Over time, Options+ will also get new features that were previously not possible in Options.
Why is it called Options+? Do I have to pay for it?
The '+' stands for better design and user experience, with more features available over time. The app is free to use.
Does Options+ replace Options?
Once Options+ is officially released, it will replace Options for the products currently supported in Options that we will bring to Options+ over time as well as the future products on our roadmap. This allows us to offer the best experience for your products.
Does Options+ support my devices?
Here is the list of supported devices. We plan to bring additional devices to Options+, so please continue to check this page for updates.
What's next for Options+?
Your input is very important during the beta phase to improve Options+. If you haven't signed up yet, we welcome your input so we can deliver the best experience. We will continue to bring more devices and your favorite features from Options into Options+. Please check back for updates on a regular basis.
How do I request a new feature or report an issue with Options+?
To create the best experience for all, we encourage and welcome all inputs from the community. Please click the feedback button at the bottom of the app to share your feedback.
Supported Mice
We will keep adding more devices to Options+. So if your device is not supported yet, please stay tuned. You can use your device in Options until then.
MX MASTER 3

MX MASTER 3
FOR MAC

MX ANYWHERE 3

MX ANYWHERE 3
FOR MAC

M275/M280/M320
M330/B330/M331

Button Customization

Pointer & Scrolling Experience

App Specific Settings

Gestures

Flow

Status & Notifications
Supported Keyboards
We will keep adding more devices to Options+. So if your device is not supported yet, please stay tuned. You can use your device in Options until then.
| | MX KEYS | MX KEYS FOR MAC | K380 MULTI-DEVICE BLUETOOTH KEYBOARD | K380 MULTI-DEVICE BLUETOOTH KEYBOARD FOR MAC |
| --- | --- | --- | --- | --- |
| Key Customization | | | | |
| App Specific Settings | | | | |
| Flow | | | | |
| Status & Notifications | | | | |
System Requirements
Windows 10
macOS 10.15 and up
Compatible Logi Options Software Version
You need to be on Options version 8.54 and up to have both Options and Options+ installed.
Languages
English, Simplified Chinese, Korean, Japanese, German, Spanish, French and Russian.
JOIN LOGI OPTIONS+ BETA
Enter the following details to receive the download instructions
THANK YOU!
Your submission has been received.
We will contact you soon.