Pangea temporary hotfixes here
CIRCLE VIEW DOORBELL
Apple HomeKit-enabled video doorbell with Face Recognition
CIRCLE VIEW DOORBELL
Apple HomeKit-enabled video doorbell with Face Recognition
DELIVERY OPTIONS
Enter your zip/postal code to show delivery options in your area.
We could not find your current location.
Shipping times are estimated
Almost there! We just need to ask you some questions to confirm your home is compatible and whether you'll need a pro installation.
Give your home an upgrade with the Circle View Doorbell featuring Apple HomeKit Secure Video. Always know who or what is at the door thanks to features like Face Recognition, head-to-toe HD video, color night vision, and more.
Dimensions
Technical Specifications
Connectivity
Wireless Connectivity: 2.4/5 GHz a/b/g/n/ac 2 x 2 MIMO Wi-Fi
Video
Camera FOV: 160-degree DFOV with 3:4 format Portrait View
Sensor + Video Quality: 5 MP Sensor with 1200 x 1600 HDR-enabled video
Night Support: Color night vision, automatically triggered based on ambient light sensor in front of camera
Night Illumination: 4000K LED light strip that provides illumination in an unobstructed area up to 1.8 m away
Audio
Mic: Digital MEMS
Speaker: Mono
Two Way Talk: Full Duplex with Acoustic Echo Cancellation
Installation
Mounting: Screw based installation
Orientation Options: 0° straight view with straight mount; 20° left view or 20° right view with angle mount
Doorbell Wiring Support: 16-24 gauge cable, either solid or tinned stranded
Environmental Conditions
Weatherproof Rating: Doorbell - IP65; Chime Kit - Indoor use only
Supported Ambient Temperature (In the shade)

8V to 16V Transformers: -20ºC to +40ºC (-4ºF to 104ºF)
17V to 24V Transformers: -20ºC to +45ºC (-4ºF to 113ºF)
Direct sunlight can heat the product, even in low ambient temperatures. The product may initiate protective measures, including shutting down temporarily (while still being able to ring the indoor chime) and automatically turning back on once cool enough.
1-Year Limited Hardware Warranty
Circle View Doorbell - Electrical Installation Required SKU
Circle View doorbell
Circle View doorbell chime kit
Installation accessories
Quick start guide
A SMARTER WELCOME
Give your home an upgrade with the Circle View Doorbell featuring Apple HomeKit Secure Video. Always know who or what is at the door thanks to features like Face Recognition, head-to-toe HD video, color night vision, and more. Plus, the striking design makes an instant improvement to the exterior of any style home.
THE DOORBELL HAS BEEN ANSWERED
Designed from the ground up to be the ultimate doorbell and an indispensable addition to your home you'll wonder how you ever lived without.
SOPHISTICATED DESIGN
Circle View Doorbell's sleek, modern look with seamless glass face and slim silhouette enhances any style home, from suburban split-levels to ultra-modern concrete architecture and beyond.
SEAMLESS ELEGANCE
The clean, unobtrusive design is narrow enough to fit on most doorframes, and even uses your home's existing doorbell wiring. It's as if Circle View Doorbell was designed for your home in particular.

GET SMART NOTIFICATIONS
Know who's at the door thanks to rich notifications with Face Recognition sent directly to your Apple devices. Choose how to get notified - a pop-up on your Apple TV, an announcement from your HomePod, or even your home's existing chime.
LOGITECH TRUEVIEW BEST-IN-CLASS VIDEO
Circle View Doorbell features our Logitech TrueView™ best-in-class video experience. Capture everything in razor-sharp detail with head-to-toe HD video, color night vision, and more.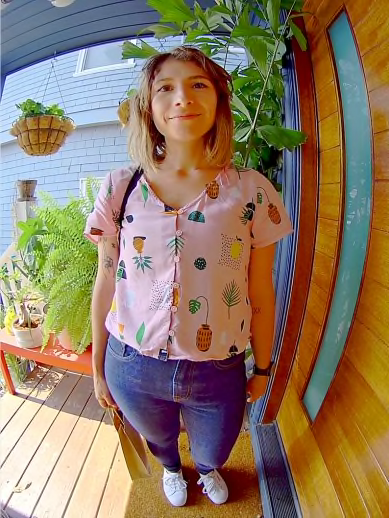 HEAD-TO-TOE HD VIDEO
A 160° diagonal field-of-view with 3:4 portrait video from just 0.6M away means you can see who's at the door whether they're short, tall, or just a package on the ground.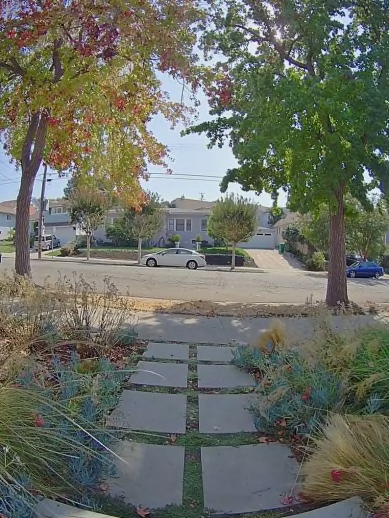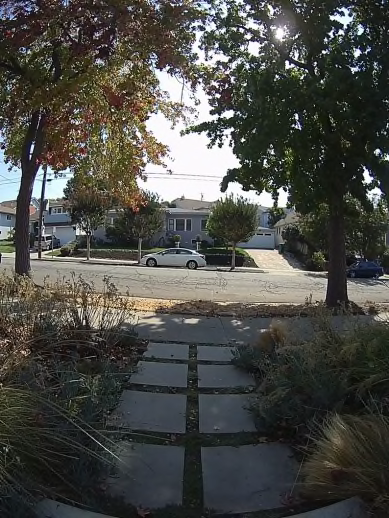 HIGH DYNAMIC RANGE
Glass optics and a high-quality sensor with high dynamic range means you'll catch every detail crystal-clear no matter how bright or dark your entrance is.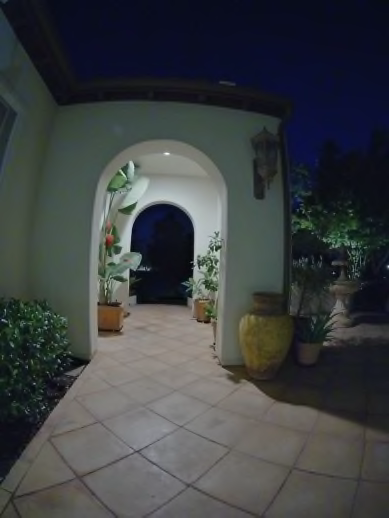 COLOR NIGHT VISION
A camera sensor with enhanced low light performance works with the doorbell's LED night light to provide clear, full-color video in the dark from up to 1.8M away.

BUILT FOR HOMEKIT SECURE VIDEO
Circle View Doorbell seamlessly integrates with HomeKit, including access to advanced HomeKit Secure Video features when you have a supported iCloud subscription, and a HomePod mini, HomePod, Apple TV, or iPad running as a home hub.
APPLE HOME APP
Set up your Circle View Doorbell in the Home app and access live view with 2-way audio, and recorded video on your iPhone, iPad, or Mac. Share your Home app with others so they can view too.
INTELLIGENT DETECTION
Your HomePod mini, HomePod, Apple TV, or iPad as a home hub use on-device intelligence to determine when a person, animal, or vehicle is in the video. Additionally, you can focus on the important areas in front of your door with customizable Activity Zones.
END-TO-END ENCRYPTED SECURE VIDEO
Video streamed from Circle View Doorbell and iCloud is end-to-end encrypted to your devices, so only you and the people you share your Home app with can view it.
RICH NOTIFICATIONS
Receive rich notifications on your Apple devices including Apple TV and play video clips right from the Lock screen of your iPhone or iPad when activity is recorded by your Circle View Doorbell.
FACE RECOGNITION
Find out who's at your door no matter where you are. When you set up Face Recognition in the Home app, you can get notified the moment a visitor arrives based on people you tag in your Photos or recent visitors in the Home app. A HomePod or HomePod mini as your home hub can also announce a visitor's arrival.
iCloud RECORDING HISTORY
A 10-day motion-based recording history from your Circle View Doorbell is securely stored in iCloud on a supported plan, and available to view in the Home app. Camera recordings don't count against your iCloud storage limit.
HomeKit requirements:
To control this HomeKit-enabled accessory, the latest version of iOS or iPadOS is recommended.
HomeKit Secure Video requires a supported iCloud+ plan and a HomePod mini, HomePod, Apple TV, or iPad set up as a home hub. It is recommended that you update to the latest software and operating system*
*Maximum number of cameras dependent on supported iCloud+ plan. Go to apple.com for more details.
THE LOGITECH HOME SECURITY FAMILY
Keep your home safe and secure in style with the Logitech family of Apple HomeKit-enabled devices. Every Logitech HomeKit device is designed to add an essential layer of security while still complementing and enhancing your home's existing style.
FITS YOUR HOUSE
Designed to work seamlessly with the majority of existing wired doorbell systems and entrance types.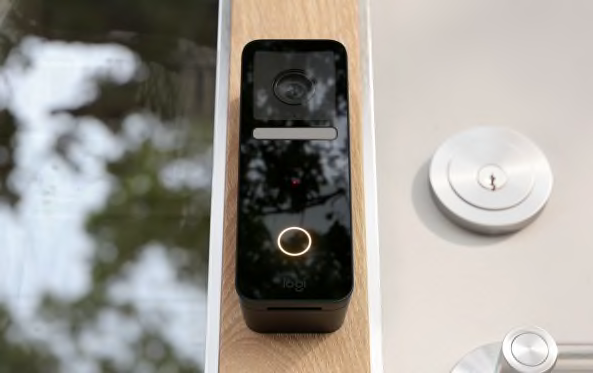 FITS ANY DOORFRAME
Circle View Doorbell has a slim profile that's narrow enough to fit a doorframe as thin as 50.8mm — and looks great when it's up there.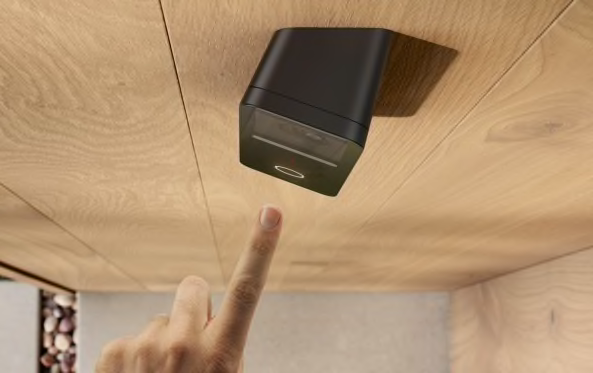 GET A PERFECT VIEW
With a straight and angled mount included in the box, you'll get the best viewing angle possible no matter what type of entrance you have.
WORKS WITH YOUR CURRENT DOORBELL
Circle View Doorbell replaces your existing wired doorbell on a low voltage transformer (8 - 24 V AC 10 VA or higher) and works with most indoor chimes. Ensure your existing doorbell system meets the electrical requirements by visiting our compatibility checker.
INSTALLATION OPTIONS
Installing the Circle View Doorbell requires dealing with electrical cabling, circuitry, and hand tools. You may even need to use power tools and electrical testing equipment. That's why we recommend hiring a professional service to ensure a fast and hassle-free installation of your device.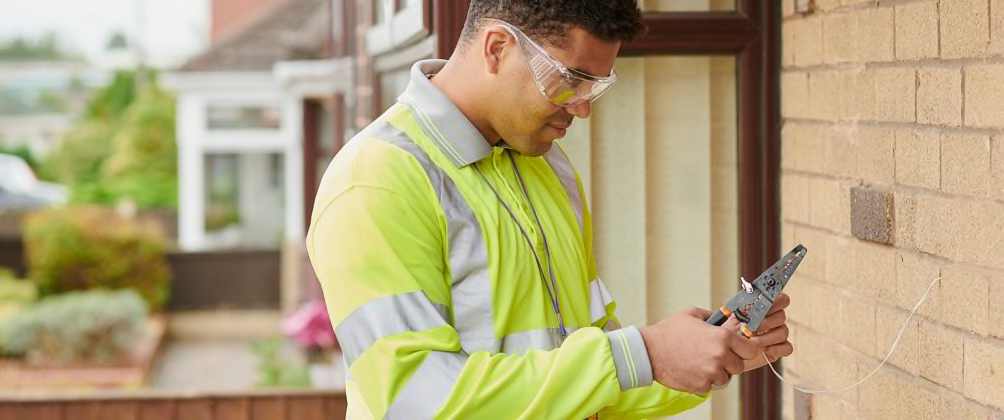 GET IT INSTALLED
If you haven't installed a wired doorbell before, consider hiring a pro installer. Find a local service or click the button below to see if our partner installers are available in your area.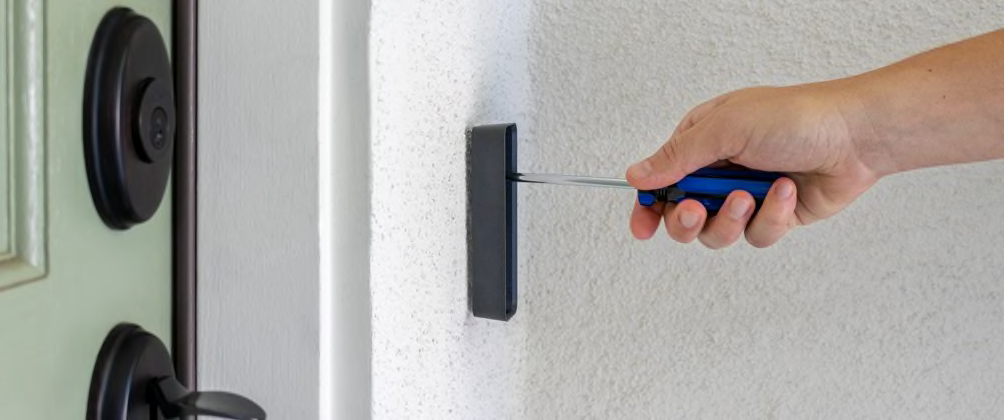 INSTALL IT YOURSELF
You can install Circle View Doorbell yourself using your own tools and your existing doorbell's wiring. Note: You may be required to deal with electrical wiring and use specialized tools.
Ensure you meet the key requirements for Circle View Doorbell.
Please confirm the below statements in order to proceed.
Transformer rated from 8 – 24 V AC with 10 VA or higher power available at your doorbell location
Compatible analog or digital wired indoor chime
2.4/5 GHz b/g/n/ac home Wi-Fi network
Internet service with at least 2.5Mbps upload speed
Strong Wi-Fi coverage at the location of the doorbell
Get a hassle-free professional installation.
Installing Circle View Doorbell requires dealing with electrical cabling, advanced circuitry, hand tools, and may also require the use of power tools and electrical testing equipment. Put simply, installation can be a complicated and tricky process for beginners.
Or skip the hassle and have the pros at HelloTech come out and install everything for you.
Be sure to verify your home's compatibility before purchase.
Professional Installation
Circle View Doorbell with Professional Installation by HelloTech*
Self Installation
Circle View Doorbell for Self Installation
Doorbell, Chime Kit, and Accessories
Quick Start Guide
true
Easy access to redeem professional installation by HelloTech
true
Easy access to comprehensive online setup guide
Expert Professional Installation
true
Does not include doorbell relocation
Device Set Up & Configuration
Wi-Fi Strength Assessment
true
Optional Wi-Fi extender purchase available
Electrical System Assessment
true
Optional transformer upgrade purchase available
* We partner with HelloTech, an independent / third party home services platform. Logitech does not perform, and is not responsible for, the installation. See www.hellotech.com for details.
Are you comfortable installing the product yourself?
IOS and all other third party trademarks are the property of their respective owners